British Teen Wakes Up From 11-Month Coma To COVID-19 Pandemic
KEY POINTS
A teen who got into a comatose last year, before COVID-19 was declared a pandemic, is recovering
He was reportedly tested positive twice for COVID-19 previously
His family has yet to give him details about the scale of the pandemic
A teenager who has been in a comatose since early 2020 is now recovering. Now, his family is wondering how to explain the pandemic to him.
It was March 1, 2020, when 19-year-old Joseph Flavill, known as Joe, was hit by a car and got a traumatic brain injury that left him in a coma, Staffordshire Live reported. For almost 11 months, Joe would remain in a coma at the hospital where the only one who could visit him was his mother because of the COVID-19 restrictions.
Now that Flavill has emerged from a stage 2 coma and is easing into a minimally conscious state, there is now the question of how his loved ones will inform him of what has been going on in the world, particularly the COVID-19 pandemic.
This is because even if there was already news about COVID-19 at the time of the accident, the World Health Organization (WHO) didn't declare the COVID-19 outbreak as a pandemic until days later on March 11. Moreover, the U.K. didn't enter its first national lockdown until later in the month. The U.K. is currently under its third national lockdown.
This essentially means that Flavill slept through much of the pandemic thus far. In fact, he also tested positive for COVID-19 twice, Staffordshire Live reported -- once while he was still in a coma and again when he was at the rehabilitation center, Adderley Green.
"We also don't know how much he understands as his accident was before the first lockdown and it's almost like he has slept through the whole pandemic," his aunt, Sally Flavill Smith, told the outlet. "It's hard as we know he is more alert, but how do you explain the pandemic to someone who has been in a coma?"
So far, the entire family still can't be physically present while the teen is recovering. Flavill Smith told The Guardian that they have been trying to make their presence known to him via video calls.
"But we try to keep it as simple as possible, we don't really have the time to go into the pandemic hugely – it just doesn't feel real does it?" Flavill Smith told the outlet. "When he can actually have the face-to-face contact, that will be the opportunity to actually try to explain to him what has happened."
For now, Flavill is said to be "recovering well." He has so far been able to respond to simple stimulations, smile, move both legs, and blink to answer "yes" or "no."
"We write this week with some amazing news on Joe! He is really engaging with all of your messages and he has started to make some really meaningful steps in the recovery process," the website "Joseph's Journey" wrote in its Jan. 31 update. The family set-up the website to raise awareness for severe traumatic brain injury.
"We hope that as soon COVID allows, extra therapy can resume and that these little steps will lead to bigger steps over the coming months," the statement added.
The family has also set-up a GoFundMe page to help support the teen's recovery.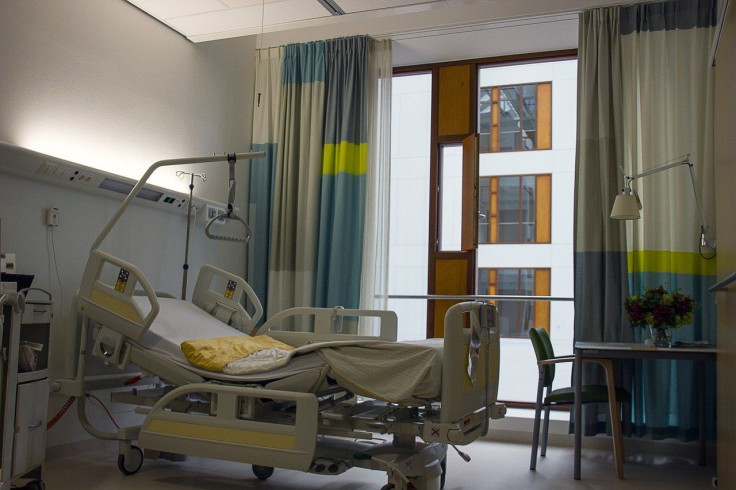 © Copyright IBTimes 2023. All rights reserved.