British Woman Jumps Out Of Hotel Window In India To Avoid Rape By Hotel Owner, Police Say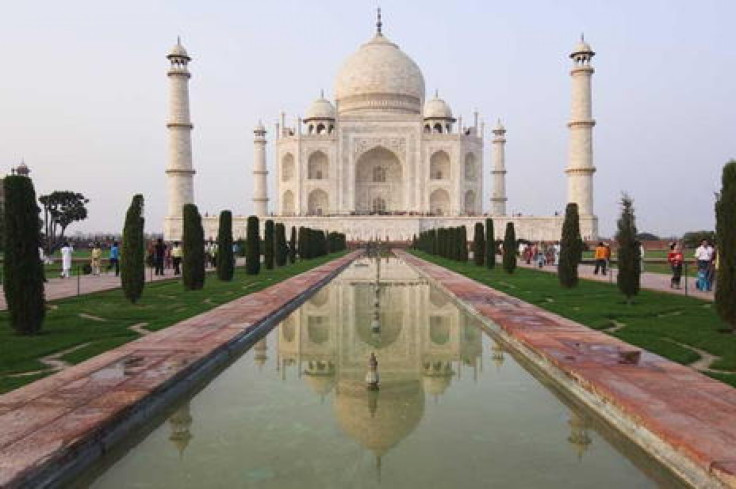 A 25-year-old British woman who had been traveling in India was hospitalized on Tuesday after she jumped out of her third-floor hotel room to escape what she feared was a sexual assault, police say.
According to the Washington Post, the woman was staying in a hotel in Agra, a city best known as the site of the famed Taj Mahal, when the owner of the hotel tried to forcibly enter her room in the early morning. The tourist told police that she had asked for a 4 a.m. wake-up call, but instead the owner personally knocked on her door at the arranged time to offer her a massage and refused to leave, the BBC reported.
The woman told police that she then locked her door and jumped from her third-floor balcony onto a balcony one floor below, tearing a ligament in her leg in the process, before escaping.
The senior police superintendent Subhah Chandra Dubey told the BBC that the woman had since been treated for her leg injuries and was transported to a new hotel, where she was accompanied by two female constables.
Dubey also told the BBC that the hotel owner had been arrested, and that the owner had gone directly to the woman's room to wake her after hotel staff failed to reach her on the intercom.
A spokesperson for the Foreign Office said that officials were "urgently investigating" the matter.
The incident comes less than a week after a 33-year-old Swiss tourist who had been on a three-month bicycle tour of India with her husband was gang-raped by a group of about eight men at night after pitching a tent in an isolated forest area. Her husband was reportedly beaten, tied to a tree and forced to watch the rape, the Daily Mail reported. Six tribesmen have since been arrested for the attack.
Violent sexual assaults in India have gained renewed attention since December when a 23-year-old physiotherapy student was fatally gang-raped on a New Delhi bus by its driver and five passengers.
Just before reports appeared about the most recent attack, the Foreign Office updated its travel advice for women intending to visit India.
"Women should use caution when traveling in India," the report stated. "Reported cases of sexual assault against women and young girls are increasing; recent sexual attacks against female visitors in tourist areas and cities show that foreign women are also at risk.
"British women have been the victims of sexual assault in Goa, Delhi, Bangalore and Rajasthan and women travelers often receive unwanted attention in the form of verbal and physical harassment by individuals or groups of men," the memo added.
Since December's attack, the Indian government has imposed stricter laws regarding rape, increasing sentences for convicted rapists and imposing the death penalty in fatal rape cases.
© Copyright IBTimes 2023. All rights reserved.