Brooke Mueller May Circumvent Jail Time After Cocaine Arrest, Is Rehab Next?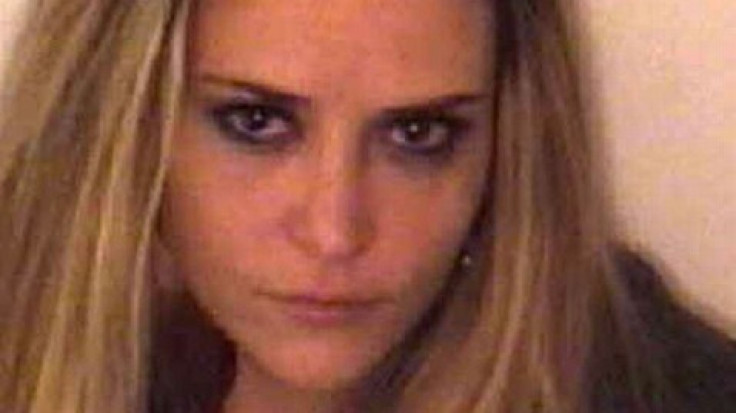 After being arrested on charges of cocaine possession and assault following a night of partying in Aspen, Brooke Mueller may circumvent serving jail time, aside from the few hours spent in the slammer on Saturday.
Mueller's publicist, Steve Honig, told ABC News that she was given permission to return home to her sons in California after her arrest in Aspen, Colo. and plans to pursue having the charges dropped.
Brooke is back home in Los Angeles spending quiet time with her children, Honig told ABC News, adding she flew home via private jet. She has retained her longtime attorney Yale Galanter, who is currently in Aspen investigating the case. Mr. Galanter will vigorously defend Brooke with the goal of having all charges dropped once the facts of the case come to light.
According to another report from TMZ, 34-year-old Mueller might only face a probation sentence instead of the maximum six year jail punishment for drug possession. A source told TMZ that the Pitkin County District Attorney would be willing to put that option on the table, since Mueller is a first time offender. (TMZ reported that Mueller, however, was busted for cocaine in 2001 in Florida, but the charges were dropped.)
TMZ also reported that Mueller's case could possibly be deferred, which would wipe her record clean pending she herself stay clean through the probationary period.
Mueller was arrested in Aspen, Col. on Friday evening for third degree assault and possession of four grams of cocaine, Aspen authorities said. Police arrested Mueller at Escobar nightclub after she reportedly assaulted a woman at the Belly Up, her first stop of the night.
Mueller posted a $11,000 bond and was released from the Pitkin County jail on Saturday morning, thanks to ex-husband Charlie Sheen, who reportedly bailed her out. She has a trial scheduled for Dec. 19.
Sheen and Mueller are the parents of two twin sons had a tumultuous relationship during their time together. In one incident, coincidently in Aspen, Sheen was arrested for assaulting Mueller.
However, Sheen will not seek changing the custody agreement the pair made, which includes passing mandated drug tests, in November 2010 when they filed for divorce.
There will be no changes in the custody arrangement; the children are remaining with Brooke, Honig told ABC News. Both Charlie and Brooke's mother have offered to support Brooke in any way they can.
Friends of Mueller told Radar Online that they hope that support is rehab. Mueller, who just recently finished a 45-day stint in rehab in July for drug and alcohol abuse, is being instructed by friends and health professionals to seek a longer rehab period for her long battle with crack cocaine.
Brooke has done rehab on her terms in the past. Thirty days isn't enough for an addict like Brooke, a source told Radar Online. Anything less than nine months is a disservice to Brooke, and frankly, is a total waste, a source close to the situation tells us.
According to the Radar Online report, Mueller's parents have been trying to keep their daughter sober and help take care of twins, Bob and Max. However, they declined to help Mueller out following the incident this past weekend.
Brooke's family is done with her, she has to get straight or she is going to die, an anonymous source told Radar Online. They actually wanted to leave her in jail.
Mueller, however, is declining to take advice from loved ones.
Brooke is calling the shots, and not listening to her family, or medical professionals that are telling her she needs to be at an in-patient facility for at least nine months, and not as a day patient, as she has done in the past, the source said.
© Copyright IBTimes 2023. All rights reserved.