Brooklyn Nets Update: Full Details About Head Coach's Firing, Who Will Replace Him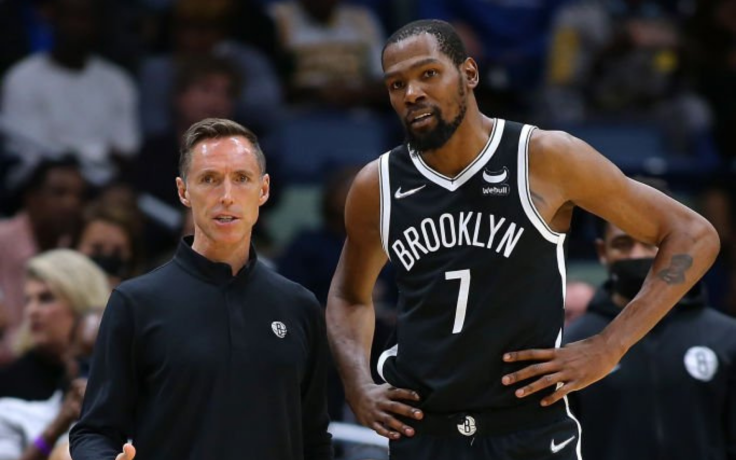 KEY POINTS
The Nets decided to part ways with head coach Steve Nash
Kevin Durant reportedly had no hand in Nash's firing
Ime Udoka is expected to take on the role as soon as Wednesday
The Brooklyn Nets decided to fire head coach Steve Nash after a dreadful start to the 2022-23 NBA season, and many fans are clamoring for some sense of clarity to the situation.
Team general manager Sean Marks, as per SNY's Ian Begley, noted that the Nets and Nash "came to an understanding that it was the time to part ways" and that there reportedly was no input from the players as to the change–not even Kevin Durant and Kyrie Irving.
NBA fans were also initially confused as to the truth of it all since The Athletic's Shams Charania said that the organization and Nash "agreed to part ways" while ESPN's Adrian Wojnarowski reported that the Nets fired Nash before walking back on it and fell in line with the former's statement.
Regardless, Marks' statement is a curious one to put out since Durant made shockwaves during the offseason when Charania reported in August that the forward made a demand to either trade him or fire Nash with Durant saying that he has no confidence in his direction.
However, Durant was singing a different tune in April as he acknowledged that Nash was not in an ideal situation to fulfill the championship promises of a talent-filled team led by Durant, Irving and James Harden prior to his trade.
"Injuries, trades, disgruntled players, guys in and out of the lineup, stuff that he can't control. I felt like he's handled it as best he could (and) I think it's on us as players to make his job easier," Durant said as quoted by SNY at the time.
With Nash's tenure being seen as a failure by Nets fans, the organization had named Jacque Vaughn as interim head coach during their game against the 3-4 Chicago Bulls tonight.
The Nets fell to 2-6 after Bulls guard Zach LaVine poured in a 29-point outing, while Durant scored a game-high 32 points on 9-of-17 field goal shooting.
According to Wojnarowski, the Nets are looking to bring back former Nash assistant and suspended Boston Celtics head coach Ime Udoka to take the reins as soon as Wednesday.
While no one would go against the effectiveness of Udoka as a coach, it certainly does raise some questions as to the timing.
Udoka was put on ice by the Celtics organization after having an improper intimate relationship with a female staff member that came to light a few weeks before the season started.
At a glance, hiring Udoka barely a month into his suspension is not a good look for the Nets' already-struggling public image thanks to Irving's recent round of antisemitic comments.
On the basketball side of things, Udoka may have some struggles getting this team off the ground too since the Nets are still bereft of depth that will propel them to better NBA title odds.
The Nets have been wading through controversy for the better part of two years and the Brooklyn faithful are just hoping to get back to basketball again once things settle.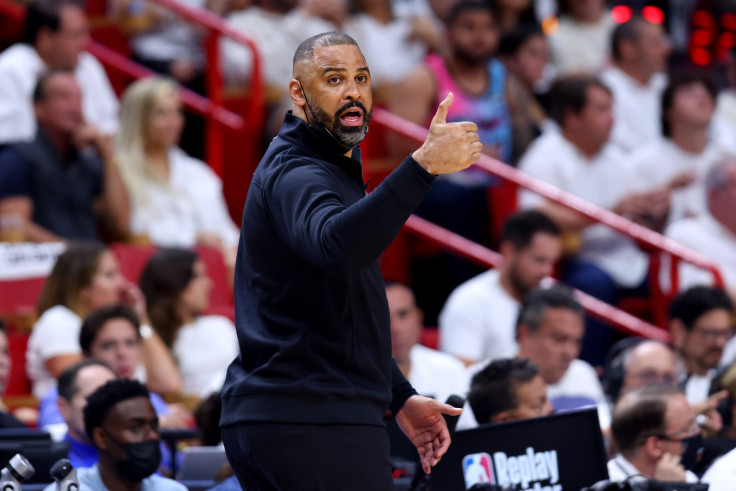 © Copyright IBTimes 2023. All rights reserved.