Bruce Lee's Daughter Says Late Father Would Have Enjoyed Sparring With MMA Athletes
KEY POINTS
Bruce Lee's daughter, Shannon, doesn't think her late father would have competed in MMA professionally if he were still alive
But the 51-year-old author thinks the legendary martial artist would have been a big MMA fan
She also believes her late dad would have loved to help and train with MMA fighters today
Bruce Lee's daughter, Shannon Lee, recently opened up about her late father and discussed whether he would have considered competing in MMA professionally.
Despite being known for contributing to the formation of modern MMA, Bruce had never participated in a professional fight when he was still alive. Shannon, his only daughter, said in a new interview that she believes her late father would have appreciated MMA and would have been one of its viewers.
However, she doubts that the legendary martial artist would ever agree to compete professionally if he were still alive as he had always been firm about his views regarding his craft.
"He [Bruce] would absolutely love to watch it [MMA]," Shannon told SCMP MMA. "My father was a fight fan. He would have loved it. Whether he would've competed, I don't know because he didn't compete in his life. He didn't believe in martial arts for competition. He was more interested in martial arts for his own artistry and self-expression."
But while she doesn't think her father would have been interested in competing professionally, Shannon said she believes the movie icon would have been more than happy to train with MMA fighters and share his knowledge with them if he were still alive.
"That said, I'm sure he would have loved to have trained with all these athletes, to have sparred with all these athletes, to have traded ideas with all these athletes, to have maybe even guided some of these athletes," she added. "I'm sure he would have loved it."
Shannon concluded that with his father's impact and influence, he could have played a much bigger role in the development of MMA.
"My father certainly wasn't the only person to study more than one art, but he was definitely the first to speak about it so vocally and write about it and teach it, and put these thoughts out into the world in a really public way," the author of "Be Water, My Friend: The Teachings of Bruce Lee," concluded. "Therefore, I think you can very legitimately draw a line from him to where we are now."
In the same interview, Shannon weighed in on UFC president Dana White's comment about her father being "the father of MMA."
The 51-year-old author said she understands why White believes her father started MMA, though she thinks the legendary martial artist wouldn't have called his style mixed martial arts.
"And at the end of the day whether we're calling it MMA or Jeet kune do or whatever, it's all just in the words of the UFC – how can I be the ultimate fighter?" she said. "It's a little different because UFC is a sport so there are rules and guidelines that have to be followed which is also different from Jeet kune do, which is not a sport."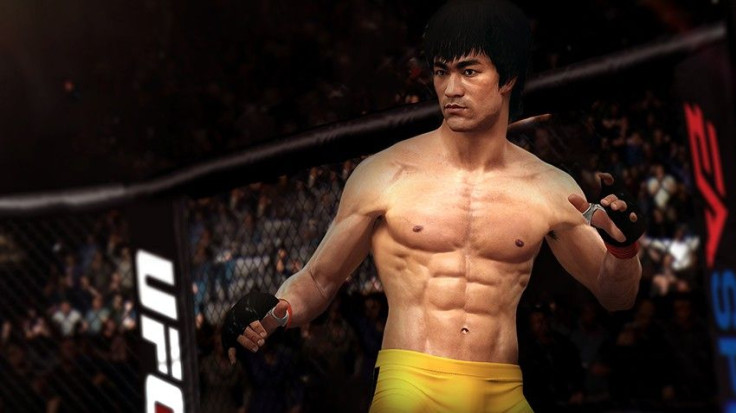 © Copyright IBTimes 2023. All rights reserved.
FOLLOW MORE IBT NEWS ON THE BELOW CHANNELS