Brunei Officially Bans Future Christmas Celebrations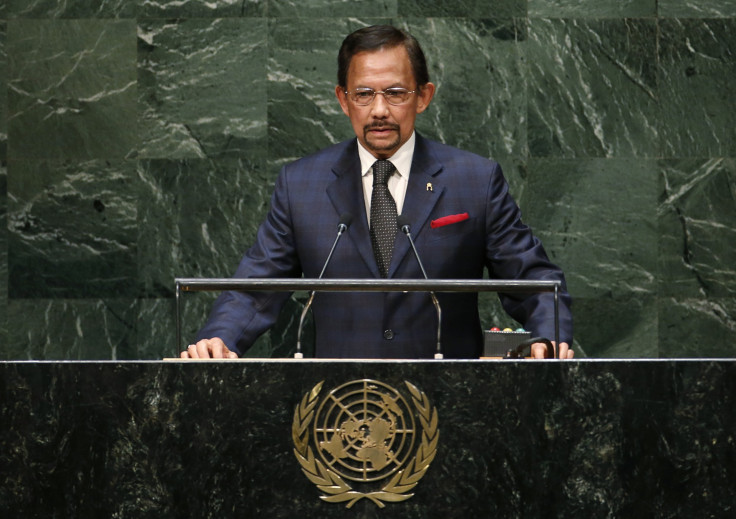 The nation of Brunei in Southeast Asia has officially banned all future public celebrations of Christmas, in accordance with its conservative Islamic law Shariah. The country's Ministry of Religious Affairs said on Thursday that the ban was instituted for fear of Muslims being led "astray" by Christmas festivities. Last month, when local children and adults were seen wearing Santa outfits, officials reacted by asking businesses to take down Christmas decorations, but now the ministry has taken it to the level of an official ban on all such public festivities.
A spokesman referred to a Dec. 27 religious ministry statement published in the Brunei Times that said that public Christmas celebrations constituted "propagations of religions other than Islam," which is not permitted in a state governed by Shariah. "Believers of other religions that live under the rule of an Islamic country – according to Islam – may practice their religion or celebrate their religious festivities among their community, with the condition that the celebrations are not disclosed or displayed publicly to Muslims," said the statement.
The statement said that propagating non-Muslim religious symbols violates the country's Section 207(1) of the penal code, which is punishable by a fine of up to BND$20,000 ($15,000), a five-year imprisonment, or both.
The conservative, oil-producing country sparked international outcry last April when it became the first Southeast Asian nation to adopt the Islamic law at a national level, raising fears that other neighboring countries with a significant Muslim population such as Indonesia or Malaysia might be tempted to follow Brunei's lead as the region becomes increasingly conservative, according to Reuters. The law, rolled out in phases, will apply to both Muslims and non-Muslims in the country. Whipping and amputations as punishment for theft and alcohol consumption by Muslims will take effect in April this year, and the final phase of death penalties, including stoning, will be introduced next year for offences including adultery, sodomy and insulting the Koran or the Prophet Muhammad.
© Copyright IBTimes 2023. All rights reserved.
FOLLOW MORE IBT NEWS ON THE BELOW CHANNELS