Bruno Fernandes In Daily Contact With $23M Winger Who Is Manchester United's Target: Report
KEY POINTS
Raphinha is contracted with Leeds until 2024
Leeds signed him from Rennes at $24 million
He has scored five goals and five assists for Leeds this season
Bruno Fernandes reportedly could help Manchester United in the signing of Leeds winger Raphinha ahead of the summer transfer window.
Fernandes and Raphinha were teammates at Sporting Lisbon and their friendship is still going strong as the pair is in daily contact, Brazilian media outlet UOL reported. This bond could be key to Manchester United's hopes of landing Raphinha at Old Trafford this summer.
Brazil's Raphinha moved to Europe in 2018 when he was roped in by Sporting Lisbon, where he played for a little over a season, scoring nine goals in 41 competitive matches. He joined Ligue 1 club Rennes in the summer of 2019, where netted eight goals in 36 matches, across all competitions, before he was signed by Leeds on the final day of the extended summer transfer market on Oct. 5, 2020.
Raphinha, who made a $23 million move to Elland Road last summer, is contracted with Leeds until 2024. The 24-year-old played briefly for Leeds' Under-23s before joining the first-team and now has fitted well in Marcelo Bielsa's brand of attacking soccer. In 23 competitive matches in 2020-21, Raphinha has netted five goals and provided as many assists for Leeds.
The Brazilian's form has earned him attention from various Premier League clubs, including Liverpool and Manchester United, soccer website Teamtalk reported.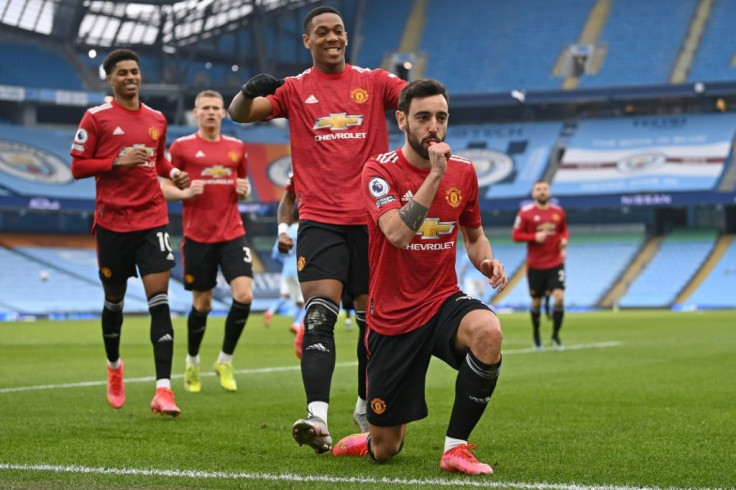 However, Fernandes' presence at Old Trafford could incline Raphinha's case more towards Ole Gunnar Solskjaer. The two former Sporting teammates speak on daily basis and Fernandes, in the past, has publically hailed Raphinha.
"Raphinha, I miss Raphinha. He's a player with whom I had different chemistry from the others. He understood me at a glance. He knew, according to the movement of my body, where I was going to put the ball to him. I also miss him because he brought joy to the locker room. He's also a responsible and hardworking person," Fernandes once said in an interview.
© Copyright IBTimes 2023. All rights reserved.