Brussels Attacks Update: 4 Americans Dead In ISIS Suicide Bombings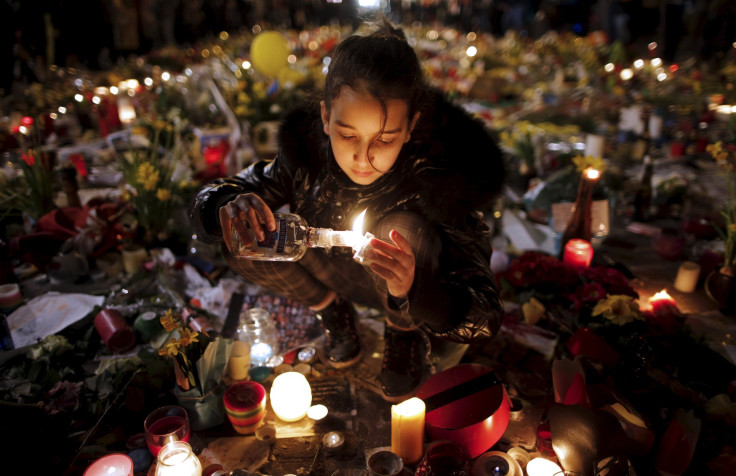 UPDATE: 5:46 a.m. EDT — Brussels prosecutors said Monday they have charged three more people for their participation in terrorist activities following last week's attacks in Brussels.
Federal prosecutors named the three charged as Yassine A., Mohamed B. and Aboubaker O., according to a statement, cited by Reuters.
Meanwhile, Belgium's health minister said the death toll from the Brussels attacks, claimed by the Islamic State group, has climbed to 35.
"Four patients deceased in hospital. Medical teams did all possible. Total victims: 35. Courage to all the families," Maggie De Block said on Twitter.
UPDATE: 5:10 a.m. EDT — The death toll from last week's attacks in Brussels has reached 34, Belgium's Crisis Centre said Monday. Three suicide bombers were among those killed in explosions at the airport and metro station, and were inlcuded in the tally.
Earlier, authorities said that 31 people were killed in the attacks claimed by the Islamic State group. That number also included the three suicide bombers.
Belgium's Crisis Centre wrote on its website that 15 victims at the Zaventem airport had been formally identified, and they include six Belgians. The other nine were foreigners of American, Dutch, Swedish, German, French and Chinese nationality.
From the Maalbeek station attack, 13 victims have been formally identified. The victims include 10 Belgians and a national of Italy, Sweden and the U.K. each.
Original story:
The U.S. State Department announced Sunday that two more U.S. citizens were killed in last week's attacks in Brussels that claimed at least 31 lives. The additional numbers bring the death toll for Americans to four.
The state department did not name the four people dead in the attacks, which were claimed by the Islamic State group, also known as ISIS. However, media reports said that two of the four deceased were an American couple, Justin Shults and his wife, Stephanie.
"We can confirm the deaths of two additional U.S. citizens in Brussels, and we express our deepest condolences to their loved ones," the official said.
Two Dutch siblings, identified as Sascha and Alexander Pinczowski, who lived in New York — and were looking to become American citizens — were also among the dead.
The news comes as protests broke out at the Place de la Bourse, a square in central Belgium where locals were paying tribute to the victims at a makeshift memorial Sunday. A 400-strong group of demonstrators were reportedly met by riot police and water cannons, and 12 of them were arrested after explosive objects were hurled at officers, a spokesman for the Brussels police told NBC News.
A solidarity "march against fear" had originally been scheduled for Sunday, but protests began when organizers agreed to postpone it after the Belgian government urged people not to attend, saying police resources were already stretched.
"We understand fully the emotions," Interior Minister Jan Jambon said as he made the appeal Saturday, according to CBC News. "We understand that everyone wants to express these feelings."
Suicide bombings and blasts hit the airport and metro station in Brussels Tuesday, just days after Belgian police captured the prime suspect of the Nov. 13 Paris terror attacks. Salah Abdeslam, who had been on the run for four months, is now in a high-security prison in Brussels. The Paris attacks, which killed 130 people, were also carried out by ISIS.
On Saturday, Belgian prosecutors charged three men with terror offenses over the suicide attacks. Prosecutors also reportedly said that a man arrested Thursday, named Fayçal C., has been charged with "involvement in a terrorist group, terrorist murder and attempted terrorist murder." Belgian media identified the man as Fayçal Cheffou, and said that he was known to the police for trying to rally asylum-seekers and homeless people to radical Islam.
Two other suspects detained on Thursday, identified as Raba N. and Aboubakar A., were charged with "involvement in the activities of a terrorist group," the Associated Press reported.
© Copyright IBTimes 2023. All rights reserved.