Bryce Harper, White Sox Seem Unlikely To Reach Deal Considering Chicago's Offer To Manny Machado
The Chicago White Sox were dealt a devastating blow Tuesday when it was reported that Manny Machado and the San Diego Padres agreed to a 10-year contract. It wasn't long ago the Chicago was considered to be the frontrunner to land the infielder, but they were ultimately outbid for their No.1 target.
Chicago has also been in the Bryce Harper Sweepstakes, but it doesn't seem very likely that the two sides will reach a deal. The outfielder will almost certainly look to sign for more money than Machado, and there are rumors that he could get more than $325 million from the Philadelphia Phillies.
According to The Athletic's Ken Rosenthal, Chicago's offer to Machado could've ultimately been worth more than what he received from San Diego, though the White Sox only offered him $250 million guaranteed over eight years.
Harper isn't expected to leave tens of millions of guaranteed dollars on the table. Considering Machado was the White Sox's top choice, it's hard to believe they would present Harper with a much bigger contract.
After hearing the Machado news, White Sox executive vice president Kenny Williams indicated that the team isn't willing to make a $300 million guaranteed offer because of how it might inhibit their ability to pay other players.
The White Sox have been looking to add a star after a long stretch of losing seasons. Chicago last reached the playoffs in 2008, and they went 62-100 last season.
According to MLB Pipeline, the White Sox have the third-best farm system in the majors. Chicago has acquired highly touted prospects by trading the likes of Chris Sale, Jose Quintana, Adam Eaton and David Roberston in the last few seasons.
Yoan Moncada was once thought to the No.1 prospect in baseball. The 23-year-old hit a disappointing .235/.315/.400 last year in his first full MLB season.
Machado and Harper are just 26 years old. Even if the White Sox aren't very good in 2019, the two star players could still be in their primes when Chicago is finally ready to compete for championships.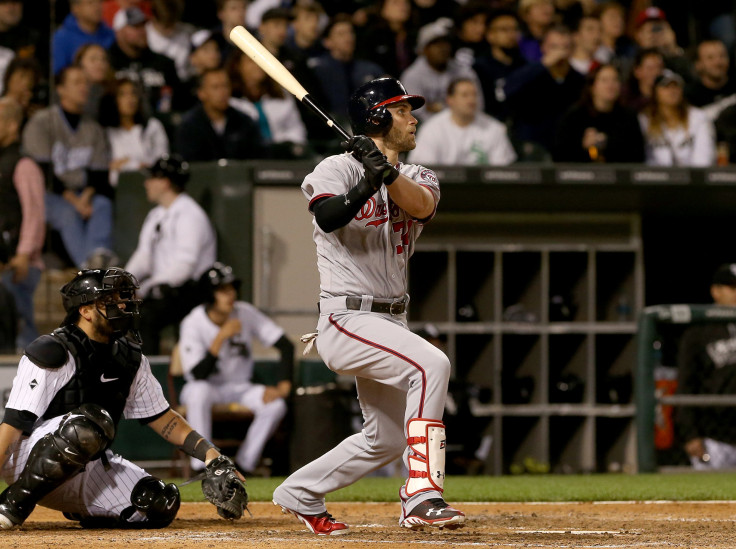 © Copyright IBTimes 2023. All rights reserved.