BTS Mastermind Says K-Pop 'Slowdown' Is 'Very Clear,' Hopes To Increase Exposure Globally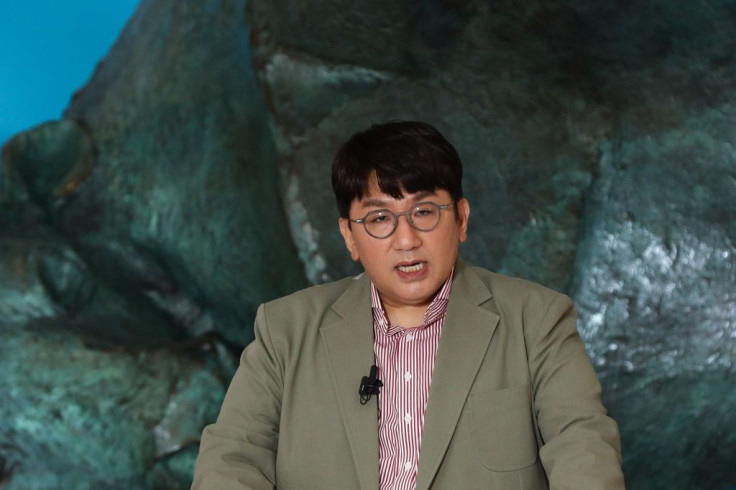 KEY POINTS
Hybe's biggest group BTS recently started their military service in South Korea
Hybe chairman Bang Si-Hyuk also discussed his company's controversial proposal to acquire a greater stake in SM
Hybe owns a 15.78% stake in SM Entertainment as of Monday
BTS mastermind and Hybe chairman Bang Si-Hyuk said that the growth of K-pop, which has been globally popular over the past decade, has been slowing down, citing streaming and export figures.
Bang revealed in an exclusive interview with CNN that his "major concern" was that the popularity of the genre in the global music market would eventually fizzle out.
K-pop "is not as hot in the market as you might perceive," Bang said. "Globally, it's not occupying much of the market. On the other hand, Latin music and Afrobeat are very rapidly growing. So being where we are, it is more urgent to increase the exposure. ... Looking at our export indicators and streaming growth, the slowdown in growth is very clear."
The Hybe chief said he hopes that the slowdown was temporary, as the company's biggest group BTS is on hiatus until 2025 due to mandatory military service in South Korea, but concluded, "I doubt that."
Bang said this was one of the reasons why Hybe is acquiring or buying interest in music "labels and management companies in America, to be able to build the infrastructure."
In 2021, Hybe struck a $1 billion deal to acquire Ithaca Holdings, which handles stars such as Ariana Grande, Justin Bieber and Demi Lovato. It also struck a deal last month to acquire the company behind the hip-hop label Quality Control, which has Lil Baby, Lil Yachty, City Girls and Migos.
Bang also discussed with CNN his firm's controversial proposal to acquire a greater stake in SM Entertainment, which has produced some of the past decades' biggest K-pop artists, including EXO, BoA, Girls' Generation and Red Velvet.
He said that there is "a lot of misinformation" circulating online regarding the deal, after his company received a lot of backlash from Korean and international fans for allegedly trying to monopolize the industry.
"It wouldn't be correct to say that we're trying to take over the whole industry," Bang told CNN.
In February, Hybe became SM's largest shareholder by picking up a roughly 15% stake in the company for 422.8 billion Korean won ($334.5 million) directly from the agency's founder, Lee Soo-man.
Bang's agency, which also represents artists such as TXT, Enhypen, Seventeen and NewJeans, reportedly sought to purchase a 25% stake in SM through a tender offer last month but fell short of the goal. Hybe has a 15.78% stake in SM as of Monday, according to Reuters.
"Even through purchasing agencies, with all the CDs sold in Korea, [from] both SM and Hybe combined, it's very difficult for us to monopolize the market," Bang told CNN, further defending Hybe's recent move.
Meanwhile, the management of SM Entertainment reportedly accused Lee of damaging shareholder value by making shareholder proposals together with Hybe, according to CNN.
In a video released by SM last month, chief financial officer Jang Cheol-hyuk said that Bang was "distorting" the meaning of a hostile takeover.
"Hostile M&A refers to mergers and acquisitions of companies conducted without the consent of the board of directors," the firm said in the statement. "Also, hostile M&A usually takes the form of a tender offer or proxy fight, which is exactly what Hybe is attempting today."
Hybe is currently battling Kakao, another company trying to get its hands on SM, after the latter launched a 1.25 trillion won ($962 million) offer for SM Tuesday, per a Reuters report.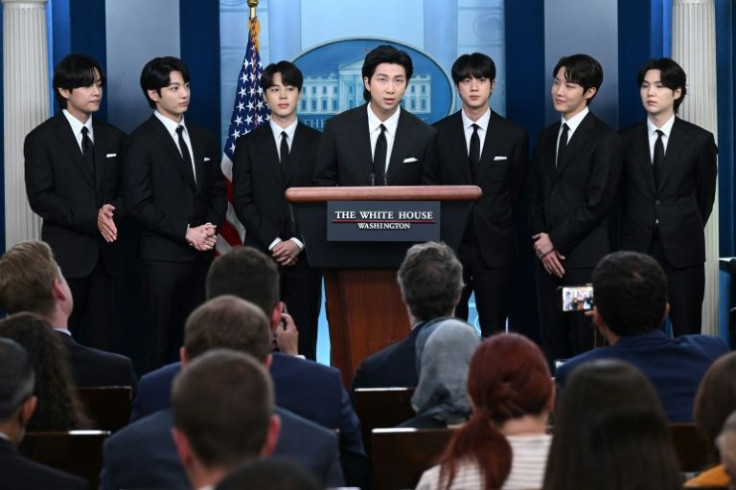 © Copyright IBTimes 2023. All rights reserved.