Bunga Bunga Parties At Berlusconi's Villa Had Nun Strippers, Woman In Obama Outfit: Karima El-Mahroug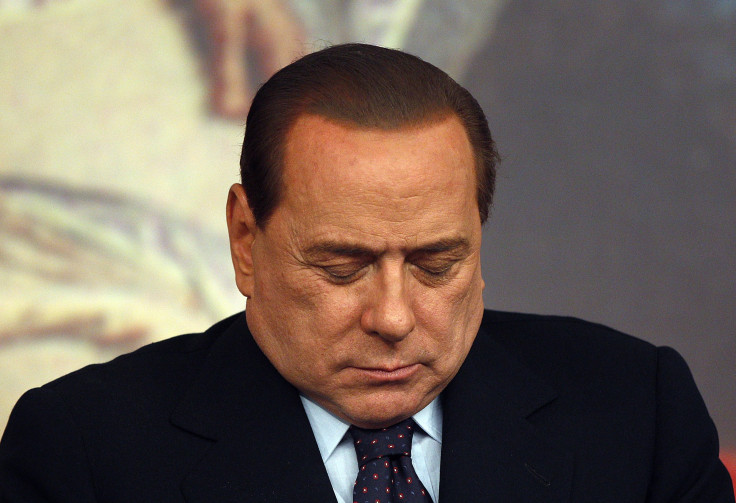 What would you see if you attended one of Italian Prime Minister Silvio Berlusconi's Bunga Bunga parties? A woman dressed as U.S. President Barack Obama? Strippers in nun outfits? A woman in the guise of the prosecutor leading the prostitution case against Berlusconi? Well, try all of the above, at least according to Karima el-Mahroug, the Moroccan woman to whom prosecutors say the erstwhile premiere paid money for sex when she was a minor.
El-Mahroug, now 20, testified in Rome in a case against three ex-Berlusconi aides. The former prime minister is facing a separate trial on charges he paid the Moroccan-born dancer for sex. Prosecutors are seeking a ban on Berlusconi from holding public office if he is found guilty.
El-Mahroug testified that one of the dancers hired for the Bunga Bunga parties would wear a costume to resemble Obama, or a red wig and black robes like those traditionally worn by Italian judges, so she would look like Ilda Boccassini, the magistrate who was prosecuting Berlusconi, the Associated Press reported.
"The girls who were dressed in costumes approached him in a sensual way as they danced. They raised their skirts," el-Mahroug said.
El-Mahroug has adamantly denied having sex with Berlusconi when she was 17 years old -- the alleged crimes that the former premier is being prosecuted for -- or that she was prostituting herself at the Bunga Bunga parties. She maintained that stance Friday during the trial for former Berlusconi aides Emilio Fede, Nicole Minetti and Dario "Lele" Mora.
The Moroccan national testified that she first met Fede through a beauty contest he was running when el-Mahroug was 16 years old, and that connection later netted her an invitation to Berlusconi's villa in Milan.
El-Mahroug said she met Berlusconi on Valentine's Day 2010, and he gave her the equivalent of about $3,900 "for help," the AP reported. The two also exchanged telephone numbers.
She was 17 years old when she attended the Bunga Bunga parties, although she told attendees she was 23 or 24 years old and went by the name "Ruby." She was known as "Ruby the Heartstealer."
El-Mahroug said Minetti dressed as a nun for the Bunga Bunga parties and stripped to her underwear, the Los Angeles Times reported. She also testified that model Marystelle Polanco dressed as Obama and Boccassini.
Berlusconi, known as a media mogul before becoming prime minister of Italy, owns a television channel that showed a two-hour special Sunday denying the kinds of accounts described by el-Mahroug and others. He has said that "nothing happened that could be defined as incorrect or embarrassing" at the parties.
The Moroccan-born dancer said she was given 30,000 euros from Berlusconi accountant Giuseppe Spinelli, whom the former prime minister tapped to make payments to female guests at the Bunga Bunga parties, according to the Times.
El-Mahroug is scheduled to continue testifying in the case on May 24.
© Copyright IBTimes 2023. All rights reserved.