Burkina Faso Army Names Lt. Col. Isaac Yacouba Zida As Transitional Leader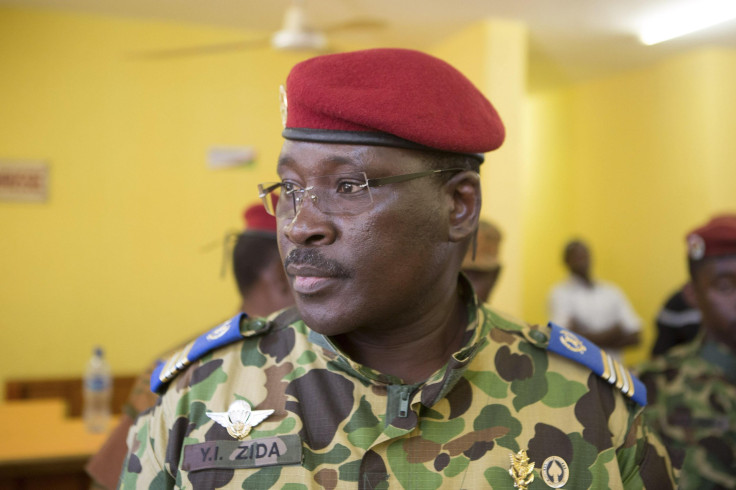 The Burkina Faso military announced Saturday Lt. Col. Isaac Yacouba Zida will serve as the country's transitional leader after President Blaise Compaore stepped down Friday. Constitutionally speaking, a presidential election should be conducted within 90 days, BBC News reported. However, the constitution has been suspended, the Associated Press said.
Compaore's ouster followed angry demonstrations in the capital of Ouagadougou. Its airport was closed and the country's parliament building was set afire because of protests caused by a proposal that would have allowed the ex-president to run for re-election.
Compaore spent 27 years in office and was facing term limits that would have prevented him from again running for president. "We are tired of him. We want a change. He must go," a demonstrator said Thursday. At least three people were killed during the storming of the parliament building, Reuters reported.
The former president was a Western ally supported by both France and the U.S. "We reiterate our call for all parties to follow the constitutionally mandated process for the transfer of power and holding of democratic elections following the resignation of former President Blaise Compaore. We condemn any attempts by the military or other parties to take advantage of the situation for unconstitutional gain and call on all parties to respect the people's support for the democratic process, U.S. State Department representative Jen Psaki said in a statement.
Gen. Honore Traore initially declared himself Burkina Faso's transitional leader, but Zida staked his own claim during a radio broadcast and was later backed by the military. "Lieutenant Colonel Yacouba Isaac Zida has been elected unanimously to lead the transition period opened after the departure of President Blaise Compaore," the military said in a statement cited by Reuters.
Burkina Faso's borders have been closed and the country's constitution has been suspended, AP reported. A transitional committee has been established, and the military said it will work with civil and political groups ahead of the elections.
Zida called the recent demonstrations a "popular uprising." In the wake of Compaore's resignation, the ex-president is with family in Ivory Coast, Reuters said.
© Copyright IBTimes 2023. All rights reserved.