Burkina Faso Army Says President Blaise Compaore Ousted From Power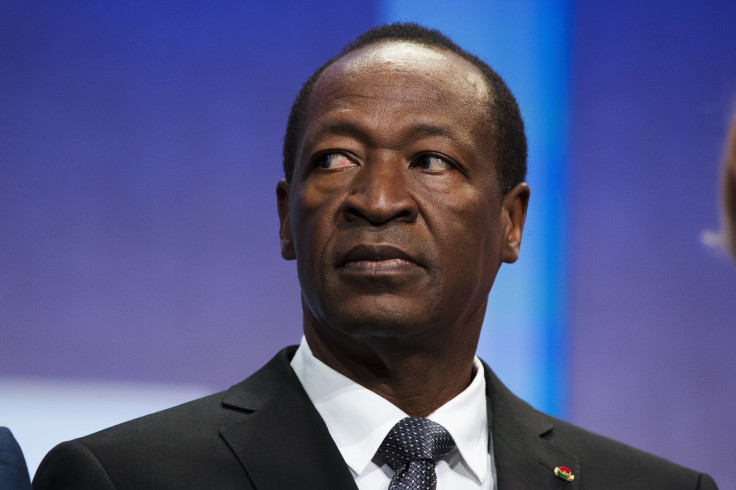 After nearly two days of violent protests in Burkina Faso, the army said Friday that President Blaise Compaoré would step down from power immediately. In a televised statement Friday, the president said elections would be held in 90 days but didn't give details about who would hold power in the interim.
Compaoré said previously he would only step down after the 12-month transitional government ended in 2015. But opposition leaders, angered that he had tried to amend the constitution and expand his 27-year rule, demanded he resign.
The opposition said Friday that the "precondition for any discussion of a political transition is the unconditional departure, pure and simple, of Mr. Blaise Compaoré."
The announcement comes after violent demonstrators stormed the streets in Ouagadougou on Thursday and set fire to parliament. Following the start of the heated protests, Compaoré declared the implementation of martial law, only to rescind it hours later in the hopes that he could try and negotiate with the opposition. Opposition leaders refused to come to the negotiating table and urged their supporters to "keep up the pressure" Friday, according to a New York Times report. Demonstrators looted banks and local stores in the capital, and stormed local state television stations.
Opposition resistance in Burkina Faso had been building for weeks as the president made moves to try and extend his time in power. The resistance turned violent in the early hours of Thursday morning when members of the opposition stormed the streets in the capital and began setting fire to the homes of presidential aides and their relatives.
© Copyright IBTimes 2023. All rights reserved.
FOLLOW MORE IBT NEWS ON THE BELOW CHANNELS