Burkina Faso Elections 2015: Coup, Transitional Government Jeopardizing Fragile Democracy, Economy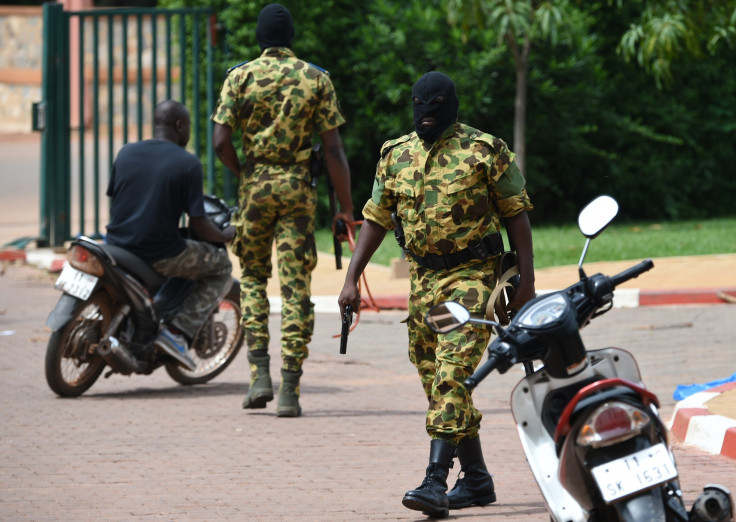 ​Burkina Faso's churning political crisis came to a head Monday as the military converged on the capital Ouagadougou, ordering coup soldiers to lay down their arms and rejoin the armed forces without bloodshed. Hours later, Gen. Gilbert Diendere, who seized power in a coup last week, apologized to the West African nation for the power grab and said he would relinquish power to a civilian transitional government.
The week of deadly protests and clashes have stalled Burkina Faso's fragile economy and raised questions about forthcoming general elections less than a year after ousted ruler Blaise Compaore was forced to resign and a transitional government assumed power. Regional mediators have tried in recent days to broker a deal to restore civilian rule and hold elections by Nov. 22, but people on both sides of the political impasse have rejected terms of the proposal.
"This is not a recipe for political stability going forward," said J. Peter Pham, director of the Africa Center at the Atlantic Council think tank in Washington.
Burkina Faso plunged into chaos Wednesday when soldiers of the elite presidential guard, the Regiment of Presidential Security, interrupted a Cabinet meeting in Ouagadougou and kidnapped interim President Michel Kafando, interim Prime Minister Isaac Zida and two ministers. As night fell on the capital, swarms of protesters gathered near the presidential palace where the hostages were detained and demanded their release.
The junta, calling themselves the National Democratic Council, declared Diendere their leader and announced an end "to the deviant regime of transition" during a state television broadcast Thursday. The coup leaders are Compaore loyalists and oppose the transitional government's plans to dissolve the Regiment of Presidential Security, which began as presidential bodyguards and grew into a 1,300-strong military unit that answers directly to Burkina Faso's president.
Kafando and the hostages were subsequently released, with the exception of Zida, who reportedly remains under house arrest. Since then, at least 10 people have been killed in clashes when the presidential guard opened fired to disperse protesters, BBC News reported.
Amid threats from Burkina Faso's National Armed Forces, Diendere finally insisted Monday he would abide by the deal, which includes an amnesty for the coup leaders and suggests reversing a ban on members of Compaore's party from running in the election. However, a coup leader had said Sunday his forces wanted the general to remain in charge during any transitional period until elections.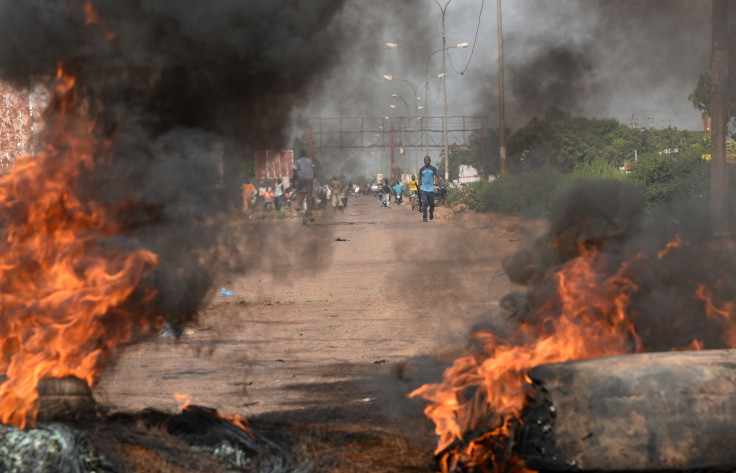 The underlying tensions in Burkina Faso's latest political bout dates back decades. Compaore took power in a coup'd'etat in 1987 during which President Thomas Sankara was killed. Diendere, a former aide and longtime friend of Compaore, was widely suspected of leading the group of soldiers who killed Sankara, according to AFP news agency.
Compaore subsequently won elections for the next 27 years and made Diendere his chief of staff. Compaore, one of Africa's longest-serving leaders, was largely popular until he attempted to change the constitution to extend his rule in 2014. Compaore was forced to resign by an uprising against his fifth-term bid and fled the country. According to Burkina Faso's constitution, the speaker of parliament should have taken interim control. Instead, Kafando, a former ambassador to the United Nations, was quickly appointed interim president in the transitional government last October.
The transitional government in April banned Compaore's party from running in the elections, initially scheduled for Oct. 11, under a law that made anyone backing "unconstitutional change" ineligible. After seizing power in a coup, Diendere said last week the ban would be "revised … in order to allow all those who wish to participate in the vote to do so," AFP reported.
During talks over the weekend, the Economic Community of West African States, the regional mediating body, proposed to reverse the ban to allow for new and inclusive elections. But it also called to restore power to Kafando as head of the transitional government – something coup leaders may resist.
Burkina Faso's interim speaker of parliament, Cherif Sy, has also rejected the mediating body's draft plan and declared himself the interim head of state until Kafando is restored, BBC News reported. If Kafando is reinstated but does not allow Compaore loyalists to run in the election or proceeds to dissolve the Regiment of Presidential Security, experts said a new uprising could ensue and invite yet another a coup attempt, derailing Burkina Faso's path toward political stability and democracy.
"The government itself is acting in defiance," Pham said during a telephone interview Monday. "Even if they manage to stage elections peacefully, which is a challenge I'm not sure they're up to, you're still going to have a problem."​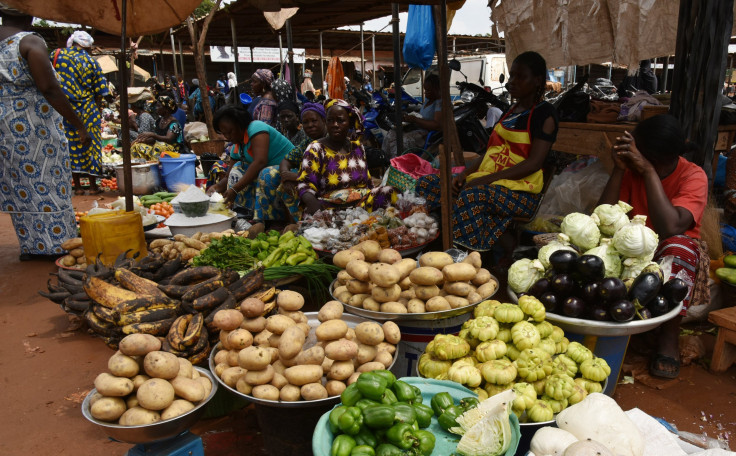 The lack of economic activity in Ouagadougou, the administrative, communications, cultural and economic hub of the nation, has already had a detrimental impact on the poverty-stricken country. Shops owners in the capital are shuttering their businesses, marketplaces are closing and services are shutting down. Employees, who rely on daily wages to survive, have not been paid and their families have been forced to cut back on consumption.
With a projected 2015 GDP of $15 billion, or $827 per capita, Burkina Faso ranks among the 20 poorest countries in the world.​ Its fragile economy, which has had a slow but steady growth rate for the last two decades, will be in jeopardy if political instability and violence continue in the resource-scarce, landlocked country, experts said.
"There are hundreds of thousands of people who, coming on now for a week, have not been able to earn an income," said Michael Kevane, associate professor of economics at Santa Clara University Leavey School of Business in California. "The hardship will start to become very real very soon."
© Copyright IBTimes 2023. All rights reserved.