Burundi Army Leader Bikomagu Assassinated, Daughter Transferred To Different Hospital For Security Reasons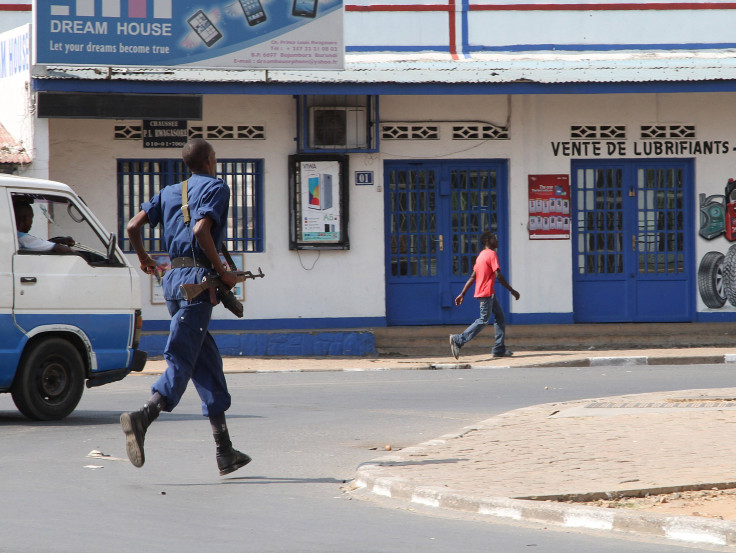 An ex-military chief in Burundi, who led the army during the 1993-2005 civil war was assassinated Saturday and his daughter was critically wounded outside their home. Col. Jean Bikomagu's daughter has since been transferred to a different hospital for security reasons while local authorities and diplomats feared the run-up to another civil war amid numerous other assassinations.
Bikomagu was the Tutsi military leader during a civil war in which the Tutsis were fighting the Hutu population, a group of which President Pierre Nkurunziza is a member. Nkurinziza was recently elected for a controversial third term as tensions raged in the nation concerning corruption and violent conflict.
"Burundi has been slipping closer to the edge with every high-profile attack," the United Nations Human Rights Center said Friday, citing the frequent political assassinations in the country. More than 181,000 people have fled Burundi because of the recent instability and violence, fearing another civil war like the Tutsi-Hutu war that left 300,000 dead.
Bikomagu was pulling into the driveway of his home in Bujumbura Saturday morning when gunmen opened fire, killing him and badly wounding his daughter, a family member reported. The daughter had to transfer hospitals because of security reasons soon after being admitted, read the following post from a Burundi news service on Twitter.
"Bikomagu was completely out of the political game," said an ex-diplomat, the French newspaper Liberation cited Agence France-Presse as reporting. "He no longer carried much weight in the army, above all it is a symbol they have assassinated," the ex-diplomat said.
A spokesman for Nkurunziza said they would ensure the killers were found and tried, Reuters reported.
© Copyright IBTimes 2023. All rights reserved.