Bushmaster AR-15 Removed From Wal-Mart Website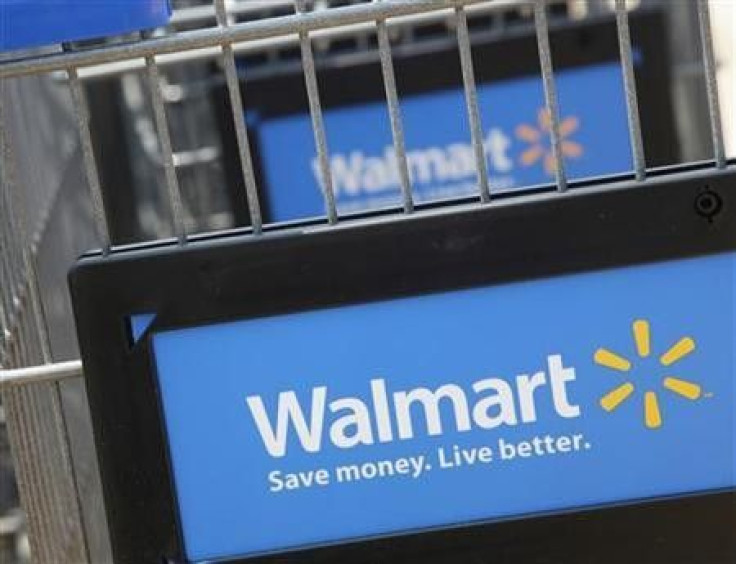 Three days after 20-year-old Adam Lanza killed 20 children and six school staff with a Bushmaster AR-15, Wal-Mart has removed the weapon from its website, The Nation magazine reports.
It's unknown where Lanza's firearm was purchased (it's registered to his murdered mother), but the AR-15 was also used by James Holmes in the Aurora, Colo., movie theater attack that killed 12, an Oregon man who killed two at a mall last week, and John Allen Muhammed and Lee Boyd Malvo, the "Beltway Snipers" who murdered 15 people around Washington, D.C., in 2001 and 2002.
Nationwide, according to the Nation, the Bushmaster is available at 1,750 stores. Together, nearly 400 guns are sold in Wal-Mart's catalog. Except in Alaska, the retail giant does not carry handguns. Even if a Wal-Mart does not feature a particular assault rifle in store, the company is capable of special ordering it for you.
It offers several AR-15 assault rifle models.
Wal-Mart actually began curtailing its gun selection in 2006 amid fears that their expensive weapons were unpopular with cash-strapped consumers. As soon as Barack Obama was elected in 2008, however, gun enthusiasts worried for their firearm rights and began buying new weapons en masse. The result was a boom in sales and Wal-Mart wanted back in on the firearm frenzy and the gun market.
After a 2011 slump, in which the company suffered eight straight quarters of declining sales, Wal-Mart firearm purchases are back on target. That year, the chain expanded gun sales to half of its 3,982 stores nationwide. Wal-Mart executive vice president Duncan Mac Naughton told shareholders in October of this year that rising gun sales were among a host of factors that led to continued financial growth. He added that over the past 26 months, gun sales rose 76 percent at Wal-Mart stores that have been open for more than a year.
The government is not allowed to track weapons sales, but the FBI releases figures on how many background checks it runs. The bureau's numbers will always be lower than the actual amount of guns purchased -- a buyer can gain multiple arms with one background check, and some gun shows aren't required to perform checks -- but clearly, gun sales are rising in the U.S.
The FBI, according to the Nation, processed 11 million background checks in 2007. In 2009, that number had risen to 14 million, and in 2012, the figure is expected to be 16.8 million.
The increased sales aren't without controversy, however. Gabrielle Giffords shooter Jared Lee Loughner bought his ammunition at a Wal-Mart after being turned away at another store for exhibiting suspicious behavior. The retail chain was also busted by the California attorney general in 2005 for delivering guns without complete background checks. In that case, it had to cough up $14.5 million for its malfeasance.
In Missouri, a shooting plot was foiled where a young man planned to attack a local Wal-Mart, only so he could reload directly at the store if he ran out of ammunition.
Elsewhere, reports of weapons thefts at Wal-Mart stores are rampant, many of the cases unsolved to this day. According to the Nation, there have been at least 50 shootings in Wal-Mart stores or parking lots since the start of 2012.
While Wal-Mart has aggressively backed the expansion of states' "Stand Your Ground" laws, it's also cooperated with Mayors Against Illegal Guns to exact tougher standards above federal requirements for firearm sales at its stores.
As a condition of a new store in Washington, D.C., Wal-Mart has promised not to sell guns there. It's also pledged not to offer firearms in other urban markets it hopes to expand into like Chicago, Los Angeles, Reno, Nev., and Detroit.
© Copyright IBTimes 2023. All rights reserved.