Business Mogul Li Ka-shing: Hong Kong Economy Is 'Worst I've Seen In 20 Years'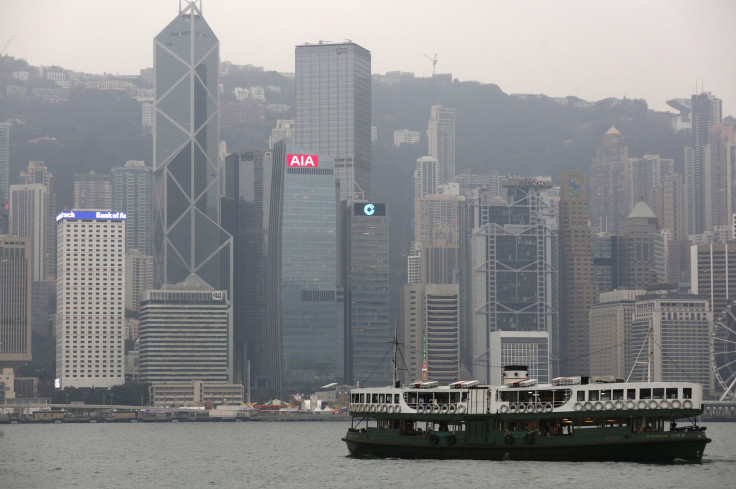 Hong Kong business magnate Li Ka-shing is raising alarm over the state of the city's economy.
"Today's Hong Kong is getting worse … the worst I've seen in 20 years," Li, a billionaire regarded as one of the most powerful businessman in Asia, told reporters Thursday.
Li's comments come just days after Moody's downgraded its outlook on Hong Kong's long-term debt. The ratings agency pinned the adjustment on the city's close political, economic and financial ties to mainland China, whose economy has sputtered over the past year.
Li also warned the city's stock market could fall by over a half without support from China.
The business tycoon specifically pointed to Hong Kong's faltering home sales and retail sector, comparing it to a previous slump during an outbreak of severe acute respiratory syndrome in 2003. "Our home sales and retail is now worse than the SARS period," he said. "During SARS [the effect] was short-lived, but now it is long."
Hong Kong Overview | FindTheData
As Reuters noted, Hong Kong retail sales recently suffered their worst decline in 13 years — in part the product of declining tourist activity tied to growing political tensions.
"If we respect tourists, no matter where they're from, today our retail, hotels would not be this bad," Li said. "So everyone has to reflect on themselves; there are a lot of issues the politicians need to reflect on how they can do better."
Many in Hong Kong, a semiautonomous territory with a government that officially remains distinct from mainland China, have raised concern over what they view as meddling from Chinese authorities. Legislative elections are slated for September, while elections to choose the city's executive are scheduled to take place next year. The city erupted in protest in 2014 after students deemed proposed electoral reforms to be inadequate. Under existing law, the Chinese government will continue to prescreen candidates for the chief executive of Hong Kong.
Hong Kong's Hang Seng Index rose 1.21 percent Thursday.
© Copyright IBTimes 2023. All rights reserved.