Business As Usual For Multinationals Like GE In Nigeria, Despite Boko Haram Violence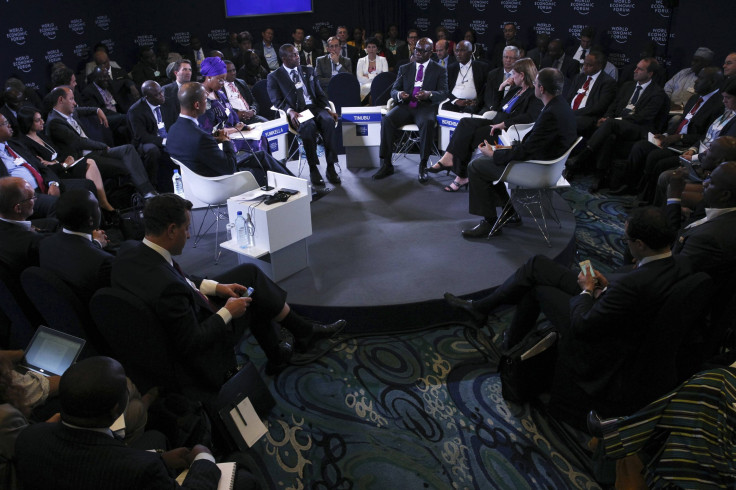 Nigerian markets remain resilient despite much media attention on the violent actions of Boko Haram, the militant group responsible for killing more than 30 people in attacks on two villages on Wednesday and bombing in the city of Jos that killed 118 people on Tuesday.
Foreign direct investment has been driving economic growth in Nigeria, now the continent's biggest economy. While the violence may scare off new prospects, most long-term investors understand that while recent acts of violence in the country's northern region are tragic, it's not new, and won't likely affect business in the industry-rich south.
"To be honest it's still business as usual," said Anna Rosenberg, sub-Saharan Africa specialist at Frontier Strategy Group, an advisory for multinational companies.
"It's horrible what's going on but that's not impacting them at the moment," said Rosenberg, who explained that Nigeria has always been relatively volatile, but companies have known that going in, and continue to work amid the instability.
"A lot of investments are still going into Nigeria, they're not dissuaded by what's going on."
Geography is an important part of this. Most firms based in Nigeria work out of Lagos, the commercial capital, which for now remains far removed from the violence in the north, where Boko Haram operates.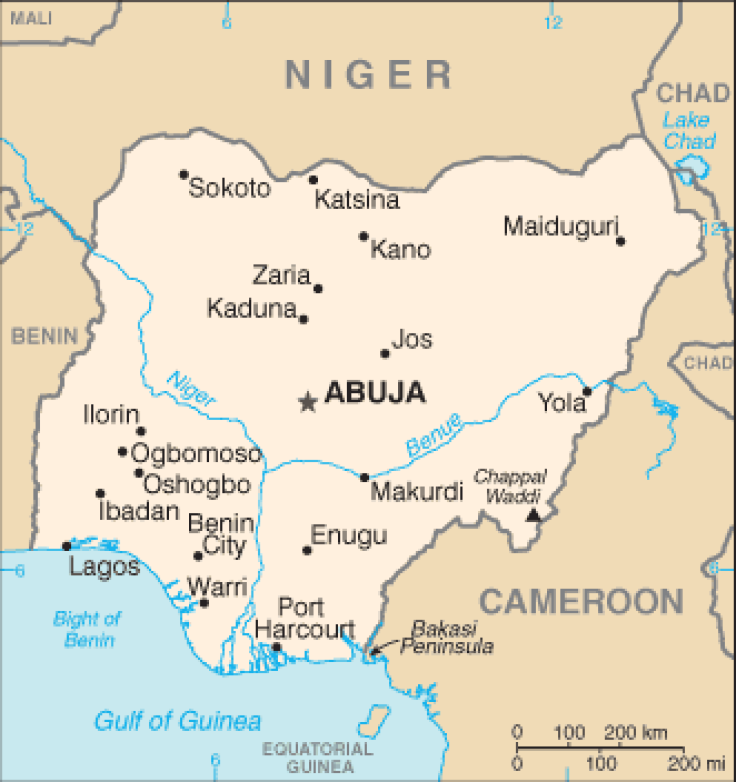 "The impact on the economy has actually remained muted given that the violence did not spread to Lagos or the oil-rich Niger Delta," wrote Samir Gadio, emerging markets strategist at Standard Bank, in an email to IBTimes. "Portfolio investors appear to largely discount the security issues associated with Boko Haram while there has been very little FDI in this part of Nigeria anyway."
The northern region has seen ever-increasing poverty and unemployment rates in recent years, a far different economic environment than the industry-rich south, which has benefited the most from Nigeria's exponential economic growth and has the most influence on the markets.
Nigeria has been one of the largest recipients of FDI in Africa, with inward FDI flows climbing to $9 billion in 2013, up 28 percent since the year earlier, according to Gaimin Nonyane a senior economic specialist at Ecobank
Ernst & Young ranked Nigeria third after South Africa and Kenya as the "most attractive investment destinations in sub-Saharan Africa," according to its recent Africa Attractiveness Report for 2014. These three countries account for more than 40 percent of the total FDI projects in sub-Saharan Africa between 2007 and 2013. In Nigeria, the number of projects has increased 19 percent during this time period.
"The economy has weathered the impact of the recent terrorist attack reasonably well," Nonyane said, citing stable stock prices and a strong currency.
Though the naira's value fell quickly following news that former central bank Governor Sanusi was stepping down in February, it has remained stable even after news of the kidnapping.
On April 13, the day of the kidnapping, the Naira was at 160.8 per U.S. dollar and actually increased by 1.06 percent to 162.5 during the following week. Despite a dip to 158.9 on May 5, it closed today at 162. 1.
"This highlights ongoing strong investor confidence in the economy, underpinned by still strong [foreign exchange] reserves, benign inflation and an expanding non-oil sector," Nonyane said.
Meanwhile, investors are aware that, beyond the recent media attention, this kind of violence is far from unprecedented.
"One important thing to remember regarding Boko Haram is that this is not a new issue," said Shilan Shah, Africa economist at Capital Economics.
Formed in the early 2000s, the group has slowly gained power thanks to donations from abroad, as well as trade in arms and drugs, along with robberies and extortion. In 2009, the group turned more violent than ever in the country's predominantly Muslim northern region, and in May 2013 Nigerian President Goodluck Jonathan declared a state of emergency in three states to help stem the problem.
"Its activities have gained more mainstream media attention in the past few weeks but it's actually been operating for almost 15 years and commits acts of terrorism almost daily," said Shah.
"My sense is that anyone who has investment in Nigeria will already have been aware of the threat that Boko Haram poses," he said, adding that this is probably why the markets have been relatively stable.
However, increasing violence could "dent investment interests of new investors looking to take advantage of the country's new status as Africa's largest economy," according to Ecobank's Nonyane. But she doesn't think veteran companies will succumb to that fear.
"The effect on investment plans of foreign companies already operating in the country is likely to be muted," she said. "So far, there are no indications of plans for a mass exodus by Western companies operating in the country."
General Electric Co. (NYSE:GE) has been operating in Nigeria for more than 40 years, and currently employs 250 people and operates offices in Lagos and Abuja.
The company signed a memorandum of understanding with Nigeria in March, pledging to invest $10 billion in new power plants in addition to other massive projects in the country, and their strategy has remained the same.
"GE's plans in Nigeria have not changed. We are still investing," said Patricia Obozuwa, communications representative for GE Africa.
"The recent incidents have been terrible and our thoughts are with all who have been affected and their families," she said, adding, "We believe that continuous investment in infrastructure to grow the economy and create jobs is probably the biggest deterrent to this kind of violence in the long run."
© Copyright IBTimes 2023. All rights reserved.