Buy Now, Pay Later Boosts Shoppers' Online Options For The Holidays
Pent-up global demand and supply chain issues at brick-and-mortar stores are adding up to a joyous holiday season for digital retailers, with online seasonal spending forecast to surge 11% from year-ago levels to a record $910 billion.
But with the easing of pandemic restrictions likely to tempt consumers back to real-world outlets in the months to come, online retailers will need to offer shoppers the smoothest possible journey from virtual shelves to virtual checkout to keep them online.
Thankfully, technology is there to help, with hot offerings such as live e-commerce and buy now, pay later financing attracting devoted followings.
Buy now, pay later — or BNPL, as it is known in the industry — is the 21st-century incarnation of the installment plan, an idea that shook up retail more than a century ago. By breaking payments up into manageable pieces, vendors put big-ticket items such as cars and sewing machines within the financial reach of middle- and lower-income families for the first time, and dramatically broadened the base of potential buyers.
The high-tech heir of the installment plan is having as pronounced an impact today, and across a much wider range of goods and services — from cosmetics to clothing and more.
Millennials, Zoomers and Xers
The ability to receive a purchase now and pay for it over time has proved particularly popular with younger shoppers. Because they are just starting out in their careers, Millennials and Zoomers appreciate having an easy, interest-free way to acquire what they need without having to stump up the entire price at the outset.
According to a report in Forbes, the proportion of Gen Z shoppers who regularly use BNPL in the United States surged from just 6% in 2019 to 36% in 2021, while Millennial adoption more than doubled over the same period to 41%.
But older adults are starting to see the appeal too. Some 30% of Gen Xers and 18% of Baby Boomers polled in the same survey said they use BNPL.
A global phenomenon
This is a worldwide phenomenon. There has been a rapid increase in the number of users and providers across the globe.
Among the better-known are Sweden's Klarna, Australia's Afterpay (and its U.K. brand Clearpay), U.S.-based Affirm and New Zealand's LayBuy. The industry has attracted some established financial players as well: Paypal has launched an installment option called Pay in 3, while Apple Pay and Goldman Sachs are also eyeing up the market.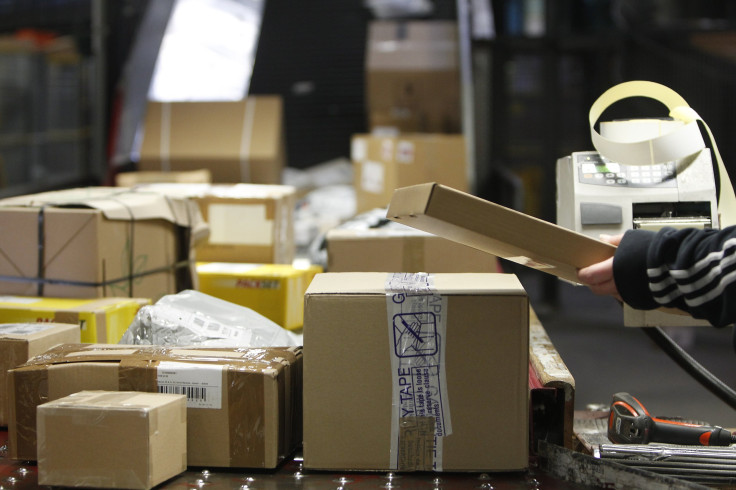 The global retailers that offer point-of-sale financing as an option for shoppers already number in the tens of thousands (and growing). And with majors such as Amazon, Target and Walmart joining the rush, there is little sign the pace of growth will flag anytime soon.
For retailers who have not yet integrated BNPL, this surge in popularity and visibility means it may soon become a must-have offering — one demanded by customers.
The potential benefits for the retailer go well beyond looking on-trend, however. BNPL is above all a tool of convenience. It is in the interests of every digital retailer to make shopping as convenient as possible by removing all obstacles, logistical and psychological, that might deter customers from completing a transaction.
Making paying easier
Research suggests the availability of alternative payment methods such as BNPL makes it more likely that a browsing shopper will go on to complete a purchase. This conversion of interest to transaction is a critical ingredient of success for retailers.
According to a report in Small Biz Daily, shoppers walked away from more than 88% of online orders last year without buying, 19% more than in 2019. Among the reasons shoppers offered for abandoning a digital shopping cart? Financial concerns.
Having BNPL at the virtual check out can convince the hesitant buyer ("can I really afford to spend all that this week?") to go ahead. He or she will find payments easier to manage when they are carved up into tranches without, in most cases, a penny of interest on top. The payment won't appear on any monthly credit card bill and consumers' credit ratings are unaffected — unless, of course, they default on their obligation.
The ability to spread payment out over weeks or months also tends to increase the amount consumers are willing to spend in a single go — a measure known in the retail industry as average order value (AOV).
Most of all, it offers consumers flexibility and choice — those two desirables often seen as critical to a satisfying shopping experience.
Integration can be challenging, but there is help available, both from individual BNPL providers and from specialist fintechs whose express purpose is to make the addition of one or a consolidated offering of BNPL options as simple as possible for retailers.
After all, shopping simplicity leads to shopping joy — for everyone.
(Natasha Zurnamer is the CEO of Optty, the world's first platform designed to integrate Buy Now, Pay Later payment technologies in a single integration)
© Copyright IBTimes 2023. All rights reserved.