Cain And Abel: Why Did David Miliband Suddenly Quit British Politics?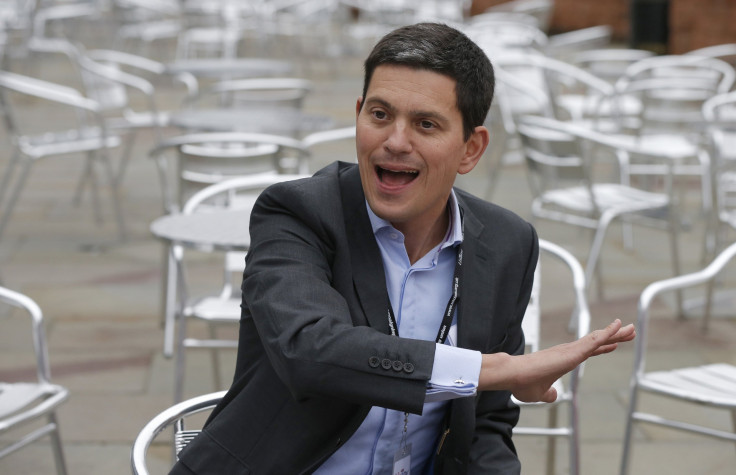 One day after the stunning news of his resignation from the British House of Commons was leaked to the press, former Labour MP David Miliband explained that he feared his presence would be a "distraction" from the leadership of his younger brother, Labour boss Ed Miliband, of the party in the next election.
David, a former foreign secretary under ex-Prime Minister Gordon Brown and once slated to become the head of Labour himself, has quit Parliament in order to take a job with a New York-based charity called the International Rescue Committee.
"I feared being a distraction in whatever role I played at Westminster," David, only 47, told BBC.
"I feel a sense of sadness because I am British. I love Britain. I am passionate about Labour, but I have had to make a choice about where I can make my best contribution."
He added: "I have wrestled with this very, very hard, and I have tried to make a decision that I honestly say to Labour members and supporters that is right for me and for the Labour Party. I want it to be the vision Ed Miliband has versus the vision David Cameron has. Not Ed and David Miliband. I didn't want to become a distraction. I didn't want the soap opera to take over the real substance of what needs to be done."
There have long existed rumors of sibling rivalry between David and Ed -- in 2010, Ed won the leadership of Labour by a small margin over his brother, largely due to the efforts of unions.
"Having spoken to him a lot over the past few months, I know how long and hard he thought about this before deciding to take up the offer," Ed said in a statement.
"We went through a difficult leadership contest but time has helped to heal that. I will miss him. But although he is moving to America, I know he will always be there to offer support and advice when I need it."
Former Prime Minister Tony Blair, who employed David as his secretary of state for environment, praised him as "a truly distinguished minister in the government and remains one of the most capable progressive thinkers and leaders globally," adding that his departure is a "massive loss to UK politics."
Victoria Honeyman, a lecturer in British politics at the University of Leeds, noted that David Miliband was in a very difficult position.
"As he was, by many, seen as the leader-in-waiting under Brown, and then defeated by the narrowest of margins by Ed, his position has been extremely tricky both for himself and for Ed."
Honeyman noted that David had been asked by Ed to take on a major role within the Shadow Cabinet -- Shadow Chancellor was even mentioned, according to some reports, but David declined this offer.
But had he become a member of the Shadow Cabinet, he would again have been seen as an alternative leader-in-waiting, she said.
"As Ed Miliband and the Labour Party are not doing perhaps as well as they ought to be at this point in the election cycle and with the economic doom continuing, David would have been a constant source of rumors and a focus for disgruntled and unhappy Labour Party members to focus on."
Sitting on the backbenches caused other problems, she added.
"It looked like he was sulking," Honeyman commented. "Additionally, it didn't remove him as a target for rumors of leadership plots and the like. He was largely damned if he did and damned if he didn't. If David wasn't willing to challenge Ed for the leadership, then really a move out of frontline politics was the way to go. It wasn't necessarily a shocking decision, although the timing was a little surprising. As to whether his relationship with Ed will ever recover, who knows?"
© Copyright IBTimes 2023. All rights reserved.