New, New Labour? Miliband Throws Party Into Tizzy With Anti-Immigration Speech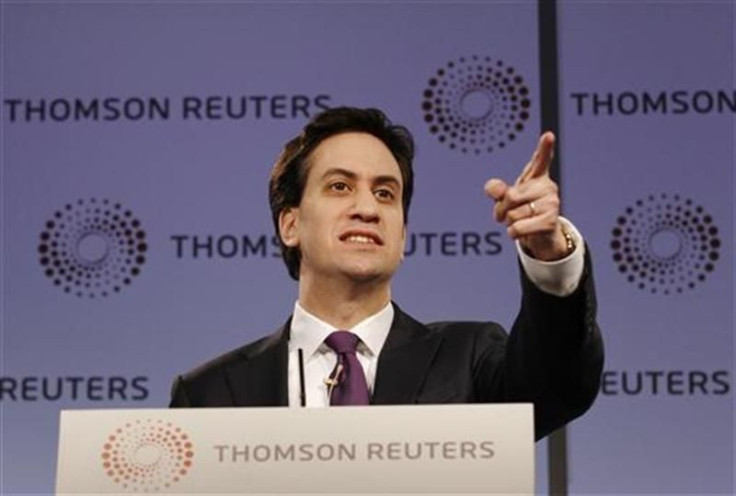 He has been heralded as brave and mature and derided as a cynical xenophobe.
Ed Miliband, leader of Britain's Labour Party, admitted Friday that his party got it wrong on immigration.
Speaking at an event organized by the Institute for Public Policy Research, he said that former Labour Prime Ministers Gordon Brown and Tony Blair should not have allowed uncontrolled immigration from the EU during their terms in office. Miliband also took aim at UK employers, particularly those who target cheap manual laborers from abroad.
Britain must control its borders he said.
Our party seeks to be more rooted in people's lives than any other party. And, therefore, we must listen to those [immigration] anxieties and speak directly and candidly to them in return.
Miliband not only took a swipe at his predecessors, but at the same time kicked one of the touchiest of subjects for any Labour supporter.
We severely underestimated the number of people who would come here, he added, speaking of immigration from an expanded EU.
We were dazzled by globalization and too sanguine about its price. ... We became disconnected from the concerns of working people.
It is a speech that has ignited debate inside the party and confounded political commentators.
The ardently right-wing Daily Mail newspaper has found itself in a state of confusion over how to react to the Labour leader's apparent about-turn.
Writing in the aptly titled RightMinds section of the paper's website, Melissa Kate opines: What a turn-up for the books.
Ed Miliband has vowed to tackle the problem of foreign workers taking 'British' jobs and to clamp down on uncontrolled immigration. I would like to say 'amen' to that. Well done, Mr. Miliband. To hear him speak before today, you would think the more foreign workers the merrier. But apparently, he has now decided that this is not the case.
The Daily Telegraph takes a far less cynical attitude to Miliband's speech.
This morning's speech by Ed Miliband on immigration was one of the most brave and mature of his leadership, gushes Dan Hodges, a self-confessed Blair-ite cuckoo in the Miliband nest.
But perhaps more significantly, it was also one of his most politically astute.
Hodges went on to praise Miliband's lofty approach to last weekend's news that British celebrity and comedian Jimmy Carr aggressively minimized his tax bill through offshore accounts (effectively paying just one percent income tax, according to reports.)
In contrast to the Conservative Prime Minister David Cameron, who took the high ground and denounced Carr, Miliband took the far more measured route, declaring, I don't think it is for politicians to lecture people about morality.
Miliband, Hodges concludes, has shown his maturity and skill in dealing with both issues, tackling taxation and immigration in a way that has confounded his critics and potentially won him a new audience.
Elsewhere, the left-leaning Guardian warns that the Labour leader has sadly abandoned his principles and jumped on the anti-immigration bandwagon.
As [U.S.] President Barack Obama goes into an election campaign promising to lift the threat of deportation hanging over 800,000 young illegal migrants, Ed Miliband's 'major shift' on immigration policy seems backward-looking and depressing, writes the paper's Alan Travis.
Miliband's speech appears to confirm [former British Home Secretary David] Blunkett's fear that it is becoming almost fashionable on the left to be xenophobic.
Whether he's a cynical opportunist or a genuine reformer, for the time being, Miliband has stolen a march on his opposition while simultaneously alienating himself from a section of his core supporters.
Miliband is the son of Jewish parents who immigrated to England during World War II.
© Copyright IBTimes 2023. All rights reserved.