Calais Refugee Camp Stabbing Death: French 'Jungle' Criticized For Human Rights Violations Before Latest Instance Of Violence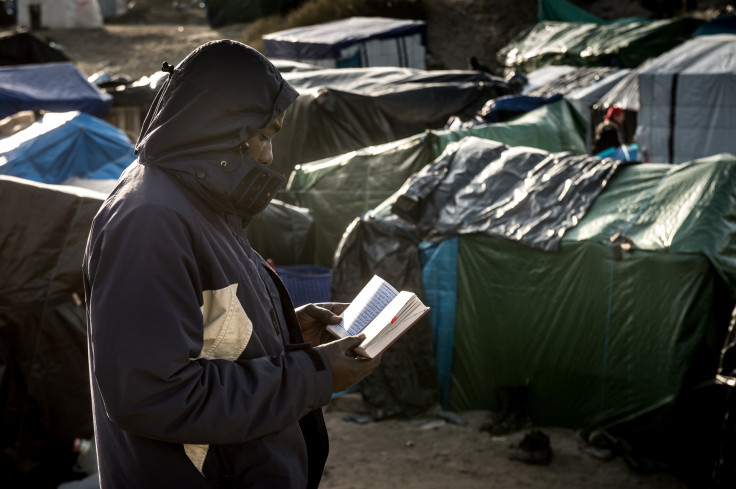 A 25-year-old Sudanese refugee was stabbed in the neck early Tuesday morning and died at the refugee camp in Calais, France, the Local reported. The killing was the latest incident of violence at the infamous camp.
French authorities are investigating the nationality and motives of the attacker, and prosecutors have not yet announced any leads. The refugee camp, referred to as "the Jungle," is in the northern port city of Calais, across the English Channel from Dover, England. The camp holds some 4,500 refugees and migrants, many of whom want to cross into the United Kingdom through the Channel Tunnel.
The cramped conditions in the overcrowded and poorly constructed tents have contributed to multiple instances of violence and rioting. French authorities needed to be called in on several occasions during riots, most recently in October when brawls broke out over an alleged theft. Other fights have stemmed from animosity between ethnic groups.
More than 600,000 refugees, the vast majority of whom are fleeing violent conflict in the Middle East or Africa, have arrived on Europe's shores since January. The U.K. and Germany have been two of the most popular final destinations for refugees for their strong economies and robust job markets.
Refugees must apply for asylum inside the country where they want to settle, and many of the people in the French camp have been trying to cross into the U.K. for months, either by walking through the tunnel or by hiding in trucks or cars. Some refugees told Human Rights Watch they would rather stay in France than go to the U.K. but were worried about having to wait out the winter in the camp while their applications were processed.
Nonprofit organizations, including Human Rights Watch, have criticized the camp for not having enough basic supplies or providing adequate shelter.
© Copyright IBTimes 2023. All rights reserved.