California Death Penalty: Federal Court To Rule If System Is Cruel And Unusual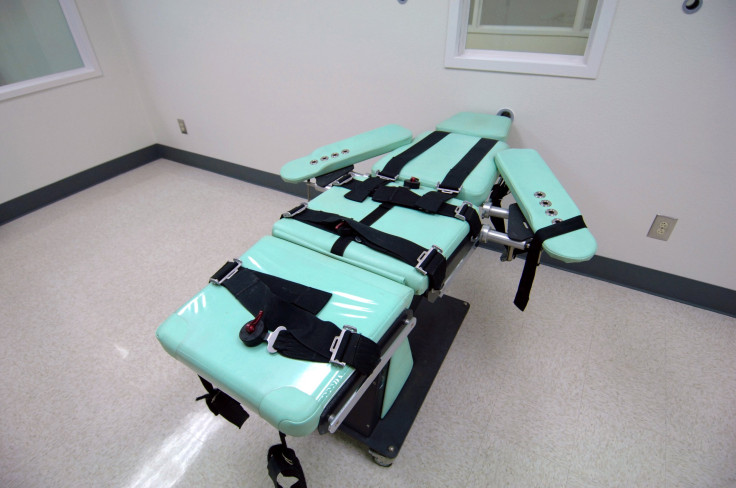 A federal appellate court in California heard arguments Monday that could lead to the end of the state's death penalty, a system some characterize as cruel and unusual because of the long waits death row inmates face. The 9th U.S. Circuit Court of Appeals will decide whether to uphold a district court ruling that found the state's death penalty law unconstitutional, the Los Angeles Times reported.
That lower court ruling applied only to the case of Ernest Jones, who was convicted of rape and murder, but if the 9th Circuit sides with the lower court, the ruling would be binding across the state. Last year, U.S. District Judge Cormac Carney ruled California's death penalty system was plagued with delay, and a death sentence in California essentially translates to life in prison, Wall Street Journal reported. Since 1978, 900 people have been sentenced to death in California. Since that time, 94 have died of natural causes in prison, and only 13 have been executed.
Many have argued that while the death penalty takes a long time in many states, California is one of the slowest. Death penalty cases take a long time to move forward because of numerous appeals and long waits for court-appointed attorneys. A 2011 study found the state had spent more than $4 billion on capital punishment since 1978, the Wall Street Journal reported.
Supporters of the state's death penalty system have argued the cases take so long because it affords those on death row as many chances as possible to challenge their sentences. California considered abolition of the death penalty in 2012 with a ballot initiative, but 52 percent of voters were against replacing death sentences with life while 48 voted in favor.
Seven states have abolished the death penalty since 2007: Illinois, Maryland, Nebraska, New Jersey, New York, New Mexico and, most recently, Connecticut. The Connecticut Supreme Court's decision to declare the death penalty unconstitutional saved the lives of 11 convicts sentenced to death in the state.
© Copyright IBTimes 2023. All rights reserved.
FOLLOW MORE IBT NEWS ON THE BELOW CHANNELS