California Doctor Hsiu-Ying 'Lisa' Tseng Convicted Of Murder For Prescribing Drugs That Killed 3 Patients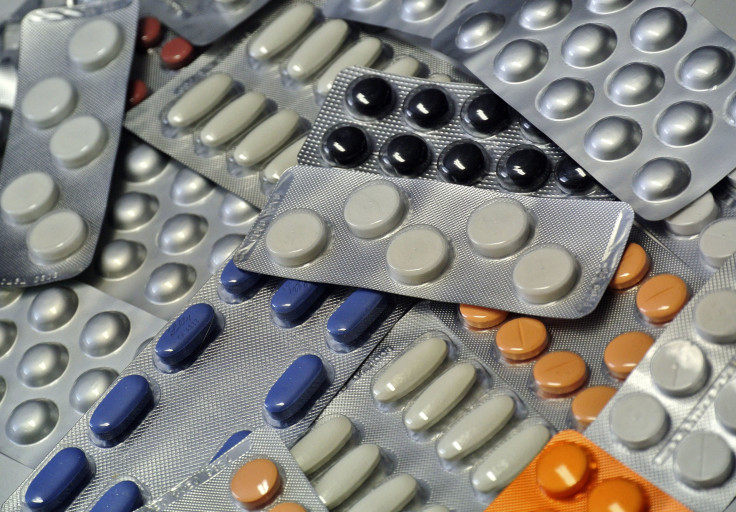 A doctor from Los Angeles was convicted of second-degree murder for prescribing "crazy, outrageous amounts" of painkillers that killed three of her patients in 2009. Dr. Hsiu-Ying "Lisa" Tseng, 45, was said to be the first doctor in the country to be convicted of murder for recklessly prescribing drugs to patients, the Los Angeles Times reported, citing prosecutors.
All the three patients, whose murders Tseng was found guilty of, died of overdose. Tseng reportedly ignored "red flags" about her prescribing methods and authorities had called her nine times in three years to tell her that her patients had died with drugs in their system, the LA Times reported.
The trial in the case continued for eight weeks, had 77 witnesses and over 250 pieces of evidence against Tseng, and the prosecution said that she was given enough warnings against her prescription method. The jurors took 10 days to reach their verdict, the Associated Press (AP) reported.
"You can't hide behind a white lab coat and commit crimes," Deputy District Attorney John Niedermann said, according to AP, adding: "Writing a prescription to someone knowing that they're going to abuse it and potentially die was the theory of second-degree murder that we had."
Niedermann told the jury that Tseng did not ask any follow-up questions before prescribing powerful medicines even after some patients told her about their drug related issues. As many as 12 of Tseng's patients have died, but prosecutors brought only three murder charges because there were other factors like prescriptions from other doctors to be taken into account, including one case of a suicide. One of her patients had even overdosed in her clinic and had to be revived
"Something is wrong with what you're doing if your patients are dying," Niedermann said, according to AP. "She wrote them a prescription for the very thing they're addicted to," Niedermann said, according to the LA Times, adding: "She shoved them over that cliff."
Tseng was also convicted of illegally writing prescriptions for two of the deceased patients and 16 other patients, two of whom were undercover officers looking into her prescribing methods. She was also acquitted of illegally writing a prescription of hydrocodone to another undercover officer, AP reported.
Tseng earned $5 million in a three-year period and built a new clinic in Rowland Heights during the time that her patients died. Prosecutors also said that Tseng did not keep any records of the prescriptions for the three patients who died, and that she made fake records after she was contacted by the Medical Board of California.
"Addicts and people seeking medications aren't in control," April Rovero, whose son died about six years ago after he mixed alcohol and Tseng's prescribed Xanax and oxycodone, said, according to LA Times, adding: "Doctors are the ones who are supposed to push back. They have a duty.
"I really hope this sets a precedent that will allow other dirty doctors to be prosecuted," Rovero also said, according to LA Times, adding: "We feel that finally we have justice."
However, Tseng's defense lawyer Tracy Green said that she was naïve and was overworked. She said the case qualifies for malpractice instead of murder as Tseng was in violation of some laws but her actions were not criminal. She also said that the case had led to a ripple effect as she had received several calls from patients with terminal illnesses who claimed that their doctors had limited their painkiller dosage, despite them needing it.
"It's pretty hard to figure out who is an addict and who is not," LA Times reported Green as saying. "It's disappointing," Green said, according to AP, adding: "I don't think it bodes well for doctors in America."
© Copyright IBTimes 2023. All rights reserved.