California Drought: Landscapers Cash In On Lawn Removal Rebates
Anna Peries-Clark recently signed over $7,853 in public turf removal rebates to a company called Turf Terminators. The company replaced the lawn in front of her Woodland Hills, California, home with a drought-tolerant design, at no cost to her.
Now, she's unhappy.
"There's nothing pretty about it at all, it just looks blah," she says. "Now, whenever anyone says, 'Should we use Turf Terminators?' I say, 'No, don't do it!' "
Peries-Clark admits she received exactly what Turf Terminators promised -- a yard covered in brown mulch with a smattering of plants, instead of the more expensive crushed granite she admires in neighboring yards.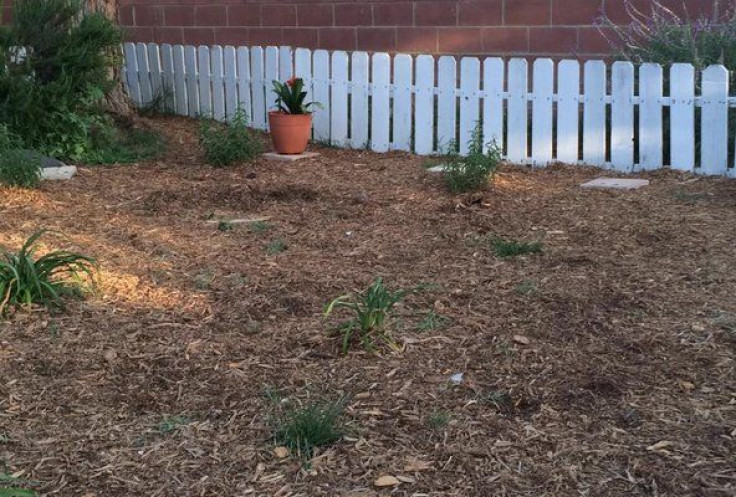 As California experiences the worst drought in its history, a growing number of California homeowners, like Peries-Clark, are ripping up water-starved grass lawns and switching to more drought-friendly landscaping. Their motivations vary: Some wish to make their properties more sustainable, while others simply want to save money on their water bills or take advantage of subsidies for lawn replacement. Whatever the case, the overhauls are a booming business.
Los Angeles-based Turf Terminators has grown from three employees to over 500 in the past year on a business model that collects public rebates worth thousands of dollars per yard.
Trouble is, not everyone is pleased with the results.
"I've seen Turf Terminators," says Barbara Minor of Glendale, California. "In my neighborhood, a lot of people are doing it, and they just have the cheapest, ugliest plants. It looks like they throw them in randomly and pocket the whole rebate. I'm thinking, they're making such a profit."
The growth of California's landscaping industry is propelled by customers' frantic desires to do their part to relieve the four-year drought, since 5 percent of the state's water is poured into the lawns surrounding residential and commercial properties. Landscapers have long been criticized for installing wasteful fountains and thirsty grasses in arid climates, but residents and politicians are now looking to them for practical solutions to help preserve a parched water supply.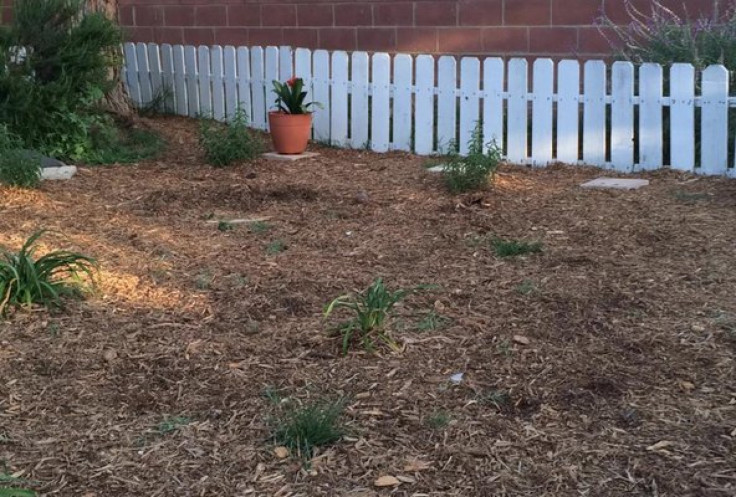 Steve Tsumura, a resident of the greater Los Angeles area, used to drive across town to his parents' home in the Mission Hills neighborhood every few days to water their landscaping. He recently replaced the 7,500-square-foot lawn with a drought-tolerant design.
"At my parents' home, I actually shut the water off for a good portion of the year so I don't have to spend money on irrigation, but I lost two trees because they have to have water," he says. "I knew I needed to do something to reduce."
Customers like Tsumura have created an opportunity for longstanding landscaping businesses as well as brand-new ones like Turf Terminators.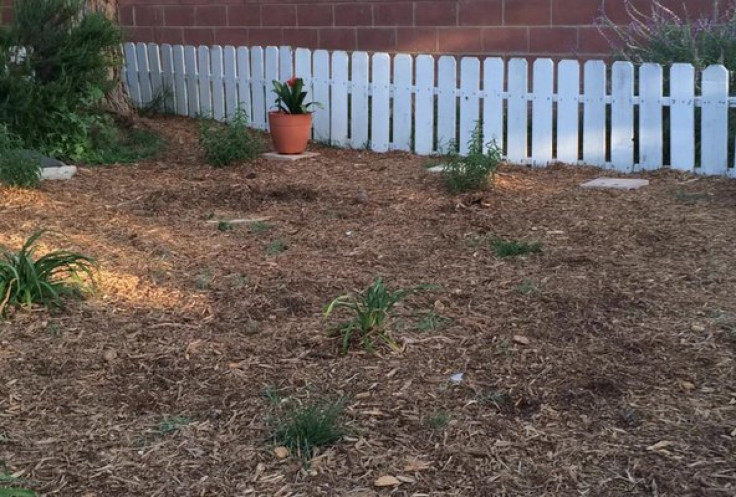 "Are there economic advantages to it? In some ways, there are," Jay Tripathi, president of a company called Gardenworks, Inc. in Healdsburg in Sonoma County, California, says. "Since 2010, our volume now is probably 2 1/2 times what it was then."
Earlier this month, Gov. Brown issued an executive order with the first mandatory water restrictions in the state's history. The order requires cities and towns to reduce consumption by 25 percent and replace 50 million square feet of lawn with landscapes that require less water. It takes 57 inches of water a year, or between 35,000 and 75,000 gallons, to maintain a traditional lawn, according to the Association of California Water Agencies.
Sandra Giarde, executive director of the California Landscape Contractors Association, says she expects demand for landscapers to continue to grow with the emphasis on water conservation and the recent upturn in the economy.
"They are hoppin' busy," she says. "The drought, for some homeowners and business owners, has been the tipping point."
Barbara Minor had been monitoring the politics around the state's dwindling water supply with a wary eye when she hired a landscape design company in December to convert her 900-square-foot front yard into a drought-tolerant garden. She received a $3,000 rebate from the Los Angeles Department of Water and Power for a job that cost about $20,000 in total -- the succulents that now dot her landscape can run as much as $50 each. Still, she's happy she made the switch.
"I did it to save water and to be a good citizen, and to take advantage of a very nice rebate they're offering here," Minor says.
Even before Gov. Brown's order, many water districts and cities had begun offering residents cash to convert their yards to California Friendly landscapes. Tripathi says his company receives about 10 calls a week from residents interested in these incentives, but only about three of those callers will place an order after his staff briefs them on the full cost of removing turf and replacing it with carefully designed drought-tolerant landscaping, which typically runs much higher than the rebates available in the area.
Turf Terminators, however, has chosen a different approach -- the company focuses more on ripping out lawns than installing perfectly manicured landscaping. This strategy enables it to turn some of the state's most generous rebates into profits by quickly stripping lawns and replacing them with cost-effective products from a streamlined catalog of plants and ground cover. The company offers free lawn removal to customers in the Los Angeles area, so long as they sign over their rights to a $2 per square foot rebate from the Metropolitan Water District of Southern California and a $3.75 per square foot rebate from the Los Angeles Department of Water and Power.
The company's Yelp reviews offer a mixed opinion of the finished product. Some customers have posted complaints alongside photos of stripped lawns covered in mulch and scant plantings, while others said they were satisfied with the company's quick service.
"My concern about Turf Terminators is that they are ripping the public off," Jill Locascio of West Hills near Los Angeles in the San Fernando Valley, says. "I drive around the Valley all the time, and I constantly see these god-awful front yards with a Turf Terminators sign on them."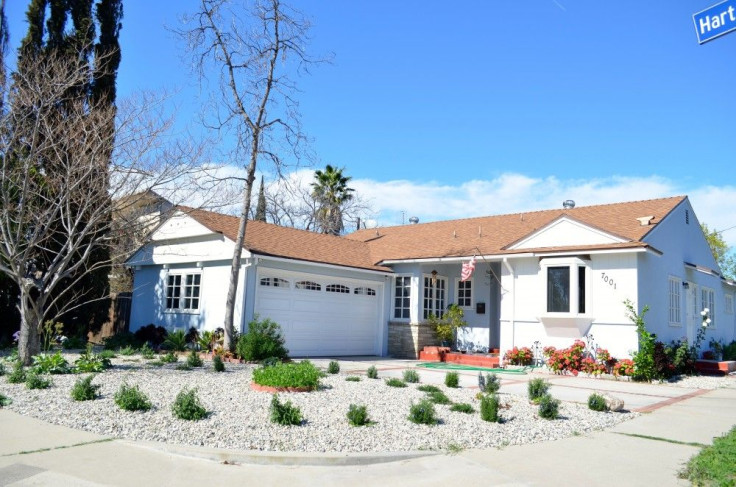 Turf Terminators reached out to Locascio through Facebook and offered to swap out the 1,300-square-foot backyard of her home for a drought-tolerant design. It sounded like a good deal, so she signed up. But when a representative showed up at her house and asked her to sign a waiver before any work had been completed, she refused.
She ended up applying for the rebate herself and contacting a company called Lopez Landscaping to do the work instead. On Monday, she received approval for a $5,000 rebate through the Los Angeles Department of Water and Power that she would have otherwise forfeited to Turf Terminators.
"Even if it's not enough, I'll pay the difference because it totally makes sense," she says. The changes should save her $250 a month on her water bill.
Though Giarde of the landscape contractors association would not comment on any company in particular, she warns against services that focus too intensely on turf removal instead of the plants and materials that will replace it.
"With the increase in interest, there's going to be a lot of folks coming out of the woodwork," she says. "I'm personally very wary and warn the consumers of California to lend a critical eye and do your homework."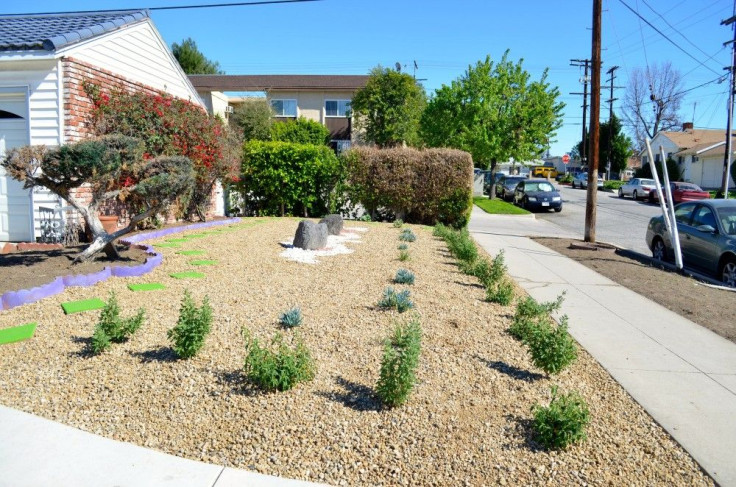 Justin Finn, the head of customer service for Turf Terminators, called Peries-Clark the day after she posted a review to Yelp complaining about her bare yard. He promised that the company would upgrade the mulch on her property to a material of her choice if it was selected from their catalog or supplied by her.
The company did not respond to a request for comment for this story from International Business Times.
Tsumura asked Turf Terminators to rip up the lawn around his parents' home in Mission Hills. He says workers installed a timer along with a new drip irrigation system that has saved him from making many trips out to the house to water the yard. His only complaint is that a mole has started to eat a few of the plants the company left behind.
"They made a profit," he says. "They're in the business to make money, but I got what I needed done, so I'm happy with it."
© Copyright IBTimes 2023. All rights reserved.
FOLLOW MORE IBT NEWS ON THE BELOW CHANNELS