California Gov. Jerry Brown Signs Bill Allowing LGBT History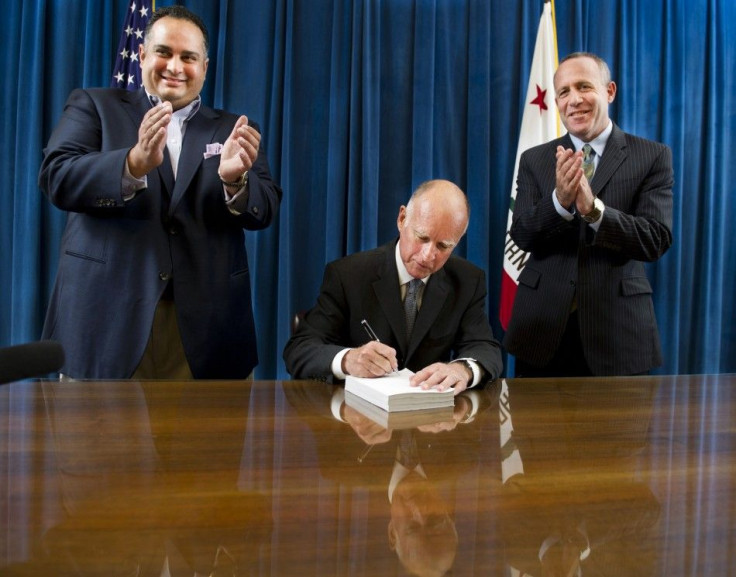 California Gov. Jerry Brown signed the 'first of its kind' in the nation law adding two groups to an existing list of minority and other groups that are required to be part of the social sciences curriculum.
Public schools in California will be required to teach students about the contributions of the lesbian, gay, bisexual and transgender community starting Jan. 1 after Gov. Jerry Brown on Thursday signed the controversial bill.
Textbooks now must include information on the role of LGBT Americans, as well as Americans with disabilities, though California's budget crisis has delayed the purchasing of new books until at least 2015, The San Francisco Chronicle reports.
History should be honest, Brown, a Democratic governor, said in a statement. This bill revises existing laws that prohibit discrimination in education and ensures that the important contributions of Americans from all backgrounds and walks of life are included in our history books.
The governor called the legislation, SB48, introduced by Sen. Mark Leno, D-San Francisco, historic.
Democratic state Sen. Mark Leno of San Francisco, who sponsored the bill, said it is an important step toward first-class citizenship for the LGBTQ community. Denying LGBT people their rightful place in history gives our young people an inaccurate and incomplete view of the world around them, he said in a statement.
The law applies to classes from kindergarten through high school and will go into effect Jan. 1, 2012, though textbooks will not be reprinted to meet the requirement for several years, Leno said. Exactly how it is implemented will be up to individual school districts and classrooms.
© Copyright IBTimes 2023. All rights reserved.