California Marijuana Legalization 2015: Legal Pot Guidelines Announced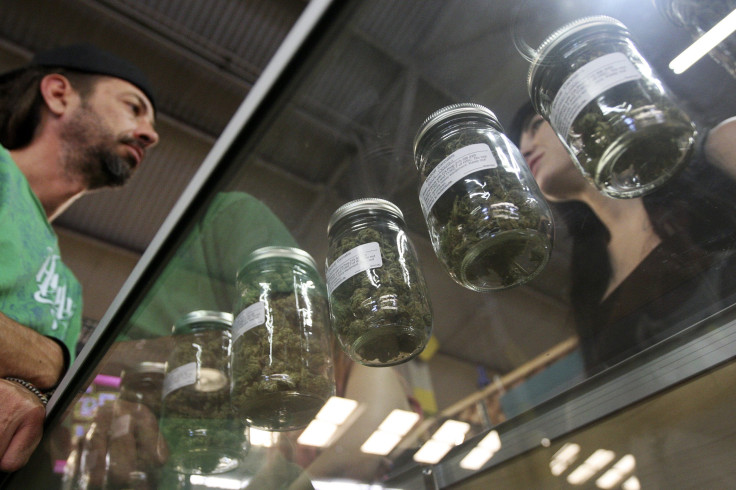 The lieutenant governor of California chaired a panel that on Wednesday released guidelines aimed at steering the debate surrounding marijuana legalization, reported the Los Angeles Times. The report from the group headed by Lt. Gov. Gavin Newsom laid out 58 suggestions and goals for general legalization, placing an emphasis on child safety, regulation and reducing illegal activity.
The wide-ranging report lists both broad, mission statements, such as "protecting California's youth," as well as practical recommendations concerning data collection and limiting advertising. Newsom told the Los Angeles Times in an interview the he hoped the suggestions would give legalization proponents guidance for the initiative expected on the November 2016 ballot. He also said he hoped the report would assist lawmakers and officials should marijuana legalization eventually pass.
The group -- called Blue Ribbon Commission on Marijuana Policy -- said it was neutral on the subject of legalization and did not require support or opposition to the idea. "The purpose of the Commission is to facilitate a comprehensive understanding of various policy questions related to the possibility of legalizing, taxing and regulating marijuana for adults in California," the panel's website states. "The Commission will also endeavor to identify the range of solutions that might be deployed to resolve those questions."
Newsom -- who is running for governor in 2018 -- has come out in support of legalization, but being a part of the report that issued legalization guidelines tempered his backing for complete legalization.
"I'm more cautious as a parent, more cautious as a policymaker," Newsom said, according to the LA Times. "We don't want this to be the next Gold Rush." The report calls for strict regulation on the marijuana market. It suggested creating standards for licensing and training as well as establishing a central entity that would oversee the legalization process.
Marijuana Legality by State | FindTheHome
"We're not arguing for a free market. We're arguing for a very regulated market that has real oversight, that is flexible," Newsom said, according to the LA Times. The report recommended that regulations should include identification requirements and age limits to enter stores as well as limits on what types of products could be sold. Taxes on marijuana should be used on education, public health programs and public safety, the panel suggested.
Four states -- Colorado, Washington, Oregon, Alaska -- and Washington, D.C. have fully legalized marijuana for both medicinal and recreational purposes. Fifty-two percent of Americans support legalization, while 42 percent oppose and 7 percent remained undecided, according to the latest General Social Survey. In California, 54 percent were in favor of legalization while 44 percent were against, according to a survey by the Public Policy Institute that was cited in the LA Times. Legalization initiatives may appear on the ballot for 12 states by 2016, with half of those states showing a majority in support of legal recreational marijuana, reported the Washington Post.
© Copyright IBTimes 2023. All rights reserved.