Cambodian Police Clash With Nike Workers, 23 Injured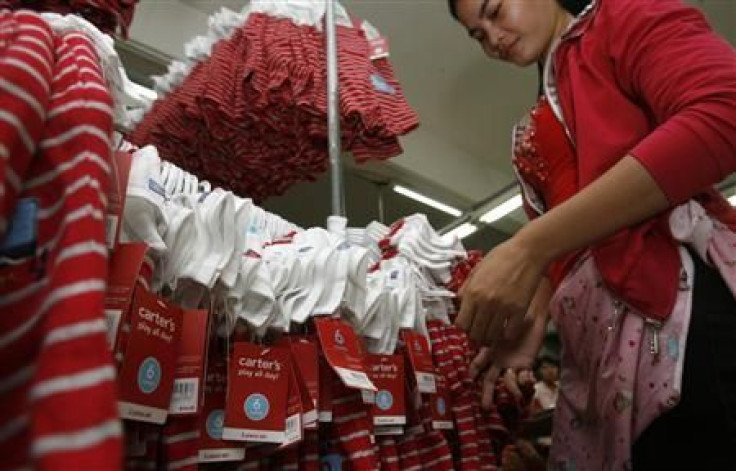 Cambodian police in riot gear violently suppressed a protest by workers at a factory manufacturing products for sportswear giant Nike, hurting at least 23 workers, news reports say, citing trade union representatives.
Police equipped with stun batons were deployed to remove about 3,000 workers -- majority of them women -- who had created a roadblock outside their factory in Kampong Speu province, west of the capital, Phnom Penh, Reuters reports.
Sun Vanny, president of the Free Trade Union at the factory owned by Sabrina (Cambodia) Garment Manufacturing, told Reuters a two-months-pregnant protester lost her child after police pushed her to the ground.
The workers began demonstrations and strikes on May 21, demanding $14 per month to cover transport, rent and health care costs in addition to their $74 minimum wage. The factory employs more than 5,000 people at the plant.
Nike issued a statement saying it was "concerned by the serious allegations" and is "immediately investigating the latest reports," Sky News reports.
"We have been in active discussions with this contract factory since last week, and we continue to closely monitor the situation," the statement said. "As outlined in Nike's Code of Conduct, Nike requires its contract manufacturers to respect their employees' rights to freedom of association."
Nike was one among several companies that came under fire in the mid-1990s for its business model partly based on sourcing products from manufacturing units in developing countries, which employed cheap labor and came to be popularly known as sweatshops.
Although Nike has been able to repair its tarnished image, a recent research report published by the Boston Review said, "Some [Nike supplier] factories appear to have been substantially or fully compliant with Nike's code of conduct," while "others have suffered from persistent problems with wages, work hours, and employee health and safety."
Monday's protest follows a ceiling collapse at a shoe factory in the same province on May 16, killing two workers and injuring at least another six people.
The concrete roof at the shoe factory, owned by a Taiwanese company Wing Star Shoes, which makes trainers for Japanese sports brand Asics, fell on laborers while they were working, raising concerns over industrial safety.
Although Cambodia's garment manufacturing industry enjoys better reputation with respect to labor rights compared to other garment-exporting countries in the region, a recent research by a human rights advocacy group based at the Stanford Law School suggested that wages and basic job security situation in Cambodia has been in decline.
Better Factories Cambodia, a monitoring program run by the International Labour Organization, or ILO, termed the ceiling collapse and another bridge collapse at Top World garment on May 20 "devastating and unprecedented" and called on factory owners to review factory buildings, the Phnom Penh Post reports.
Wu Minghour, manager of the Tai Yang and Camwell factories in Kandal's Angk Snuol district, told the newspaper that ILO and U.S. clothing giant Gap had come down to review factories following the incidents. "They asked us to put more paint on a wall. We've done that already," he said.
Cambodia is heavily dependent on its apparel-exporting industry, which contributed 75 percent of the country's total exports of $5.22 billion in 2011.
Rural women, whose remittances to their home areas have helped reduce poverty, form a majority of the industry's workforce.
© Copyright IBTimes 2023. All rights reserved.