Can The Budget Conference Committee Cut A Deal, Avert Another Government Shutdown?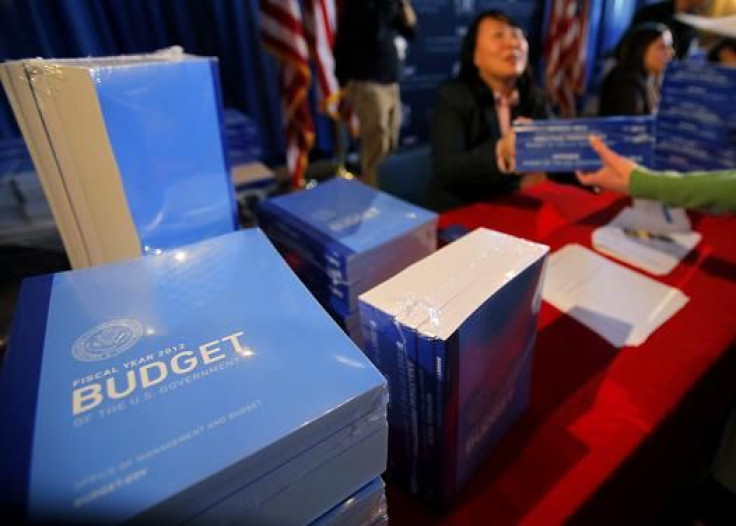 The U.S. budget conference committee is a month away from its self-assigned Dec. 13 deadline and still nowhere closer to a long-term deal. However, some experts say this isn't necessarily a sign the bipartisan group of lawmakers won't avert another possible government shutdown next year.
In fact, some experts aren't expecting another shutdown because they say a deal will likely be cut next month. It just won't be a 'grand bargain' -- a fact both Democrats and Republicans have already made clear. The outcome of the budget conference, says Professor Roy T. Meyers, of the University of Maryland, Baltimore County, will be a "small-ball deal."
"[It's] one that would simply set an appropriations level for the rest of this fiscal year and it would make some modifications to the sequestration level that would be in place Jan. 15," Meyers said during a telephone interview last week.
"In other words, spend more on discretionary appropriations than would be the case if sequestration were to go into effect, and to offset those deficit increases by some small savings elsewhere," he added. "But I don't believe anything else will happen. In fact, I don't know anybody who does."
Last month, Democrats and Republicans had the zeal to seal a deal after agreeing to conference their opposing budgets as part of a plan to end the recent government shutdown and avoid a U.S. default.
The budget conference is a way for the 29 lawmakers to bridge the gap between chambers' budgets, as well as for lawmaker to take a closer look at the main fiscal challenges facing the nation.
However, as the Thanksgiving holiday approaches, the two sides are said to be at a stalemate, as Democrats want to replace the across-the-board spending cuts known as the sequester with more-focused spending cuts and tax revenue. The sequester resulted from the Congress' failure to find a "grand bargain" on deficit and debt reduction. It projected to cut $1.2 trillion over the next decade and went into effect in March. The next round of sequester cuts in January will slash $109 billion from defense and non-defense programs, combined.
For the small deal, Republicans don't want the issue of closing tax loopholes to be included in the conference discussion. Th GOP feels such talk is best left to broader reform negotiations led by House Ways and Means Chairman Dave Camp, R-Mich., and Senate Finance Chairman Max Baucus, D-Mont. The GOP instead would like to focus on what they believe is driving up the debt - entitlement programs like Medicare and Social Security. Democrats seem open to talk about entitlement modification, but want some revenue in return. However, that demand for more revenue - which Republicans opppose - has stalled past negotiations.
"Compromise is never easy but, as we've seen these past few months, the alternative is far worse," Murray wrote in a recent op-ed in the Washington Post.
While much of the negotiation is taking place behind closed doors, the public's faith in Congress as an institution is waning. Its job approval rating now stands at 9 percent, according to the latest Gallup poll: that's the the lowest approval rating since Gallup starting asking the question. Researchers at the polling firm stated that, "The government shutdown in October clearly didn't help Congress' image, and it appears that the impact of that incident may linger."
Did Congress learn a lesson from the rock-bottom approval rating, after the ill-conceived shutdown? Perhaps. regarding another shutdown in January, Meyers said there is "zero possibility of that happening."
© Copyright IBTimes 2023. All rights reserved.