Can Huge Shale Oil Discovery Solve Australia's Energy Needs?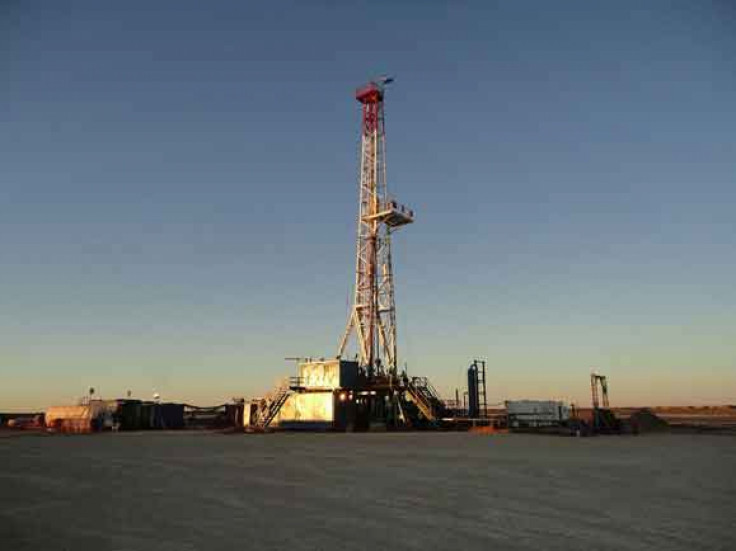 A property in South Australia may possess enough shale oil to make the country a self-sufficient energy producer and exporter, surveys commissioned by Brisbane-based Linc Energy indicate.
Citing independent reports based on drilling and seismic exploration data from independent consultants, Linc said the untapped Arckaringa Basin near the town of Coober Pedy could be sitting on the equivalent of anywhere between 3.5 billion and a stunning 233 billion barrels of oil.
Linc's managing director Peter Bond told Australian media that if the higher end of the estimate is accurate, it would be "several times bigger than all of the oil in Australia."
"If it comes in the way the reports are suggesting, it could well and truly bring Australia back to [oil] self-sufficiency," Bond said.
"If you look at the upper target, which is 103-233 billion barrels of oil, that's massive. The opportunity of turning this into the next shale boom is very real."
Bond added: "If the Arckaringa plays out the way we hope it will … it's one of the key prospective territories in the world at the moment. … We have a very good idea that this will be an oil-producing asset."
The Advertiser newspaper of Australia placed a value on the find up to $20 trillion.
Linc said it holds a 100 percent interest in licenses and applications covering 65,000 contiguous square kilometers in the basin and that it will soon secure a partner with expertise in shale oil projects to fund the development of the site.
The Wall Street Journal reported that Linc purchased the property four years for $100 million.
If successful, Australia could join the shale oil boom that the U.S. is already enjoying, due to advances in extraction that have lowered formerly prohibitive costs.
"Shale gas and shale oil will be a key part to securing Australia's energy security now and into the future," said South Australia Mineral Resources Development Minister Tom Koutsantonis.
"We have seen the hugely positive impact shale projects like Bakken and Eagle Ford have had on the U.S. economy. There is still a long way to go, but investment in unconventional liquid projects in South Australia will accelerate as more and more companies such as Linc Energy and [UK-based] Altona [Energy] prove up their resources."
Regarding the cost of developing the Arckaringa project, Bond told BusinessDay: "I don't want to put the cost of development on my balance sheet. Shale's very hot at the moment. We've already drilled a lot of this and [done seismic studies on] a lot of this. It's a very, very good prospect."
The Wall Street Journal noted that oil production in Australia has been falling in recent years – last year, the country produced 484,000 barrels a day, a 14.5 percent decline from the prior year -- the lowest level in 30 years, as conventional oilfields became depleted. Meanwhile oil consumption climbed by 5.7 percent.
A growing dependence on imported oil has raised concerns in Australia.
The Financial Times reported last November that Australia may soon replace Indonesia as the biggest importer of refined products in the Asia-Pacific region, as aging and expensive refineries close and demand soars.
Australia consumed about 1 million barrels of oil-refined products per day in 2011, the highest level ever recorded.
The Canberra government warned at the time that "domestic refiners will produce just over half the fuel consumed [in Australia]… The remainder will be imported."
As recently as 2000, when Australia boasted eight refineries, only 5 percent of the nation's fuel was imported. In that year, Australia's oil production peaked at 810,000 barrels per day.
Moreover, net oil imports have skyrocketed from 12,000 bpd in 2000 to 519,000 bpd in 2011, the highest figure ever.
Vlado Vivoda, a research fellow at the Griffith Asia Institute at Griffith University in Queensland, wrote of Australia's energy needs.
"Australia has only 3.9 billion barrels of proved oil reserves, or 0.2 percent of world total … Australia has only one decade of known oil resources at current production rates," he said.
He warned that Australia's growing import dependence also leaves it more vulnerable to potential disruptions to overseas crude oil and petroleum products supply chain.
Australia is the only member of the International Energy Agency that does not stockpile the equivalent of 90 days net imports of oil.
"Australia imports most of its refined petroleum products from Singapore, which depends on the Middle East for more than 80 percent of its supplies," Vivoda added.
"Political instability or conflict in the Middle East, or along oil supply chains such as the Strait of Hormuz, would have detrimental effects on Australia's energy security. This vulnerability is exacerbated by the state of Australia's refining sector and the looming closure of three refineries, coupled with increased restrictions on access for foreign vessels to Australia's coast."
On the whole, Vivoda concluded, Australia's growing dependency on imported oil "is an increasing economic and strategic vulnerability."
© Copyright IBTimes 2023. All rights reserved.