Can Saudi Arabia Kick Its Oil Addiction? [Video]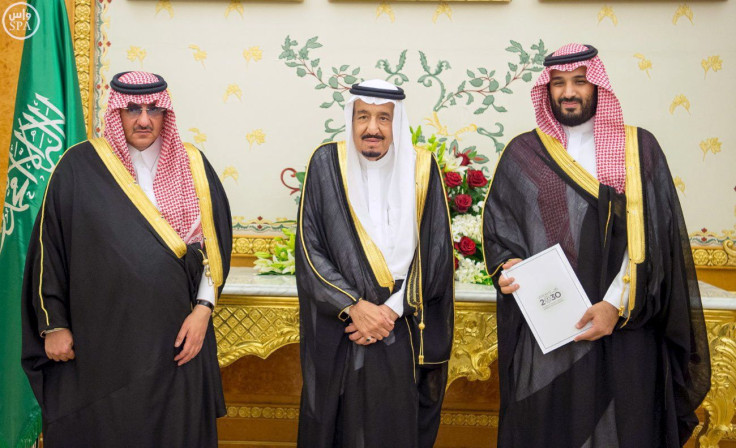 Saudi Arabia's Deputy Crown Prince Mohammed bin Salman unveils ambitious plans aimed at ending the kingdom's dependence on oil. But can they really transform themselves into a global investment power? Francis Maguire reports.
Video Transcription:
Saudi Arabia wants to end its addiction to the black stuff.
The country unveiling plans to more than quadruple non-oil revenues.
It also plans to beef up a national fund for making overseas investments.
Up to three trillion dollars set to go into that pot.
(SOUNDBITE) (English) FXPRO, HEAD OF RESEARCH, SIMON SMITH, SAYING:
"It requires them to find new sources of revenue because hydrocarbons are 90 plus percent of the revenues they receive. And it requires a huge change in the labour market from predominately public sector jobs for locals and overseas in the private sector, to having a proper, feasible private sector industry within there."
Some necessary funds could be raised by selling a stake in state oil firm Aramco.
It's thought to be the world's most valuable company, with a value estimated of more than two trillion dollars.
That's about four times the value of Apple.
But it may not appeal to investors:
(SOUNDBITE) (English) REUTERS BREAKINGVIEWS COLUMNIST, ANDY CRITCHLOW, SAYING:
"How revenue will be divided is very unclear. Of course the Saudi state still depends on the oil which Aramco produces. I doubt very much they're going to hand some of those profits over to private investors, even if they do IPO the company. What you may find is that it's not foreign investors that are allowed to buy these shares, but it's just opened up for local markets."
If Saudi Arabia's plan looks tough to implement, it's not without precedent.
In the 1980s Dubai got half its revenue from oil.
Now that's down to less than two percent.
But with Saudi visas almost impossible to get.
It's hard to imagine Riyadh can ever rival its neighbour as a tourist hotspot.
© Copyright Thomson Reuters 2023. All rights reserved.
FOLLOW MORE IBT NEWS ON THE BELOW CHANNELS