Can Singapore McDonald's 'Phone Off, Fun On' Initiative Encourage Family Bonding?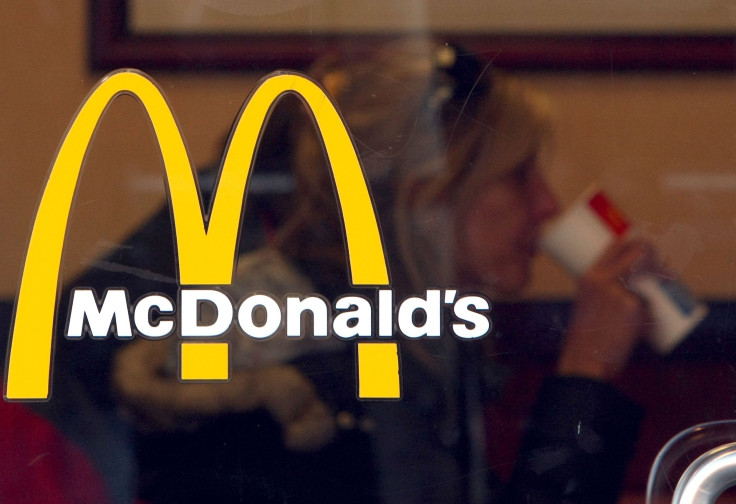 McDonald's has introduced mobile phone lockers and table service at one of its flagship Marine Cove outlets in in Singapore in order to help people to rediscover quality time with their families, the fast-food chain said Monday.
The new initiative — the first of its kind in Singapore — has been named "Phone off, Fun on" and it encourages customers to lock away their devices and "unlock hours of fantastic fun for your entire family." It encourages families to focus on their bonding by interacting face to face.
"As a popular restaurant destination for families, we have observed that the use of mobile devices during meal times may sometimes get in the way of family bonding," said Director of Brand Communications and Customer Care Linda Ming, Channel News Asia reported.
Whether or not people will actually use the lockers to keep their phones has been still up for debate. In an Instagram post, a user shared a photo of the nearly empty 100-locker station at the outlet in Singapore. "Will you ever see 1 phone in da box?" he wrote to caption the picture.
Another customer at the outlet posted a photo and said his family made a genuine attempt to lock their mobiles away in the lockers but "failed within five minutes."
A survey conducted by McDonald's last month consisting of 302 parents discovered that 98 per cent of the parents and 91 per cent of the kids have the habit to use their mobile devices whenever they are together, with over two-thirds of respondents in the survey using their smartphones when they had their meals.
However, among the parents who were surveyed, most of them said the use of mobile devices had decreased their face to face interactions with their loved ones and they would prefer it if they could be more disciplined in staying away from several digital distractions at least during their family time, McDonald's said, according to Channel News Asia.
The burger chain has also introduced table service at its Marine Cove outlet, which is led by "guest experience leaders," whose main responsibility is to engage with families, in order to allow parents to spend more time tending to their children and families.
Customers themselves can select the table service feature while placing their orders at the self-ordering kiosk, McDonald's said.
This is not the first time that the burger giant has tried something like this. It had earlier urged youths to keep away their phones in India in 2015, with an advertisement that portrayed people missing the real world moments because they were glued to their mobile devices or smartphone screens.
Customers were encouraged to tweet about their experience by sharing how long they went offline for and also what they did during that time, News.com.au reported.
McDonald's said there were no extra charges for customers who use the table service feature at the outlet and that it is open to everyone and not just limited to families or parents.
"We have introduced the service in our Marine Cove flagship restaurant as well as selected restaurants, and have received positive feedback especially from families so far," McDonald's told Channel News Asia.
The fast food giant also said it would be "actively gathering feedback" from the customers about the new initiative in order to decide whether to expand the features to other outlets of the chain.
McDonald's also mentioned the lockers would be secured with physical keys so that the customers do not forget tot ake back their phones while leaving. Staff members will be reminding them of their phones before they leave the outlet.
© Copyright IBTimes 2023. All rights reserved.