Can Wooden Skyscrapers Revive US Timber Industry? Washington, Oregon, USDA Betting They Can Fuel Demand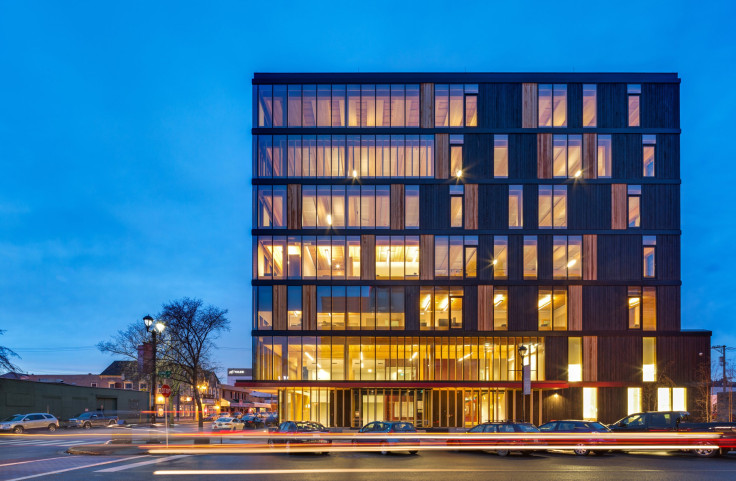 EATONVILLE, Wash. – Like a proud father, Gregory Ettl loves to show off the soaring trees in western Washington's Pack Forest. His camouflage truck rattles down dirt roads to a succession of forested patches, and he jumps out every 10 minutes or so to gesture at plots of trees planted roughly five, 15 and 35 years ago.
Ettl , who manages 4,300 acres of land at the foot of Mount Rainier as director of the Center for Sustainable Forestry at University of Washington, is demonstrating the rapid growth of these tracts, which are destined to someday be leveled by loggers. It's difficult to tell what makes Ettl more proud -- the stupendous growth of these impressive specimens, or the fact that their eventual removal is part of a "working forest" that earns money for his department and the university.
But despite this natural wealth, forestry in western Washington and throughout the country has long been hindered by narrowing profit margins and a shortage of loggers and mills capable of turning these trees into revenue-producing products.
At least Ettl doesn't have to worry about product consistency or quality, like managers in many industries. Steady rains practically guarantee that this region will produce millions of dollars of timber suitable for market. The dominant species in this area of southwest Washington is Douglas fir, which fits many buyers' definition of the perfect tree. The trees grow remarkably fast. Their wood is stiff, hard and dense. Their trunks are impossibly straight with very few branches, saving loggers the hassle of yanking them off.
"The really great thing about Douglas fir is it's genetically predisposed to make tall trees that produce high quality wood," Ettl says. "It's an awesome timber species."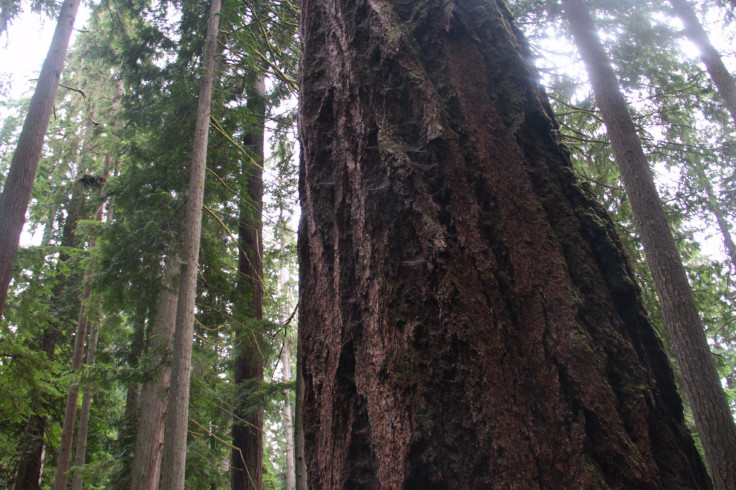 Fortunately for Ettl, an industry turnaround could be on the horizon. A growing number of architects and designers predict that very soon, Americans will see a new breed of wooden high-rise buildings take shape that could shore up the struggling forestry industry in states such as Washington. Though detractors see tall wooden buildings as idealistic and regressive -- dangerous, even -- major architectural firms and government agencies are widely touting them for their ability to generate jobs in rural areas and improve the sustainability of cities and towns.
Earlier this year, the leading global authority on construction policies took a major step by updating the International Building Code to permit tall wooden buildings to take root around the world. Advocates say it's only a matter of time before the U.S.' first wooden high-rise is erected. In fact, the U.S. Department of Agriculture will announce the champion of a nationwide design contest by the end of the year. The government will award the winner with $2 million to build a wooden building over 80 feet in height--the equivalent of about six stories.
Why all the hubbub over a building material that was so long ago replaced by steel and concrete? In one concept, a 42-story wooden residential building reduced the carbon footprint by 60 percent to 75 percent from a concrete building of the same size. At the USDA, tall wooden buildings have become just one part of Secretary of Agriculture Tom Vilsack's overall strategy to promote sustainable forestry management and reduce greenhouse gas emissions.
Despite this enthusiasm, the winning USDA idea will be far from shovel-ready. Wood proponents need to convince developers -- the ones who foot the bill for new construction -- of the merits of tall wooden buildings. The steel and concrete industries haven't made that task any easier. They have spoken out against the trend, warning that wooden high-rises are unsafe due to the risk of fires and make poor sense as a long-term investment.
"I look at some of these buildings and I don't want my daughter living on the fourth floor of one of these wood frame buildings that's 85 feet off the ground," Larry Williams, executive director of the Steel Framing Industry Association, says. "I just wouldn't feel safe about it."
Rich In Wood
The U.S. has some of the most highly productive forests in the world. They already generate $200 billion in wood product sales each year and employ a million Americans, according to the U.S. Environmental Protection Agency.
Here in the Evergreen State, it's easy to imagine how much more timber these forests might produce. Ettl says a tree can grow two to three times as quickly here as on the eastern side of the state thanks to a steady drizzle that soaks young stands in 40 inches to 60 inches of rain a year. That means loggers can harvest two to four times as much timber per acre and landowners can clear cut their trees every 30 years to 50 years instead of waiting 70 years to 100 years. He stops the pickup and gestures toward a cleared hillside in an otherwise dense forest where only a handful of trees remain -- this patch earned $835,000 in a 2007 sale.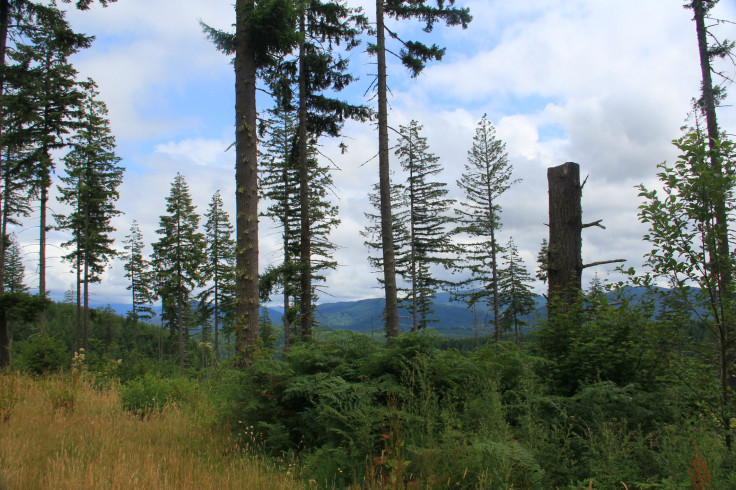 The daunting reality that landowners and managers such as Ettl face is that the price of timber in the U.S. has barely kept pace with inflation since the 1980s. Private landowners in Washington have ended up sending much of their timber to Korea, Japan and China where they can sell their highest- and lowest-grade wood at a higher price. However, the U.S. housing crisis combined with economic stagnation in Japan and China's slowdown have recently taken a toll on the timber industry, even in this state. Some American loggers also say a longstanding trade agreement struck with Canada, where the logging industry is heavily subsidized, has further caused domestic timber production to stutter.
Nationwide, less than 2 percent of U.S. trees were harvested each year for the past 50 years. The volume of timber produced in western Washington dropped by 43 percent between 1990 and 2002. Timber harvests in Washington and Oregon, the nation's two largest timber-producing states, have dropped since the 1980s among all landowners, as shown in these charts provided by the Pacific Northwest Research Station of the U.S. Forest Service.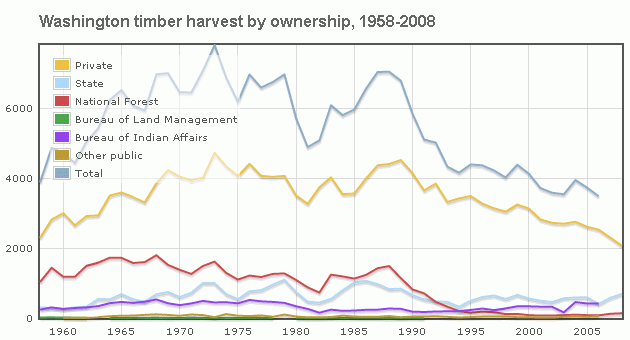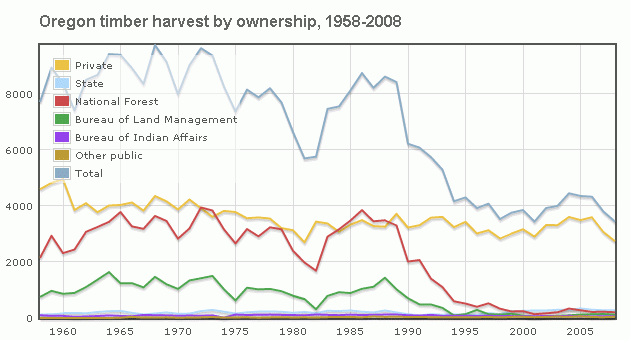 These conditions have piqued the interest of foresters and the federal government in the tall wooden building movement. Ettl and others think that if tall wooden buildings can create new demand for U.S. timber, this trend will raise prices and encourage landowners to remain in the business of forestry.
The invention of a new material called cross-laminated timber (CLT) was perhaps the most important catalyst to date for broader acceptance of building wooden high-rises. CLT is a composite, similar to plywood, that is manufactured by gluing together three to nine pieces of wood so that the grains in each line up in opposite directions, giving the board extra strength. Since it is made from small pieces of timber, landowers could sell their least desirable parts of a tree -- the tops or the branches, for example -- to a CLT mill, where these scraps would be converted into a high-value finished product.
"The advantage is we can use all kinds of wood and put it in different layers. We can use different species, too," Indroneil Ganguly, an expert in forestry products at University of Washington, says. "It actually creates a new market for wood because we're thinking of replacing some of the steel and concrete."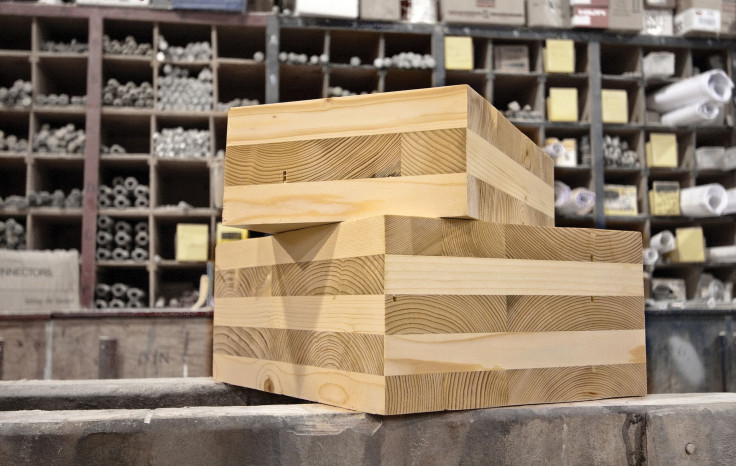 CLT was first developed in Austria in the 1990s and is already being used in new construction in Europe. One firm is on track to finish Treet, a 14-story luxury wooden apartment building in Bergen, Norway, by yearend. Another has pledged to complete a 24-story wooden hotel and apartment complex in Vienna next year, which will become the tallest wooden building in the world.
Proving a Concept
Advocates say CLT could easily be used in buildings as tall as 30 stories to 40 stories, structures that are normally made of steel and concrete. Seattle Business Magazine reports that 77 percent of buildings in the U.S. are fewer than 12 stories tall and could potentially incorporate CLT. Analysts estimate sales of the new material in the U.S. could eventually reach $4 billion.
But CLT is still a relative newcomer to an industry where it often takes years for innovative construction methods to catch on. There is only one plant that currently produces it in the U.S. Ettl thinks western Washington would be a prime location for a CLT plant because of the prevalence of Douglas fir, which is an ideal candidate because of its strength.
"Most of us in forestry related fields would love to see a CLT mill here," he says. "There just hasn't been the political will to move it forward here, yet."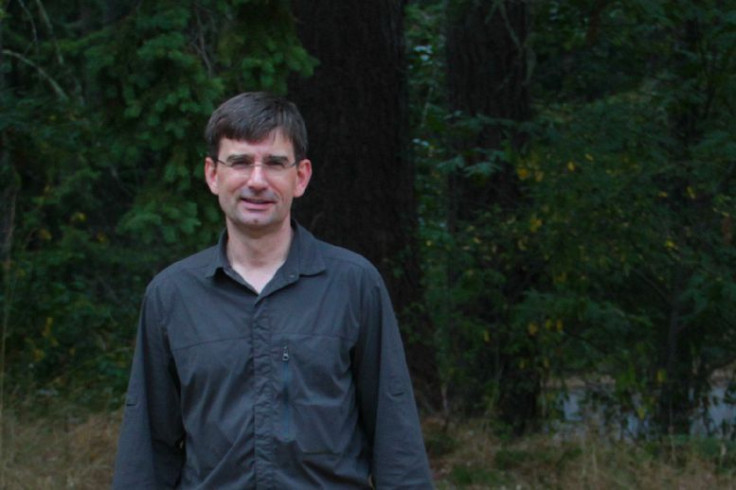 That will has begun to surface among politicians, architects and foresters in the surrounding area, though. Earlier this month, the U.S. Economic Development Administration announced a partnership with state leaders in Washington and Oregon to develop CLT manufacturing capabilities in both states. Right now, DR Johnson Lumber Co. and Oregon State University are building a prototype CLT manufacturing plant nearby in Oregon. The only existing U.S. CLT plant is in Columbia Falls, Montana. It is owned by Smartlam Technologies and started running last year with the help of a USDA grant. The operators hope to receive approval by the American Plywood Association for the plant's first products later this year. In 2012, Seattle updated its building code to permit CLT in new construction.
But American developers have been shy to take a chance on CLT until the material is more widely tested. In 2013, a group at at Skidmore, Owings and Merrill determined that a 42-story wooden building was feasible from a structural engineering and architectural point of view through their Timber Tower Research Project, but called for further testing for fire safety and structural integrity.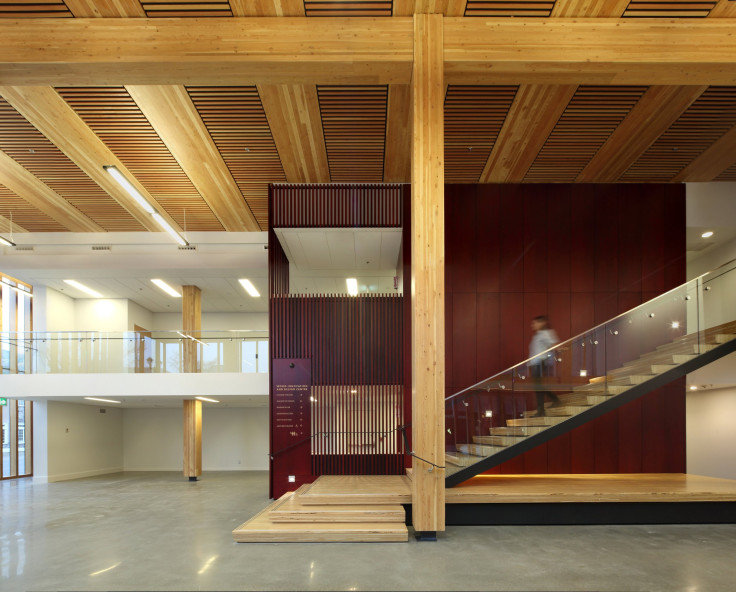 "At the end of the day, it only works if these buildings are equally safe to steel and concrete, which they can be and must be," says Michael Green, a Vancouver-based architect who authored a book on the feasibility of tall wooden buildings in 2012 and has been a vocal supporter of the idea ever since.
Benton Johnson, an architect at SOM, believes a hybrid approach in which builders install a steel frame with timber floors or walls might make the most sense for the nation's first tall wooden buildings. He points to the Bullitt Center in Seattle as one example of this method. However, Johnson is also confident that the age of wooden buildings has indeed arrived.
"You see a lot of different organizations that are coming to conclusions about sustainability and feasibility of this," he says. "When you have that sort of consensus forming, you start to think it really is the real deal."
This year, the International Code Council, an organization that sets global guidelines for construction materials, included a new chapter on CLT in its reference manual and permitted its use in buildings up to seven stories high. The publishers of the national manual for wood construction took similar steps and the Council on Tall Buildings and Urban Habitat, a leading authority on skyscrapers, is hosting a working group on tall wooden buildings.
"Three years ago, I'd say there was huge skepticism," Green says. "Today, I'd say there's huge optimism and a feeling by many that if they don't get in line, they'll be left behind."
Pushback From Traditional Builders
One sign that Green is correct is that the concrete and steel industries are worried. In April, representatives of the cement industry lobbied the International Code Council to oppose the use of CLT in tall wooden buildings, citing fire safety concerns.
"We've got a great product," Williams of the Steel Framing Industry Association says. "For us, it's been a good reminder that we have to tell people that we have a good product and that it's superior to something like wood in so many ways."
Opponents vehemently argue that the propensity of wood to burn is a glaring problem, and renders tall wooden buildings unsafe.
"Now in some provinces in Canada, you can build a six-story wood frame building and do it within the building codes," Williams says. "I think it's rather ironic that the first six-story timber frame building that was permitted under the new building code burned to the ground."
Indeed, it did. And in another ancedote popular with skeptics, a test facility once burned to the ground the night after a fire test was conducted on a similar structure in the U.K.
Carl Baldassarra is a fire protection engineer with an Illinois-based firm called Wiss, Janney Elstner Associates Inc. and has worked alongside architects to evaluate the fire risk for tall wooden buildings. He says that CLT inevitably increases the fire load for a building but believes that risk can be effectively controlled.

"Overall I think the fire safety challenges can be dealt with," he says. "Some people are dead set against this based on the concept. I'm a fire protection engineer and these are the kinds of things that get me excited about the challenges."
His team has found ways to electronically monitor sprinkler valves and the building's water supply to ensure that the sprinkler system works properly at all times. They have also explored making boards and beams extra-thick so that they burn more slowly in a fire, or coating them in the fire-resistant mineral called gypsum. Still, Baldassarra says there are other issues that must be addressed.
"There's still a concern about the ultimate stability of the building in a major fire," he says. "If you have a very tall building, you have more people at risk and more property at risk and possible damage to adjacent buildings."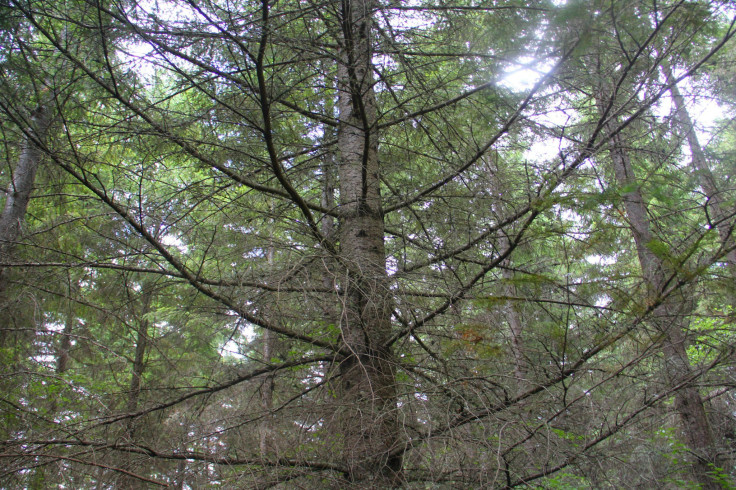 Despite the challenges, supporters of tall wooden buildings say the idea is only just beginning to pick up steam. They counter the concerns of steel and concrete manufacturers by saying the advantages of wood are just as clear from a construction standpoint. CLT is expected to be comparable in price to both steel and concrete, and can be installed faster. It's much lighter and can reduce the weight of a building by 60 to 70 percent, which may be helpful in seismic zones such as Seattle because a wooden building can more easily absorb the impact of sudden shifts. Some architects are also heartened by the opportunity to incorporate its warmth and natural feel into their designs.
Now that the idea has cleared the first set of major hurdles at architectural firms, governments and in the world's leading building council, advocates aren't likely to be dissuaded by any of the remaining obstacles. Green, who has been speaking about this idea for at least the past five years, says patience is key.
"When steel construction and concrete came about and we moved from wrought iron to steel, it took us a couple decades to streamline it before we built the Empire State Building," he says. "Wood is going through that same process."
© Copyright IBTimes 2023. All rights reserved.
FOLLOW MORE IBT NEWS ON THE BELOW CHANNELS