How Wood High-Rises Could Save the Planet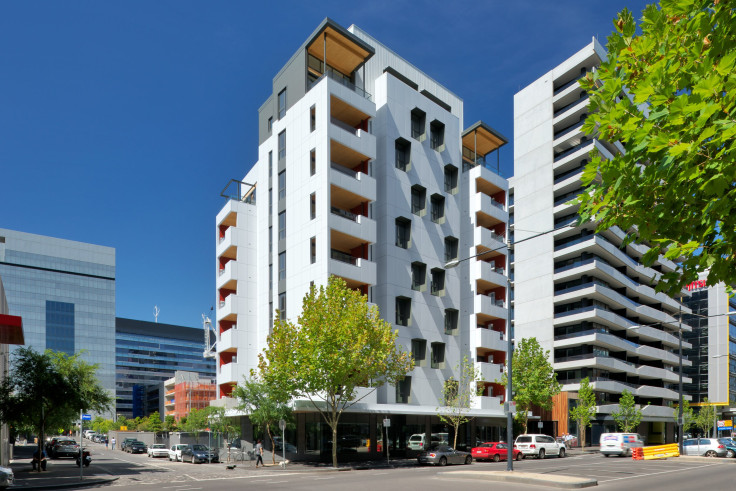 From England and Sweden to Canada and Australia, a new breed of high-rises has started to pop up on skylines and win praise from architects, developers and environmentalists in the era of climate change.
There's the iconic nine-story Murray Grove in London, built in 2009; the upscale Forté apartment complex built in 2012 in Melbourne's revitalized Docklands precinct; a recently completed 95-foot design center tower in Prince George, British Columbia; and a dozen or so others in this emerging genre. And plans are in development for a 30-story residential and commercial tower in Vancouver and a 34-story skyscraper in Stockholm.
They're all made of an advanced building material that's a natural for the age of sustainability and is catching on with governments and developers seeking an alternative to steel-and-concrete buildings, which contribute up to one-third of the world's greenhouse gases: wood.
"I absolutely believe that there is interest from the top down to do these kinds of buildings," says Benton Johnson, a structural engineer at the renowned U.S. architectural firm Skidmore Owings & Merrill (SOM), whose much-cited "Timber Tower Research Project" report makes the case for moving toward using so-called heavy timber in structures up to 40 stories tall.
"The U.S. government is putting a light behind this idea," Johnson says, referring to the U.S. Department of Agriculture's announcement last month in support of wooden high-rises as a "climate-change-mitigation tool."
The USDA is investing $1 million to coach architects and engineers about the benefits -- faster construction time and cheaper manufacturing costs, besides the softer environmental impact -- of building with wood, through a partnership with the nonprofit WoodWorks. The agency is also bankrolling a design competition that challenges teams to create plans for sustainable wood buildings. The idea is to encourage rural domestic manufacturers of wood to explore newer materials like cross-laminated timber (CLT) -- a kind of beefed-up timber product that's been described as "plywood on steroids" -- to create jobs and help save the planet.
CLT (made from multiple layers of wood glued together at 90-degree angles to form super-strong panels) and other advanced wood products, as well as heavy-timber building techniques, have been around for several years but confined to a relatively small corner of the building market, used for a handful of wooden high-rises in Europe, Canada and Australia. The results are stylish and modern, with customized exteriors ranging from wood to recycled metal.
While existing timber buildings have topped out at around 10 stories, advocates predict they'll rise as high as 20, 30 and even 40 stories. Vancouver, B.C.-based architect Michael Green, one of the foremost experts on wood buildings, has plans for a 30-story mixed-use residential and commercial wooden high-rise, and Sweden has green-lighted a 34-story wooden residential tower in Stockholm. Skidmore Owings & Merrill's report lays out blueprints for a 42-story building that uses a concrete core to support a soaring timber frame. The result, they determined, would be a structure whose carbon footprint is 60 percent to 75 percent smaller than if the building were made entirely of concrete and steel.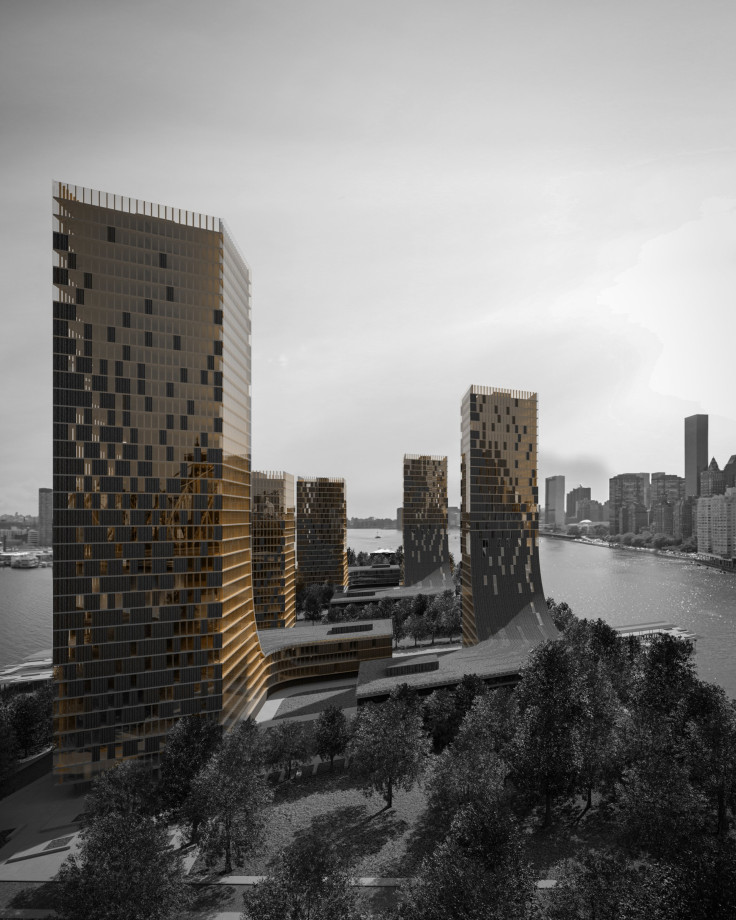 With the U.S. government's recent encouragement and stated aim to "catch up" to the early adopters, some U.S. manufacturers are making the jump into contemporary wood materials. Idaho Forest Group announced in late March it will be the first U.S. supplier to offer CLT. And groups in other leading timber-producing states are, not surprisingly, all for it. In Washington state, for example, local officials have been working with environmental groups, the private sector and educational institutions from the region to increase use of CLT and other engineered wood options.
The U.S. is the world's largest producer and consumer of lumber, with the domestic lumber economy employing roughly half a million workers. Manufacturing CLT could put the U.S. at the forefront of the green building market, with potentially huge opportunities stateside as well as overseas.
Indeed, the United Nations estimates that the world's urban population will increase by 84 percent by 2050. That's nearly 3 billion more people moving into cities in the next 35 years. Accommodating 3 billion more people worldwide needs to be done sustainably -- and that means denser, rather than larger, cities, ideally made of sustainable materials.
"[Wood structures] are a lot less energy- and carbon-intensive," says Ilana Judah, a Director of Sustainability at FXFOWLE Architects. "If you have a wood structure that's in place for a hundred years, until that wood is disposed of, you're sequestering that carbon."
Trees are carbon sinks; they are grown by the power of the sun and store half of their weight in carbon dioxide (CO2). Architecturally, using wood supplied by sustainable forestry is like putting carbon in a giant safe and throwing away the key. Vancouver architect Green noted during a 2013 TED conference that every one cubic meter of wood stores one ton of CO2.
Despite the environmental upside, there are major obstacles to getting CLT out of the design room and into more cityscapes. Foremost among them are deeply embedded mind-sets about building materials.
For the greater part of the past two centuries, concrete, steel and masonry have been the basic ingredients from which cities are made. Modern urban environments were poured, not hammered, into place, one steel-reinforced concrete floor at a time. This became the norm after a series of horrific urban fires in the mid- and late-19th century that demoted wood as a primary building material in dense urban settings.
And that's the more primal concern: fire.
In large-scale development, wood is often eyed with the same trepidation as someone lighting a cigarette at a gas station. But proponents of wooden structures say such fears stem from a lack of understanding of advanced heavy-timber products. Heavy-timber framed buildings are composed of larger beams inherently designed to resist fire; instead of burning, the beams slowly char. According to fire experts, the charring layer provides protection for the solid timber underneath it. In the case of a fire, surface charring significantly slows down any internal temperature increase.
"These are very dense slabs of wood ... They take about six hours to burn," says Len Garis, fire chief in Surrey, B.C., who was involved in changing the local fire code in 2012 to accommodate taller wood structures. "We've done multiple studies, applying great rigor to our research, and found nearly identical [fire] results [between concrete and wood buildings]," as long as they're properly sprinklered with working smoke alarms. "We should have confidence and embrace this kind of construction because of the benefits they represent for North America" in terms of jobs and the environment, he asserts.
Robert Gerard, an engineer at San Francisco-based design firm Arup and an expert on fire safety in timber structures, is similarly convinced that wood structures can safely go higher. In a report for the Fire Protection Research Foundation, Gerard and his fellow researchers detail the durability and safety of heavy timber framing. It's only a matter of time, he predicts, before building codes catch up to technology. In fact, the 2015 edition of the International Building Code will include provisions for CLT based on its safety having been demonstrated through rigorous fire testing.
"We are seeing legislation moving in the direction of allowing CLT for the sorts of applications that would enable the types of buildings they're most practical for," Gerard adds.
Once a client hears these kinds of credible answers to their most common objections, "then you get a lot of excitement," says SOM's Johnson. Especially with regard to cost savings. CLT structures are largely prefabricated and the panels assembled off site. They can then be stacked into place like a giant Jenga game tower. Their efficiencies mean construction is completed in a fraction of the time and with a smaller crew.
Forté, all wood except for the recycled-metal-panel facade, took about nine and a half months to complete. Once the concrete base was formed, the CLT structure was built in 38 working days with a team of six construction workers. According to Daryl Patterson, the head of Forté's development team, a similar building made of concrete would have taken 16 to 18 weeks to complete and required a crew of 30 workers.
Ted Kesik, a professor of building science at the John H. Daniels Faculty of Architecture, Landscape and Design at the University of Toronto, described a CLT structure as a kind of "IKEA building." Knock in some nails, tighten a few nuts and bolts and -- voilà! -- you've got an apartment complex with a do-it-yourself component to it.
But opponents worry about where all this wood will come from, if the technology takes off. Won't cutting down trees to make CLT put forests at risk? Advocates say that sustainable forestry is the key. CLT can be made from trees that are very young, harvested from tree farms, so there's no need to cut down mature forests to get the wood.
FXFOWLE's Judah generally agrees but notes the need to weigh the costs and benefits of tree farming, particularly when it comes to how much land would be needed. She'd like to see an analysis of the resources available in terms of forestry, looking at the growing cycle for trees and the structural capacity of the types of wood used. "[These] things should be happening hand in hand to make sure that we're not overzealous in the resource-extraction side of things."
Kris Spickler, a heavy-timber specialist for Structurlam Products in Canada, noted another potential source for CLT manufacturers in a February article for Building Design and Construction: forests killed by mountain pine beetles, a species native to North America. Under normal conditions, these insects are seen as vital players in the life cycle of forests. They help speed up the development of younger trees by weeding out older, weakened ones.
But unusually hot summers and mild winters can cause their populations to explode. In recent decades, mountain pine beetles have destroyed wide areas of pine forests in Canada and the U.S. In Colorado alone, 264,000 acres of trees were infested with mountain pine beetles in 2013.
Instead of letting these trees simply fall to the forest floor where they would decay, releasing their stored CO2 into the atmosphere, they can be used to make CLT.
So what will it take for wood to become the future of urban architecture?
SOM's Johnson says it's a kind of "chicken-and-egg" situation.
"People need to see demand before they're able to invest in the manufacturing capabilities … and developers need to see cost-effective products before they take on individual risk," he said. "That kind of situation is a perfect realm for government to step in and subsidize things."
FOR FREE to continue reading
✔️ Unlock the full content of International Business Times UK for free
offer available for a limited time only
✔️ Easily manage your Newsletters subscriptions and save your favourite articles
✔️ No payment method required
Already have an account? Log in
© Copyright IBTimes 2023. All rights reserved.