Can You Still Get COVID-19 After Receiving Coronavirus Vaccine? Doctors Say 'Yes'
KEY POINTS
Health experts said people can contract COVID-19 after getting vaccinated but this is a rare occurrence
The cases of people getting the virus after receiving their shots make up less than 1% of the total number
One expert said, "No vaccine is 100% effective and no vaccine ever will be"
Receiving the coronavirus vaccine doesn't mean an individual will never contract COVID-19 as no vaccine is "100% effective," according to health experts.
There have been more reports of people being diagnosed with COVID-19 even after receiving their shots as the vaccines approved for emergency use continue to roll out across the country. With estimated efficacy rates of 94.5% (Moderna) and 95% (Pfizer), the shots currently available still leave room for the possibility of an individual contracting the virus.
This, however, is rare, according to medical professionals. The cases of people getting the virus after receiving their shots make up less than 1% of the total number.
Dr. Daniel Salmon, a professor at Johns Hopkins Bloomberg School of Public Health, said that "no vaccine is 100% effective and no vaccine ever will be," 9 News reported.
But he explained that receiving the vaccine means "you see that your risk was much much much, much much lower than if you weren't vaccinated."
In December, Dr. Leana Wen, an emergency physician and visiting professor at George Washington University Milken Institute School of Public Health, also discussed the importance of sticking to pandemic safety protocols even after getting one's shots.
She told CNN that the Pfizer vaccine is "very effective at preventing symptomatic illness and severe disease," which means recipients are no longer likely to get so severely ill that they develop COVID-19 symptoms or end up hospitalized.
Wen, however, said that studies have not shown whether or not the vaccine can prevent a person from carrying the virus or spreading it to other people.
"It's possible that someone could get the vaccine but could still be an asymptomatic carrier. They may not show symptoms, but they have the virus in their nasal passageway so that if they're speaking, breathing, sneezing and so on, they can still transmit it to others," she said.
As for when it would be safe to stop wearing masks and practicing social distancing, Wen said "about 70% of Americans must be vaccinated before we get to herd immunity through vaccination." This equals about 230 million Americans.
Dr. Bill Smith, one of the research heads of the COVID-19 vaccine trials, also noted that individuals who get COVID-19 after vaccination showing minimal to no symptoms means that following safety protocols is still important, WBIR reported.
"This fact that you can be vaccinated and still get COVID, but with minimal symptoms or no symptoms, is one of the reasons that all the public health authorities are saying, keep wearing your mask, keep social distancing," Smith said.
One such case made headlines last month. Four people in Oregon tested positive for the coronavirus after receiving both doses of the COVID-19 vaccine, and their symptoms ranged from "asymptomatic to mild," according to health officials.
The Oregon Health Authority has since reported that around 280,000 people in the state have been vaccinated.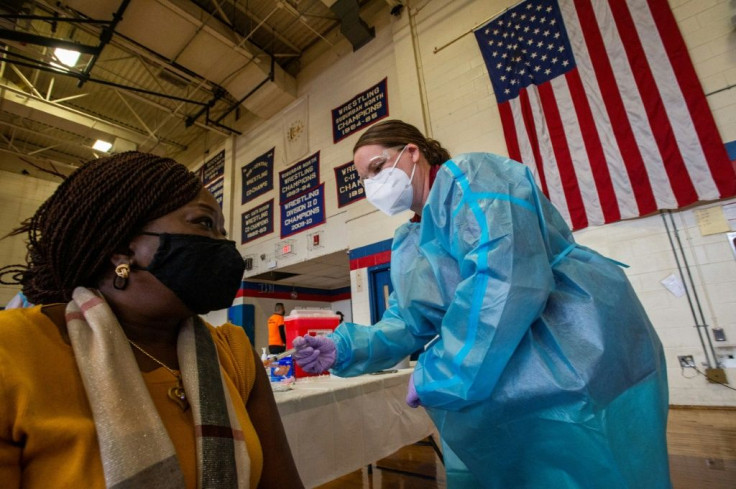 © Copyright IBTimes 2023. All rights reserved.