Canada Elections 2015 Results: How And When To Find Out Which Candidates Won, Lost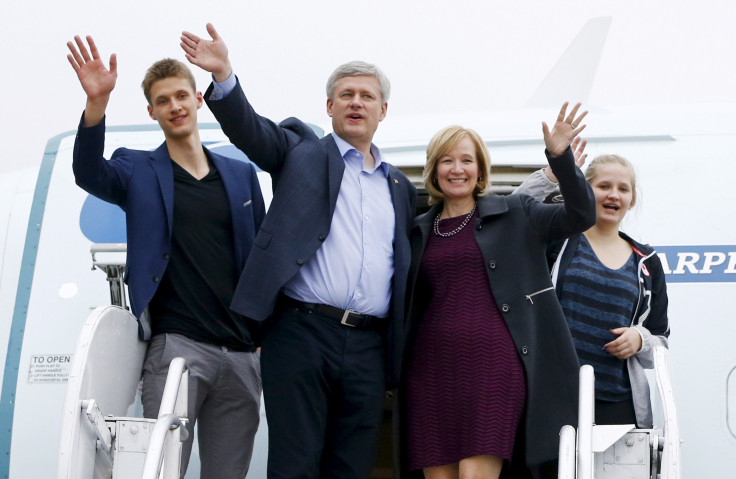 Canadians will be heading to the polls all day Monday to elect a new government. With a tight race between incumbent Prime Minister Stephen Harper of the Conservative Party of Canada and Liberal Party leader Justin Trudeau, the decision is likely to come down to the wire.
Recent opinion polls show that many voters have not yet made up their minds, which means that the left-leaning New Democratic Party -- which is the current official opposition and had held front-runner status -- could also be an important factor in this election. Harper is running for a fourth term, but Trudeau, who is the son of the late Canadian Prime Minister Pierre Elliott Trudeau, is now considered the favorite. Tom Mulcair is the NDP leader.
Preliminary election results will start coming in around 7 p.m. EDT (which is 8 p.m. in Canada's maritime provionces) and will be updated live on Elections Canada, the website of the nonpartisan agency responsible for conducting federal elections and referendums. There you can find results for the whole country and results broken down by different areas such as electoral districts, called ridings in Canada, provinces, territories and party leaders.
Polls are open for 12 hours on voting day, but voting times are staggered across six time zones in Canada, so check the Elections Canada site for information about when and where to vote. The earliest polls opened in Newfoundland at 9 a.m. local time (7:30 a.m. EDT).
This election also features different ridings from the last election in 2011. Some ridings have been redrawn and there are 30 new ones up for grabs. While you can look up your riding on the Elections Canada registration website, the Globe and Mail of Toronto last month also published a visualization with explanations of the changes.
With a very close election likely, Canadians are expecting high voter turnout. There was already a 71 percent increase over 2011 in turnout for advance polls last weekend, and Elections Canada has told ridings that they can add additional elections staff or start counting votes before the polls close.
Canada Overview | FindTheData
© Copyright IBTimes 2023. All rights reserved.