Canada Fire Rages For Seventh Day, Evacuees Set For Long Wait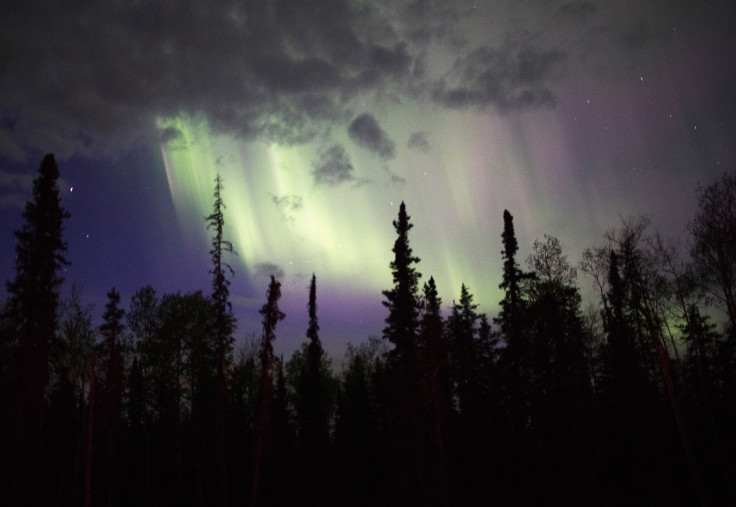 A wildfire ripping through Canada's oil sands region was set to grow rapidly on Sunday but move further away from heavily populated areas, a fire official said.
The fire, which started at 6 p.m. eastern time (2200 GMT) last Sunday near the town of Fort McMurray in northeast Alberta, spread so quickly that the town's 88,000 inhabitants barely had time to leave. Large parts of the town have been incinerated.
The front of the fire was moving southeast, away from Fort McMurray toward the neighboring province of Saskatchewan, said wildfire information officer Travis Fairweather, but was not expected to reach the border on Sunday. While there were some communities near the fire, they were not in its path, he said.
Winds of up to 60 kph (37 mph) were fanning the flames, but there was a chance of rain and cooler temperatures later in the day. "Both of those things will help us greatly," he said.
Through Friday and Saturday, police escorted thousands of evacuees who had been forced to flee north from Fort McMurray back through the burning town, to allow them to head south to Alberta's major cities. By Sunday morning, a Royal Canadian Mounted Police spokesman said that process was complete.
Officials have said that, even though the fire has largely pushed through Fort McMurray, the town is still too dangerous to enter.
Thousands of evacuees are camped out in nearby towns but stand little chance of returning soon, even if their homes are intact. The city's gas has been turned off, its power grid is damaged, and the water is undrinkable.
Provincial officials said displaced people would be better off driving to cities such as Calgary, 655 km (410 miles) to the south, where health and social services were better.
After the scare of her life escaping the fire on Tuesday, housekeeping supervisor Susie Demelo got some welcome news on Saturday. New satellite images showed the house she rents in Fort McMurray was still standing.
Demelo and her partner had no insurance on their belongings.
"I'm very blessed and grateful," she said. "And nobody has died in the fire."
Some residents were complaining about the lack of news from the town, fire chief Darby Allen said in a video posted online late on Saturday.
"We know from all the calls that you're getting frustrated because you don't have any information on your homes. We're really working hard on that, it's a complicated process," he said.
The inferno looks set to become the costliest natural disaster in Canada's history. One analyst estimated insurance losses could exceed C$9 billion ($7 billion).
Fort McMurray is the center of Canada's oil sands region. About half of the crude output from the sands, or 1 million barrels per day, had been taken offline as of Friday, according to a Reuters estimate.
An Alberta government statement issued on Saturday night said the fire had consumed 200,000 hectares (500,000 acres) — an area the size of Mexico City — and would continue to grow.
More than 500 firefighters were in and around Fort McMurray, along with 15 helicopters, 14 air tankers and 88 other pieces of equipment, officials said.
The strain was so intense that fire crews would be rotated more quickly than usual, Morrison said. One exhausted fireman told CBC television that members of his team were working up to 40 hours at a stretch without sleep.
© Copyright Thomson Reuters 2023. All rights reserved.