Canada, Mexico Threaten Retaliatory Measures Against Several American Products Over US Meat Labeling Rules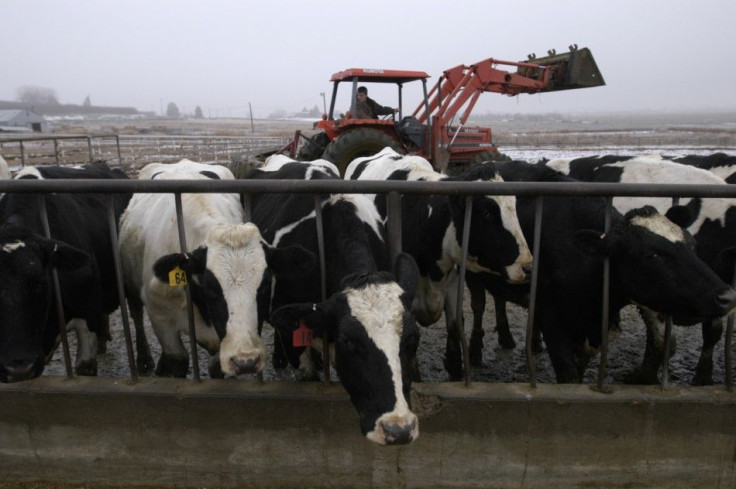 Canada warned on Friday that it may target with punitive taxes a wide range of American food products, including meat, dairy, pasta, fruits and vegetables, chocolate and maple syrup, if the U.S. does not change a meat-labeling policy that Canadian beef and pork industries say is costing them more than $1 billion annually.
Ottawa's warning coincided with Mexico's announcement on Friday that it was considering suspending preferential trade tariffs with the U.S. for a range of products, over the U.S. Country-of-Origin Labeling, or COOL, rules for meat.
Identifying the nations where cattle, hogs and some fresh produce originated was made mandatory under the 2009 U.S. legislation, which was introduced in response to the discovery of mad cow disease in a Canadian-bred animal in 2003.
The provision led many U.S. food processors to stop buying Canadian and Mexican livestock, costing the farmers and ranchers in these countries millions of dollars.
Canada and Mexico have filed complaints with the World Trade Organization, or WTO, that the U.S. meat-labeling rules discriminated against imported livestock. The two countries have joined hands in addressing concerns about U.S. meat labeling rules.
The trade body gave the U.S. a May 23 deadline to comply with WTO rules, but the U.S. Department of Agriculture tightened its meat-labeling provisions, escalating the rift with Canada and Mexico.
Under the revised provision, instead of merely specifying the country of origin, meat products must carry labels such as "Born, Raised and Slaughtered in the United States" for the U.S. livestock. Foreign meat should carry labels such as, "Born in Mexico, Raised and Slaughtered in the United States," Reuters reported.
Commingling of meat from different countries is not allowed, the report said.
Mexico's Economy Ministry said on Friday it was considering suspending preferential tariffs for American products including fruit and vegetables, juice, meat, dairy products, machinery, furniture, household goods, among others, Reuters reported.
Canadian Agriculture Minister Gerry Ritz said "free and unfettered trade is a two-way street," but retaliatory tariffs was not Canada's preferred course of action, because it will "affect our producers and consumers on both sides of the border."
"Despite consistent rulings by the World Trade Organization, the U.S. government continues its unfair trade practices, which are severely damaging to Canadian industry and jobs," Ritz and Canada's International Trade Minister Ed Fast said in a statement on Friday. "Our government is extremely disappointed that the United States continues to uphold this protectionist policy, which the WTO has ruled to be unfair, and we call on the United States to abide by the WTO ruling."
© Copyright IBTimes 2023. All rights reserved.