Cancer Is More Common Than Marriage Or Having A First Baby In The UK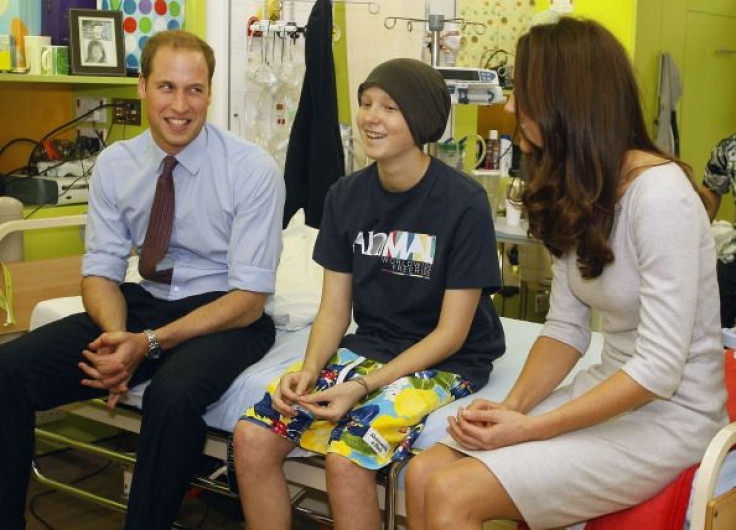 British research showed the risk of getting cancer is now higher than getting married or giving birth to a first baby, according to The Telegraph Monday.
There were 361,216 cancer diagnoses in 2014 in the United Kingdom, a significantly larger amount than the 289,841 marriages recorded. The study provided the most recent available data, according to Macmillan Cancer Support. The data provided is made up of statistics ranging from treatable and untreatable forms of cancer.
Read: Breast Cancer And Humor: Inspirational Survivors Who Laughed Through Their Fight Against Disease
"But as more and more people are being diagnosed with cancer, it's important that we are all better informed about what to expect if we do one day receive this shocking news," Lynda Thomas, chief executive of Macmillan Center Support, said. "Cancer is almost always life-changing, but it isn't always life-ending. Living with cancer is still life — you're still a dad, a sister, a grandparent, a friend."
Data from 2015 showed that 271,050 babies were born to new mothers in England and Wales, while 319,011 new cases of cancer were diagnosed.
A 2012 study by the World Cancer Research Fund International listed the U.K. as having the 23rd highest rate of cancer cases in the world. The study reported that the U.K. had 276.9 cases per 100,000, taking into consideration the age-standardized rate.
According to a 2015 study published by Concord-2, those diagnosed with cancer in the U.K. have a lower chance of surviving cancer than those diagnosed with cancer in other European countries — with survival rates being as much as 10 years behind those countries. The data compiled includes cancer survival rates from 1995-2009 and an examination of 25,676,887 patients from 279-population based registries in 67 countries.
"The survival statistics are measures of the overall effectiveness of health systems — not whether doctors for example are good or bad," Dr. Michael Coleman, said to BBC in 2015.
Read: Future Cancer Treatment Could Stop Disease From Spreading
According to Cancer Research U.K., the charity which funded a study published in British Journal of Cancer, improvements in cancer were still developing at that point.
"Not only is England struggling to excel on an international level — there is also too much variation across the country in the speed with which patients are diagnosed and whether they can get the treatments they need," Sara Hiom, from Cancer Research U.K., said.
Despite these studies, Cancer Research U.K. reported on their website that cancer survival in the U.K. has doubled in the last 40 years, with 50 percent of people diagnosed with cancer surviving for 10 or more years, according to 2010-2011 data compiled from England and Wales.
© Copyright IBTimes 2023. All rights reserved.