Captured Ukrainians To Be Paraded In Cages During Trial, Could Result In Public Execution: Report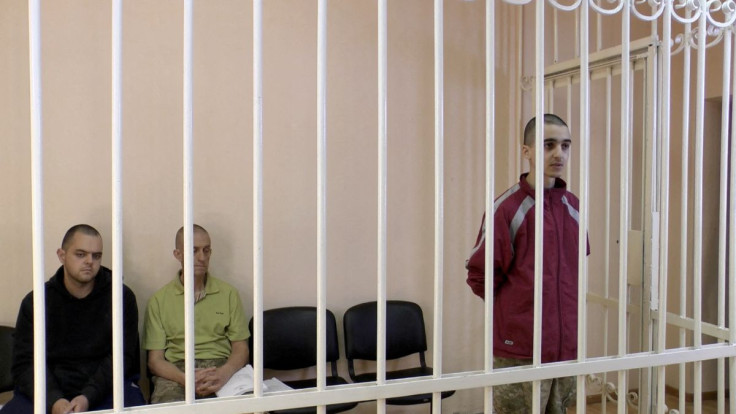 KEY POINTS
A "show trial" for Ukrainian prisoners may happen in the occupied city of Mariupol as soon as Aug. 24, Ukraine's independence day
Makeshift holding cages have been built in the city's Philharmonic hall, which may be used to publicly parade the captured fighters
The open trial and cages may heighten the risk of public executions
Russian occupiers in the captured Ukrainian city of Mariupol are building cages that may be used to parade Ukrainian prisoners during public trials, according to reports.
A "show trial" for captured Ukrainian fighters who defended the city's Azovstal iron and steel works could happen as soon as Aug. 24, Ukraine's independence day, The Telegraph reported.
Denis Pushilin, the head of the Donetsk People's Republic (DPR), a Russian-backed separatist state, confirmed that the proceedings would happen before the end of summer, according to the outlet.
Ukrainian troops, hundreds wounded and injured, surrendered after pushing back Russian forces from the Azovstal plant for months. Russia reportedly ended up detaining more than 2,500 fighters.
The trials would give the Russians an appearance of a victory following months of failures in Ukraine's besieged Donbas region, of which the DPR is a part.
"Russia has no success in the battlefield, so it wants to show the 'victory' over the prisoners of war," Vadym Boichenko, the mayor of Mariupol, was quoted as saying by the outlet.
Makeshift holding cages have already been built in Mariupol's Philharmonic hall, footage already being shared by Russian propaganda channels showed.
Captured Ukrainian fighters reportedly face being paraded in these public prison cages.
These cages and the open trial heighten the risk of public executions, which Russian forces are said to be planning in order to shatter Ukrainian morale, according to The Telegraph.
Mykhailo Podolyak, a senior aide to Ukrainian President Volodymyr Zelensky, said that the "Mariupol cages" are "an official war crime of Russia" and called on international humanitarian organizations to intervene.
"All prisoners of war, and in particular the 'Azovstal' defenders are combatants who legally defended their country," Podolyak said.
Boichenko, for his part, also called the trials a war crime.
"We had an arrangement that the soldiers who surrendered would return back to Ukraine," he said.
The Mariupol trials would be open to the media and international representatives, according to Pushilin.
"The task is to hold the most open trial possible, so that no one says any doubts," he explained.
Ukraine estimates that around 10,000 captured Ukrainians, including military personnel and civilians, are currently being held captive in Russian prisons.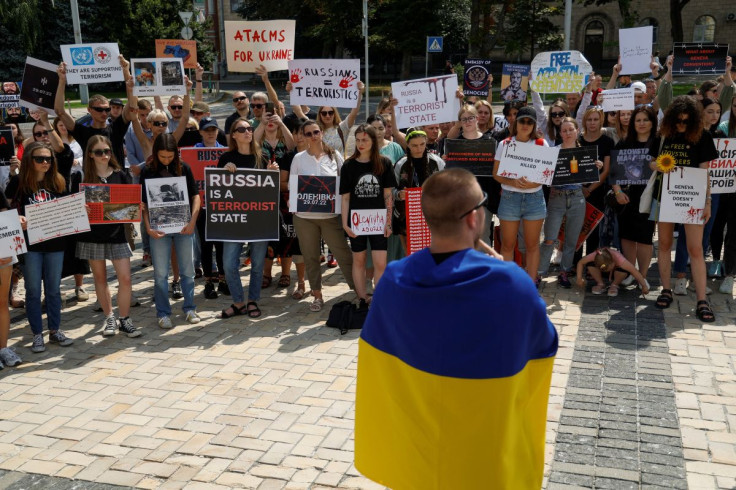 © Copyright IBTimes 2023. All rights reserved.