7,000 Ukrainian Soldiers Are Missing, Some Captured By Russia: Commissioner
KEY POINTS
The commissioner did not specify how many missing soldiers are now prisoners of war
Some prisoners of war accused Russians of suffocating Ukrainians held in war camps
They also accused Russians of mangling the fingers of captured Ukrainian soldiers
Thousands of Ukrainian soldiers are now being considered missing in action, with some believed to have been captured by Russian troops amid the war, an official in Ukraine said Monday.
Oleh Kotenko, the commissioner for people missing under special circumstances, said at least 7,200 Ukrainian servicemen under the Armed Forces of Ukraine, the National Guard, Border Guard and the Security Service of Ukraine are currently missing in action. Kotenko added that most of the missing soldiers have been taken prisoner by Russian forces.
"The Armed Forces of Ukraine provides data on two thousand missing servicemen. Our call center has approximately 7,200 people. For example, the Azov regiment is the National Guard (which reports to the Ministry of Internal Affairs – ed.), and there are also missing persons there. They did not get in touch with their families when they left Azovstal," Kotenko said in an interview with Suspilne.
The commissioner refused to give a specific number of soldiers who are now prisoners of war.
Since the war began on Feb. 24, several reports have emerged of Ukrainian soldiers detailing the abuse and torture they suffered while being held prisoners by Russians and pro-Russian forces.
In early July, The Hill published an interview where several Ukrainian soldiers said Russians used metal tools to mangle their fingers. Ukrainian women who were captured had also been electrocuted, forced to strip naked for a photograph and hold their hands above their heads to be beaten. In some cases, Ukrainian prisoners were suffocated by Russian soldiers who wore masks.
"You will never see their faces," Todorashko, a Ukrainian soldier, told the publication.
In June, CNN published an interview with a Ukrainian pilot who said prisoners kept at a war camp were only given a small cup of water to drink each day. Prisoners, even those still recovering from injuries sustained in the war, were also beaten and forced to listen to Russian propaganda and lectures about Stepan Bandera, a Ukrainian nationalist who collaborated with the Nazis in World War II, as well as sing the Russian anthem and old Soviet songs.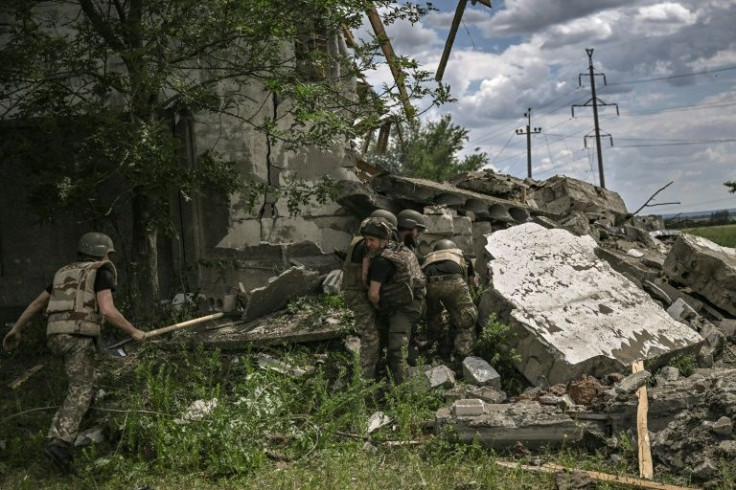 © Copyright IBTimes 2023. All rights reserved.