Russia Allegedly Plans To Execute Two Azov Fighters, Moves Duo To Unknown Location
KEY POINTS
Azov regiment members Mykola and Kostiantyn Nikitenko are facing execution
The duo were moved from a penal colony to an unknown location
The Donetsk People's Republic had recently lifted moratorium on death penalty
Over a month after their surrender in the coastal city of Mariupol, Russia is reportedly planning to execute two fighters of the Azov regiment.
According to Ukrainian intelligence sources, Mykola (aka Frost, surname unknown) and Kostiantyn Nikitenko (aka Fox) are facing execution. The duo have been moved from the penal colony in which they were imprisoned to an unknown location, reported Ukrainska Pravda.
There were speculations the fighters were sentenced on July 9, while contrasting reports suggested the trial was yet to take place.
Various charges have also been cited for the penalty. While Russians claim the duo had allegedly "fired on civilians" in Mariupol, other claims were the Ukrainian soldiers allegedly attacked a convoy with wounded invaders. However, no evidence or details of the alleged offenses have been provided.
Shockingly, the execution decision comes a day after Russia-backed separatists in eastern Ukraine lifted a moratorium on the death penalty, according to Russian state news agency RIA Novosti.
"In view of the need to protect the sovereignty, territorial integrity and interests of the Donetsk People's Republic in the current military-political situation, the draft law proposes to recognise part 9 of article 202 of the Penal Code as invalid," Elena Shishkina, chairman of the People's Council Committee on Criminal and Administrative Legislation, said last Friday.
Besides the two Azov fighters, three others, including Britons Aiden Aslin and Shaun Pinner, and Moroccan Brahim Saadoun, are awaiting execution in the self-proclaimed Donetsk People's Republic (DPR).
Meanwhile, Ukraine has claimed the Azov regiment fighters, who took part in the defense of Mariupol, were being held captive in a penal colony in the occupied territory of Donetsk Oblast. Sources in the Ukrainian government have confirmed all 2,449 people who left Azovstal are now held in Olenivka, an urban-type settlement in Donetsk Oblast, as prisoners of war.
However, 95 defenders of Azovstal were returned to Ukraine in the recent exchange of prisoners.
Recently, the speaker of Russia's lower house of parliament had said some captured members of Ukraine's Azov Regiment will face trial. According to Vyacheslav Volodin, an ally of President Vladimir Putin, Russia would carry out a "substantial investigation" into every member of Azov to find out "who was involved in what."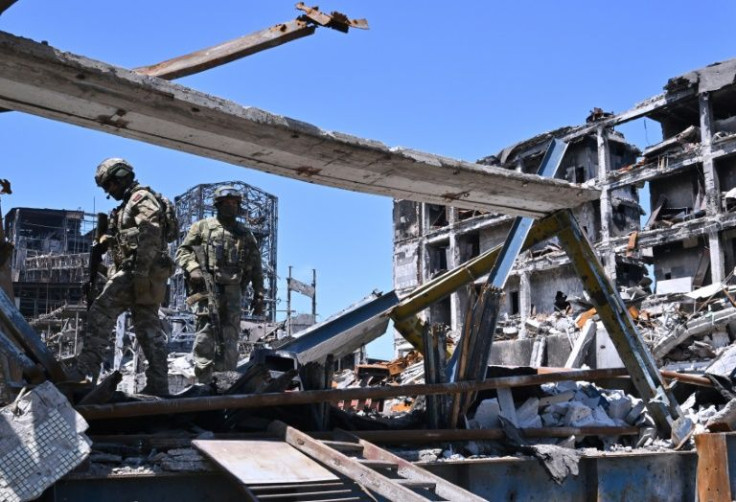 © Copyright IBTimes 2023. All rights reserved.