Car Prices Are Skyrocketing: How Much More Are Buyers Paying For Cadillacs, Fords, Kias, And More
Consumers are seeing sticker shock when it comes to the price of new cars, so much so that buyers paid above MSRP in 82.2% of all new vehicle purchases in January compared to just 2.8% a year ago, according to a report by Edmunds.
The average price for a new vehicle jumped $728 above MSRP in January, compared to January 2021, when vehicles were selling $2,152 below MSRP and $2,548 in January 2020, Edmunds reported.
"This is in part driven by affluent consumers being willing to shell out more cash to get the vehicles that they want, but there's also a vast population of individuals who are being forced to do so simply because they need transportation and have no other choice," Jessica Caldwell, Edmunds' executive director of insights, said in a statement.
But certain vehicles are costing consumers even more.
Cadillac is by far the most costly, selling at an average of $4,048 above MSRP in January, followed by Land Rover at $2,565 over MSRP and Kia with a $2,289 markup for the month, the report indicated.
Popular Honda models sold at a markup of $1,508 for January and Toyota saw a $1,015 increase. Nissan was selling for $904 more for the month.
Jeeps were up $353 while Subarus increased $592.
GM and Ford were marking up vehicles. The GMC was selling at $677 over MSRP, while Chevy saw a $625 increase and Ford was $163 over MSRP in January.
"All eyes have been on Ford and GM since they both publicly called for their dealers to stop charging over MSRP for vehicles. Of all automakers, they might be in the most precarious position since they have very high-profile launches in the near future that appeal to a new type of customer," Caldwell said.
But not all auto dealers were marking up prices as some offered discounts in January.
BMW was selling cars at $199 below MSRP along with RAM, at $465 off MSRP and Volvo at $869 below the sticker price in January. Alfa Romeo was selling at a $3,421 discount for the month, according to Edmunds.
Ivan Drury, Edmunds' senior manager of insights, advises consumers to wait to make a vehicle purchase if they can.
"Consumers might be waiting up to a year or longer if they want to hold off until the market resembles anything close to the pre-pandemic normal, but some buyers simply cannot wait. If you know you need a new vehicle soon — or if you have a vehicle coming off lease and its term can't be extended — doing extra research is critical to get an advantage," he said.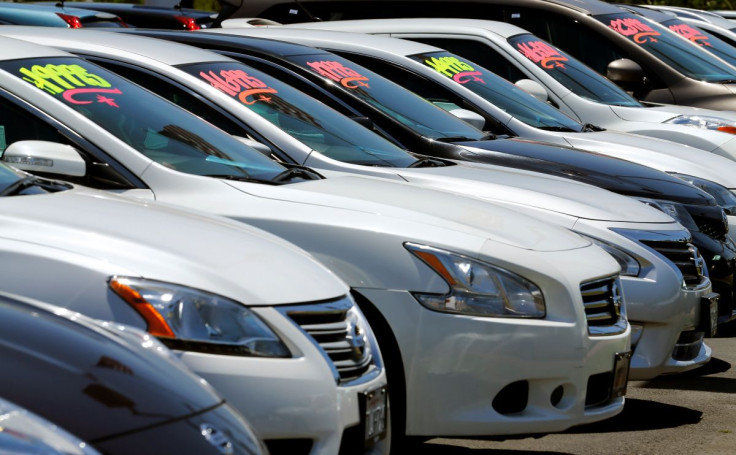 © Copyright IBTimes 2023. All rights reserved.