Carlyle Group President's Pick For Next Hot Private Equity Market May Surprise You: Hint, It's Not For 'The Faint Hearted'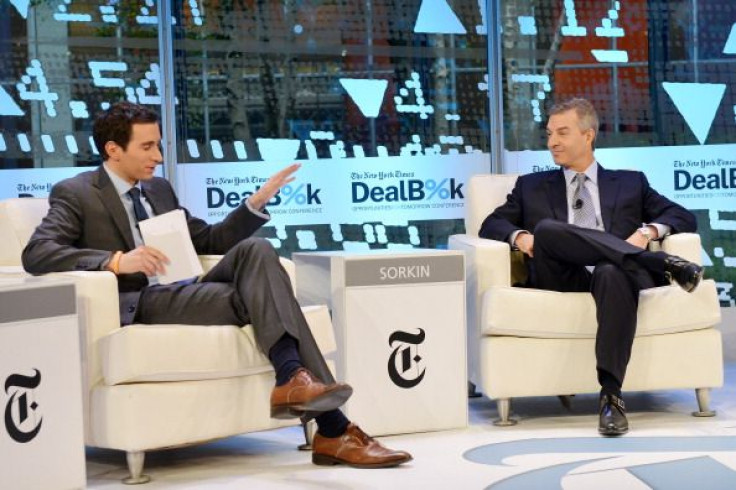 As global economic growth slows, investors are looking to Africa for future prospects.
When venture capitalist Jim Breyer asked which regions of the world promise the highest returns in the near future, at The New York Times' annual Dealbook conference on Nov. 12, David Rubenstein of the Carlyle Group and David Bonderman of TPG Capital pointed to sub-Saharan Africa as an area primed for major growth over the next decade.
"It's not for the fainthearted," said Rubenstein, co-founder of the private equity giant the Carlyle Group, "but you'll see lots of PE firms" over the next decade.
According to a recent survey of hedge funds from Novare Investments, African-focused funds generated an average compound return of 30.2 percent between June 2012 and June 2013. Moreover, bigger funds saw greater returns.
Portfolios with less than $10 million in assets under management saw an average of 14.5 percent returns, but funds with more than $100 million recorded 36.2 percent average returns for the same period.
"Africa's appeal as an investment destination has continued to grow, as evidenced by increased investor enquiries and capital flows," the report stated.
The report chalks up the popularity to structural market reforms, such as better financial market regulation and increased transparency.
Ghana was the top-performing country choice -- with returns of 108.4 percent during the 12 months before June 2013.
Analysts say Africa's growing middle class is what will help drive future growth.
Though most African markets are still designated as "frontier" markets due to high trading costs and a lack of liquidity and market depth -- which means they don't compare to their stronger emerging market counterparts -- this will probably change soon.
Of the world's 10 fastest growing economies, six are in Africa. The IMF projects that more than 20 sub-Saharan countries will see GDP growth in excess of 6 percent next year. To compare, China is projected to grow about 7 percent next year.
"Market intelligence suggests other countries in the sub-Saharan Africa may tap international markets in the near future, taking advantage of the favorable global conditions," a recent IMF report stated.
FOLLOW MORE IBT NEWS ON THE BELOW CHANNELS