Catastrophic Global Water Crisis Looming Large, UN Warns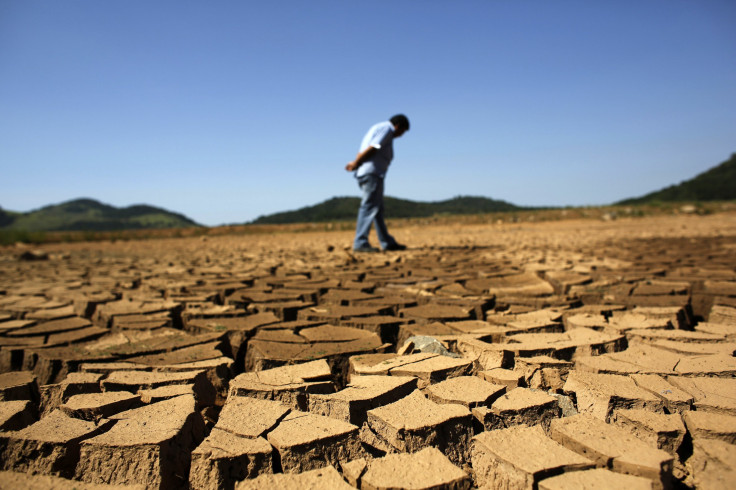 If current trends of water usage continue, the world could suffer a 40 percent shortfall in water supply by 2030, just 15 years down the line, the United Nations warned in its World Water Development Report released Friday. The report also predicts that the global water demand would increase by 55 percent by 2050, resulting in potentially catastrophic consequences.
"By 2050, agriculture will need to produce 60 percent more food globally, and 100 percent more in developing countries … global water demand for the manufacturing industry is expected to increase by 400 percent from 2000 to 2050, leading all other sectors, with the bulk of this increase occurring in emerging economies and developing countries," the report, released just two days ahead of the World Water day, said. "Unless the balance between demand and finite supplies is restored, the world will face an increasingly severe global water deficit."
The report highlighted the increasing stress on freshwater resources posed by untrammeled population growth and unplanned urbanization. For instance, in sub-Saharan Africa -- a region that has witnessed rapid urbanization in recent years -- the percentage of people with piped water on their premises decreased from 42 percent in 1990 to 34 percent in 2012. Globally, this number also witnessed a marginal decline -- from 81 percent to 80 percent of the population -- indicating that access to safe drinking water sources continues to be a major problem in cities in the developing world.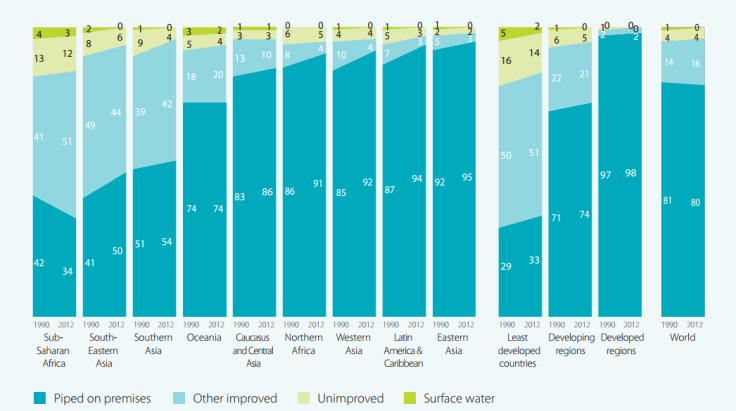 "The world's population is growing by about 80 million people per year. It is predicted to reach 9.1 billion by 2050, with 2.4 billion people living in Sub-Saharan Africa, the region with the most heterogeneously distributed water resources," the report said, adding that because water use is unregulated and often wasteful in many nations, and since water pollution remains largely ignored and unpunished, safe drinking water supplies would continue to dwindle unless drastic action is taken.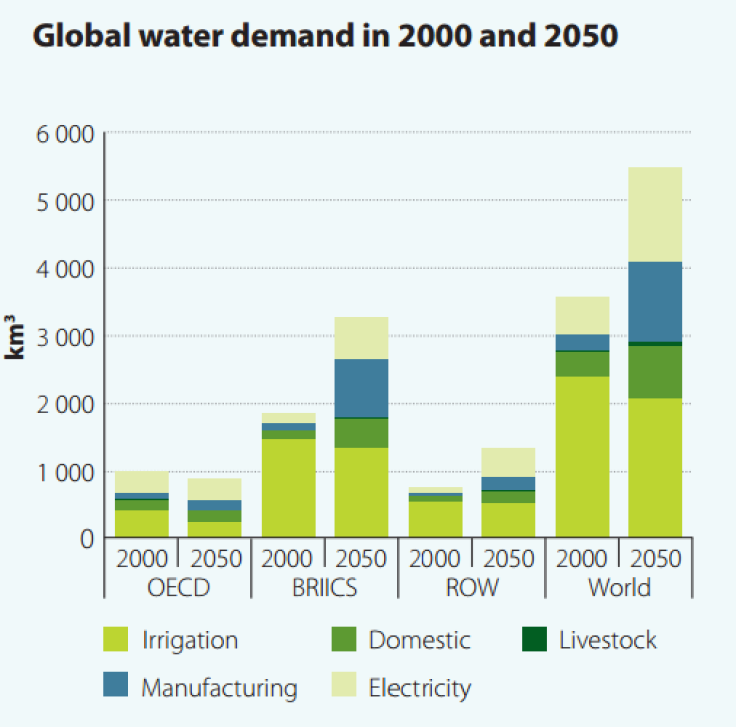 In Asia, the report noted, groundwater quality is affected by both anthropogenic and natural contaminants. "Natural groundwater contaminants found in the region's aquifers include arsenic fluoride and iron. Anthropogenic contaminants come from fertilizers and pesticides used in agriculture; mining, tanneries and other industries; landfill and garbage dumps; and inadequate sanitation and wastewater disposal," the report said.
It pointed out that experience from high income countries shows that a combination of incentives, "including more stringent regulation, enforcement and well-targeted subsidies," can help reduce water pollution.
The U.N. also warned that anthropogenic climate change could bring "additional risks" to water supply by increasing the frequency of extreme weather events.
"Two global trends are converging -- climate change, and growing economic development in least developed countries and emerging economies. This convergence is certain to intensify the water insecurity of poor and marginalized people in low income countries," the report said.
In order to mitigate this looming disaster, the U.N. in its report urged politicians and communities to rethink their water policies and make a greater effort to conserve water. It also called on industries reliant on water to implement more efficient mechanisms to treat wastewater and ensure acceptable quality of discharged water.
© Copyright IBTimes 2022. All rights reserved.
FOLLOW MORE IBT NEWS ON THE BELOW CHANNELS