CBS and Viacom Mogul Sumner Redstone's Competency Questioned By Ex-Girlfriend, But Not His Love Of Steak And Sex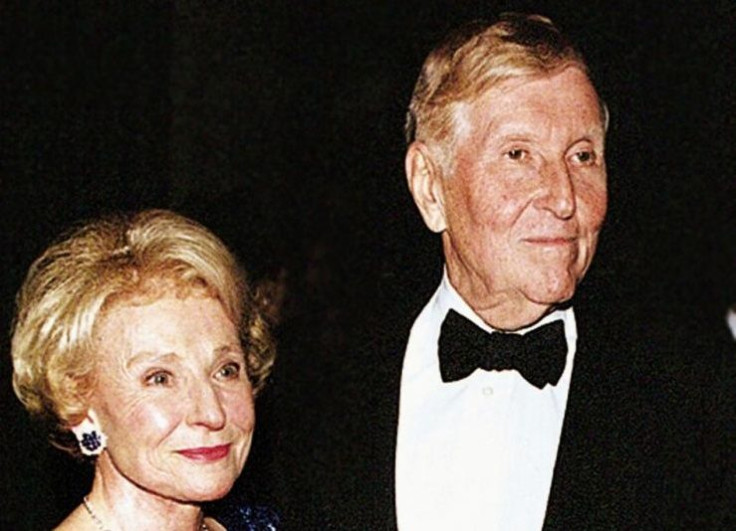 Sumner Redstone is the chairman of media conglomerate National Amusements. He controls 79 percent of the voting shares for CBS Corp. and Viacom. He is 92 years old. He also, according to court papers filed by former live-in girlfriend Manuela Herzer, still desires steak and sexual activity on a daily basis.
Appetites aside, Redstone has looked of late like he's gunning for a part in the inevitable "Weekend at Bernie's" remake, resulting in all manner of nasty legal salvos. In the last few months, Redstone summarily dismissed Herzer and another ex-girlfriend, Sydney Holland, and installed Viacom CEO Philippe Dauman as the person in charge of making his medical decisions if he himself cannot. Herzer has filed suit to have Redstone deemed incompetent.
Redstone's lawyers, naturally, call the suit (and its rather salacious details) a load of hogwash.
In the event Redstone is found mentally incompetent (or worse), control of Viacom and CBS Corp. will fall to a seven-member trust that includes daughter Shari Redstone and Dauman, but not CBS Corp. President and CEO Leslie Moonves. What that trust will do once given power is something of a mystery, even to longtime observers.
Viacom hasn't been looking too healthy itself of late. The company's suite of cable networks (including MTV, Comedy Central and Nickelodeon) targets youngsters who simply aren't watching television on TV anymore. That's bad for both ad revenue and the subscription fees all cable channels get from cable providers, and Viacom could be facing a carriage battle with satellite provider Dish -- which has nearly 14 million subscribers -- in 2016.
Viacom-owned film studio Paramount Pictures has also struggled mightily in the last year, though Dauman has brushed off concerns on that side of the business as well: "Paramount's ability to produce and market films is stronger than ever, but we simply did not have enough films in the pipeline this year to take full advantage of our capabilities," he said on the company's last earnings call. Dauman's presence on the seven-member trust would weigh against any big Viacom moves, though selling off Paramount Pictures isn't out of the question.
CBS Corp., which includes broadcaster CBS and premium cable network Showtime, has been a little better off, despite facing similar challenges. Moonves has proven one of the more innovative broadcast executives, working to build out CBS and Showtime's streaming services and playing hardball with providers to increase fees paid to CBS for the privilege of carrying its programming. (Though CBS still costs only about 62 cents a month per subscriber, according to research firm SNL Kagan.) That makes Moonves and CBS Corp. more valuable than one might have thought, given that Redstone split CBS Corp. off from Viacom in 2006 in order to unshackle the growing cable nets from possible revenue drags like broadcast TV. (Ah, hindsight.)
Moonves and Dauman, though, continue to swat away rumors that a rejoining of CBS and Viacom might take place in a post-Redstone future, and Moonves remains adamant he won't attempt an investor takeover of CBS. Nonetheless, the threat of instability looms as ownership of both companies could change hands sooner rather than later.
© Copyright IBTimes 2022. All rights reserved.
FOLLOW MORE IBT NEWS ON THE BELOW CHANNELS