Ceasefire Announced In Yemen After One Year Of War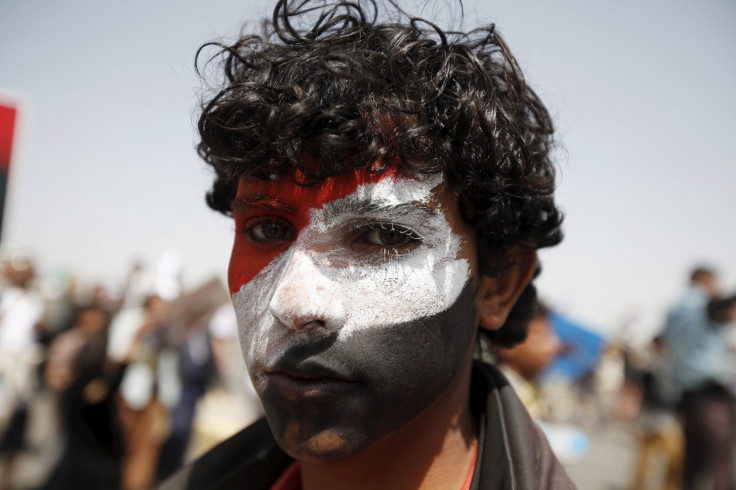 BEIRUT — On this day one year ago, Saudi Arabia spearheaded a coalition of nine Arab states and began a prolonged campaign of bombing against the Houthis, an Iran-backed Shia armed political group. Months of bitter fighting has taken its toll on Yemen's besieged citizens, leaving more than 3,000 people dead and a country in ruins. But respite is in sight: The United Nations brokered a temporary ceasefire agreement Monday that could finally put an end to the conflict.
The temporary ceasefire is set to begin on April 10, a week ahead of peace talks scheduled to resume later in the month. Along with the de-escalation of the conflict, Yemeni officials told the Associated Press that the Houthi rebels, who took over the country's capital from the internationally recognized government in 2014, have agreed to put down their weapons and leave the city of Sanaa. But fighting in Yemen has become increasing complex, and the fragmentation of the state has enabled terrorist groups to flourish.
Al Qaeda in the Arabian Peninsula (AQAP) is one such group. The Sunni militants have established a stronghold in the border provinces between Yemen and Saudi, and are enemies of both Saudi Arabia and the Houthis, who have repeatedly said one of their main goals is to push AQAP out of Yemen.
Despite this shared ambition, the Saudi kingdom did not want to see the Houthis gain any more territory in pursuit of this goal, especially not in Yemen's coveted oil territories. Last year, several countries allied with Saudi Arabia announced they would send ground troops to fight the Shiite militias in the main battlegrounds in the oil-rich province of Marib, where AQAP and tribal militias were battling Houthi rebels.
With such a range of combatants and political and religious rivals, Mohammed Faiz, a field liaison officer for an NGO living in Aden, an eastern port-city, is skeptical that Yemen will see a lasting truce. He told International Business Times that Houthi rebels are unlikely to put down their weapons.
"There was a truce, but Houthis have never committed and still there are some conflicts in Taiz, Ibb, and Shabwa [other regions of Yemen," Faiz said. "I hope [there will be a truce] there is no sign from Houthis indicate that they are looking for peace talk."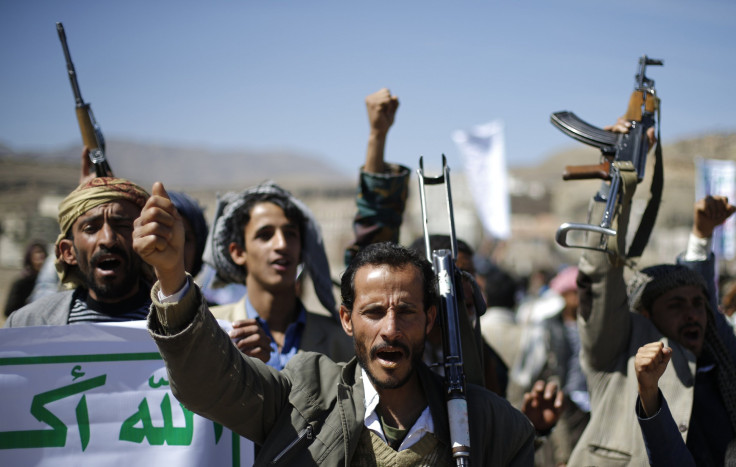 While the war in Yemen has not garnered the international attention that Syria's civil war has received, the conflict was not unexpected for those paying attention to mounting tensions between rival powers.
At its most basic level, the war is between internationally-backed President Abdrabbuh Mansour Hadi's government and Houthi rebels. But the conflict in Yemen, like the ones in Syria, Iraq and Libya, has also drawn in various international powers and has given rise to several terrorist groups hoping to capitalize on the ensuing political chaos. On Friday, 22 people were killed in Aden in a triple suicide bombing, claimed by the Islamic State group, who is opposed to both the government and Houthi rebel forces.
Houthis are a Zaidi Shiite rebel group that was active during the 2011 revolution to overthrow former Yemeni President Ali Abdullah Saleh. They reportedly receive support from both Iran and the Lebanese Shiite group Hezbollah, not unlike the President Bashar Assad's regime in Syria and various Shiite militias in Iraq.
"The Shiite-Sunni clash was transplanted from Iraq and Syria into Yemen," Peter Knoope, an associate fellow at International Center for Counter-Terrorism, an independent think tank based in The Hague, told IBT shortly after the war began. "The potential was always there, but outside forces … (have) inflamed the actual outburst over the last months."
In September 2014, Houthis seized the Yemeni capital of Sanaa and began to expand their control to other areas of the country, describing themselves as the only group able to improve quality of life for the average Yemeni. But since the group is relatively small their fast-paced expansion across Yemen came as a surprise to international actors, who did not respond until the following year.
In early February 2015, at least seven countries closed their Yemeni embassies and evacuated their personnel. Embassy closings on such a large scale are usually a sign of coming chaos — the same thing had happened in Libya the previous year, just before that country descended into a full-blown civil war. Among the countries, who closed their Yemen embassies, were Saudi Arabia and the U.S., two of the country's biggest financial backers, due to the "deteriorating security and political situation" in the capital.
While closing embassies does in fact diminish risk, it also sends a strong political message. In the case of Yemen, embassy closings from the U.S., Saudi Arabia and some European countries was a first attempt to discredit the Houthis and let the rebel group know they would not be receiving international recognition.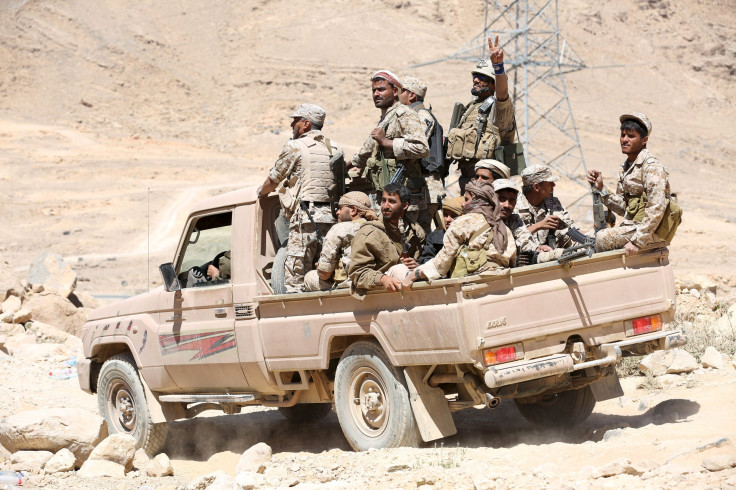 Yemen also took a financial hit when Houthis took over the capital. Saudi Arabia was one of Yemen's biggest financial backers and this support only increased after Hadi took power in 2012. The kingdom gave Hadi's government nearly $4 billion, in addition to money pledged by the Sunni states of the Gulf Cooperation Council. When Hadi resigned his position on Jan. 22 last year, Saudi cut all funding.
But the financial cutoffs and political power play were not enough to deter the Houthis. As the Shia group advanced on Aden, Hadi fled the city and Saudi Arabia announced it would intervene on his behalf the following day. Saudi Arabia and a coalition of Arab and Gulf States launched Operation Decisive Storm on March 26, intending a short aerial campaign against Houthi rebels that would reinstate Hadi's government.
A year after the first bombs fell on Yemen, the war is still ongoing and Yemen's economy is in an even worse condition. Roughly half of its population is below the poverty line and lives without access to clean water. Today, 20 million people (80 percent) of the population are in need of humanitarian assistance, third more than before the conflict began.
Yemen ranked seventh out of 178 in the Fund for Peace's 2015 Fragile State Index (last year it was ranked eighth) based on several factors including sectarian violence, poverty, state security, public services and the government's legitimacy. Yemen ranked worse than Syria, Iraq and Libya.
FOR FREE to continue reading
✔️ Unlock the full content of International Business Times UK for free
offer available for a limited time only
✔️ Easily manage your Newsletters subscriptions and save your favourite articles
✔️ No payment method required
Already have an account?
Log in
© Copyright IBTimes 2023. All rights reserved.