Celtics GM Compares LeBron James To Donald Trump For GOAT Claim
LeBron James claiming to be the "greatest player of all time" (GOAT) has clearly not been received well with the Los Angeles Lakers star getting criticized by a number of former players and NBA legends.
The three-time NBA champion made the comment on his show "More Than An Athlete" that airs on ESPN+ while speaking about the Cleveland Cavaliers' 2016 NBA Championship win. James led his former team to victory over the Golden State Warriors after being 3-1 down in the best of seven series.
The Cavaliers won three straight games including two on the road as James went on to being named the 2016 NBA Finals MVP. He believes that beating the all-conquering Warriors, made him feel like he is the GOAT, a comment that has not been well received with many criticizing the small forward for praising himself.
He was first criticized by former NBA greats Kevin McHale and Isiah Thomas, who believe that he was being disrespectful to other past legends like Bill Russell, Kareem Abdul-Jabbar, and Magic Johnson among others.
James then got a response from Michael Jordan, who is arguably considered the greatest ever to play the game, while many also think that the Lakers star has superseded the Chicago Bulls legend despite having three titles to the latter's six.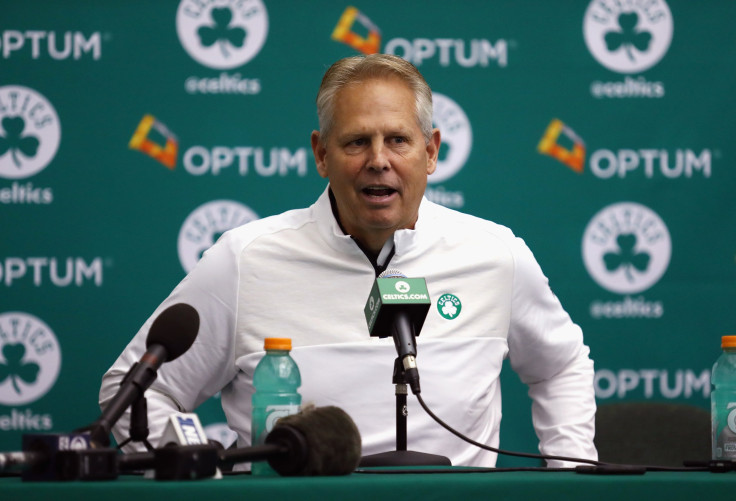 Jordan made it clear that he has no interest in claiming the GOAT title and believes, is embarrassing when he is called the greatest as he did not play against the other greats of the game like Wilt Chamberlain and Jerry West.
The latest jibe towards James came from Boston Celtics general manager Danny Ainge, who believes James should not be talking about being the greatest ever before calling time on his playing career.
He also threw an insult that the Lakers star is unlikely to take lightly when he compared James to Donald Trump suggesting that the 14-time NBA All-Star is using the United States president's tactics to sell himself. It is a known fact that James is one of Trump's biggest critics.
Ainge won two titles with the Celtics in 1984 and 1986 and has played with some of the game's greatest players during his time. And he believes it is difficult to call one player the greatest as the eras were completely different.
His career's not over," Ainge told 98.5's "Toucher & Rich" on Thursday, as quoted on CBS Sports. "I'd just like to ... why he's saying that, I don't know. Maybe he thinks that, that sells. Maybe he's taking the Donald Trump approach and trying to sell himself. I don't know."
"Obviously LeBron is in every conversation with who is the greatest player of all-time. But time will tell. I don't know if anyone knows who the greatest of all-time is, because the years are so different," he added.
© Copyright IBTimes 2023. All rights reserved.