Center-Left Coalition Set to Take Over Economically Battered Croatia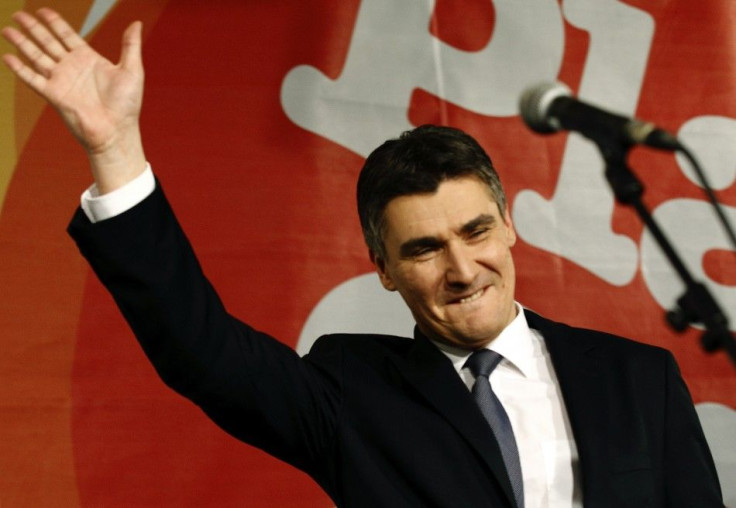 Preliminary results suggest that a center-left coalition will win parliamentary elections in the Eastern European country of Croatia, according to the national electoral commission.
The Kukuriku coalition led by the Social Democratic Party of Croatia (SDP) is expected to secure 78 seats in the 151-member parliament, a razor-thin majority.
Voters have apparently punished the ruling conservative Croatian Democratic Union (HDZ) party over a series of scandals, high unemployment and a battered economy. A former HDZ Prime Minister Ivo Sanader has even been accused of accepting millions of euros in bribes from foreign companies to set up markets in Croatia.
With joblessness at 17 percent as of October, the country also faces a potential downgrade of its sovereign debt rating by credit agencies.
According to European media, HDZ is expected to only gain 48 seats in parliament.
HDZ has dominated Croat political affairs since the country became an independent state twenty years ago.
Should Kukuriku prevail, opposition leader Zoran Milanovic will become Croatia's next Prime Minister as the nation prepares to join the European Union (EU) in July 2013.
In a speech, Milanovic warned Croats that they have to work more, harder, longer to avert as economic collapse. Croatia, which once enjoyed an economic boom thanks largely to tourism, is now in recession. According to BBC, the economy is only expected to expand by 0.5 percent to 1.0 percent this year.
Milanovic's party has warned that it will push austerity measures upon the nation, and also hinted he may seek a loan from the International Monetary Fund "as a last resort."
However, on a more optimistic note, Milanovic also assured: We will not let you down. I promise we may make mistakes, but we must not stand still. There will be no excuses.
The incumbent Prime Minister, HDZ chief Jadranka Kosor had been pushing a nationalistic campaign, raising alarms that the opposition will sink Croatia back into Socialism.
Zagreb pensioner Milan Grgurek told Al-Jazeera: I have a decent pension but I look around me and I see poverty everywhere. Whoever comes to power ... will have to carry out reforms.
© Copyright IBTimes 2023. All rights reserved.
FOLLOW MORE IBT NEWS ON THE BELOW CHANNELS