Chad Gaudin Arrested: Giants Pitcher Charged With Lewdness, Groped Woman In Las Vegas Hospital And Blames Rhabdomyolysis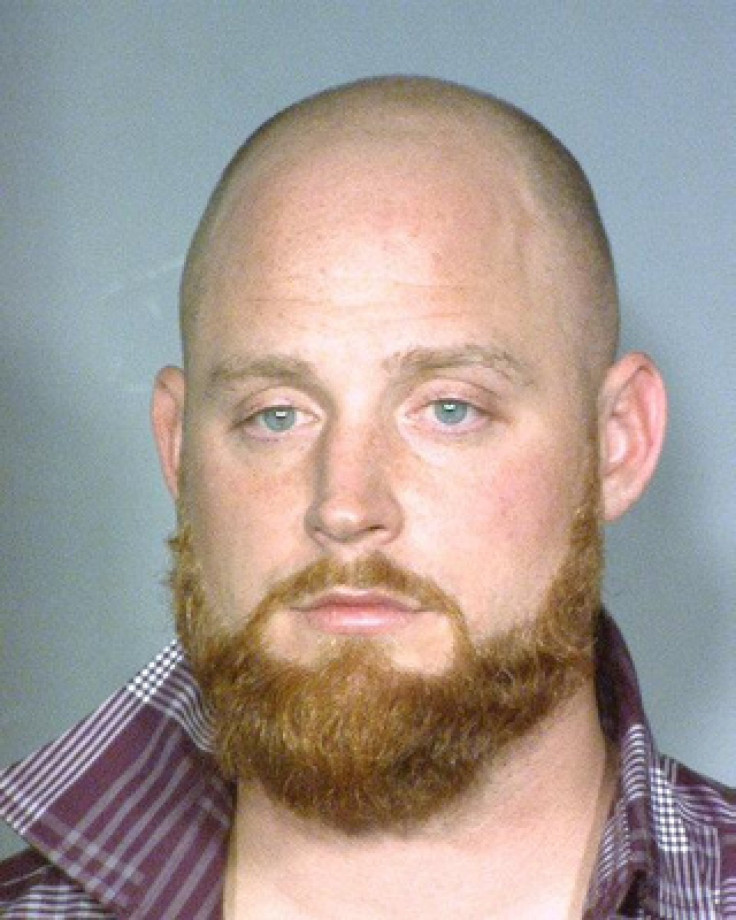 San Francisco Giants pitcher Chad Gaudin was charged with lewdness after allegedly groping a woman who was lying on a gurney in a Las Vegas hospital in January, prosecutors said on Wednesday.
Gaudin, 30, was arrested on Jan. 27 and charged on July 2 with one count of lewdness, a misdemeanor, a spokeswoman for the Clark County District Attorney's office, said. The incident, which wasn't initially publicly disclosed, occurred around 4:30 a.m. at Desert Springs Hospital, which is located about three miles east of the Las Vegas Strip, the Las Vegas Review-Journal reports.
Police claimed that Gaudin was drunk and wandering through the hospital, when he approached a 23-year-old woman who was resting on a gurney outside of an emergency room. Gaudin told the unnamed woman that "she was gorgeous" before touching her face and breast, the Review-Journal reports.
According to a police report, a witness then heard Gaudin tell the woman, "I will take care of you, don't worry about them," before touching her face, breast and leg. A paramedic, who witnessed the incident, warned Gaudin to stay away from the woman, but he allegedly refused to do so. Gaudin was then tackled by hospital security, who held him down until police arrived and arrested him.
"I asked Gaudin several times how he ended up at the hospital and each time he told me that he didn't know," the arresting officer wrote in the report, which was obtained by the Review-Journal. "Gaudin appeared to be intoxicated. He had slurred speech, bloodshot eyes, trouble standing still, obeying commands, an odor of alcoholic beverages and couldn't repeat his house number, where he lives, the same way twice in a row."
In a statement released Wednesday, Gaudin's attorney, Dominic Gentile, gave his client's account of the event. "On January 27, 2013, Chad Gaudin was examined in the emergency room of a local hospital while experiencing symptoms believed to be related to acute renal failure due to a condition known as rhabdomyolysis. The symptoms included confusion, dehydration and loss of orientation and/or consciousness," Gentile said.
"Although he has been accused of improperly touching another hospital patient while on the premises that night, there are differing and exonerating versions of what occurred that have been reported by eye witnesses. Mr. Gaudin denies any unlawful conduct and has been cooperating with the authorities."
Gaudin has made 23 appearances for the Giants this season, pitching a 2.44 ERA. He last pitched on Sunday, against the Los Angeles Dodgers.
© Copyright IBTimes 2023. All rights reserved.